Built In Boston's 7 Featured Companies of the Month
These tech companies are growing, innovating and hiring.
Quite a few Boston tech companies are growing substantially. 
Whether they've recently received new rounds of funding, expanded their physical presence or begun a hiring spree, each of these businesses is on the rise and showing no signs of stopping. 
This is an excellent time to get on board any of these innovative, scaling organizations. Read on to see which seven local rising stars Built In Boston has picked out to watch. The best part? They're all hiring.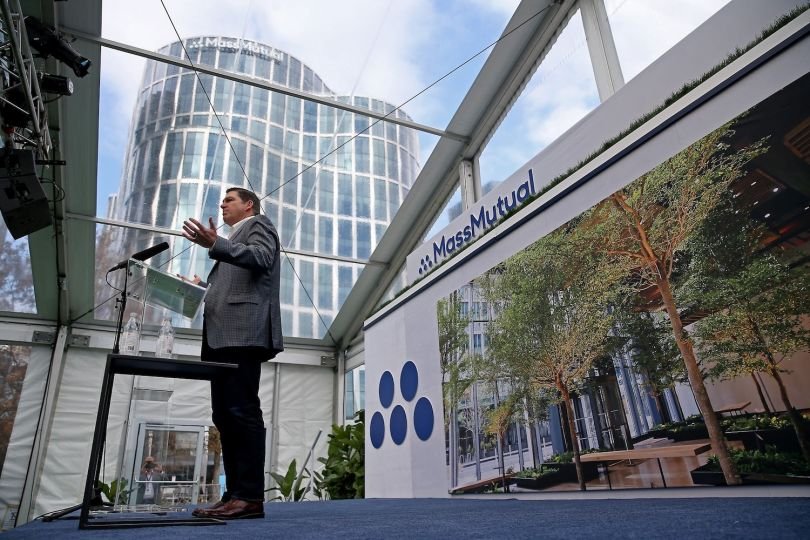 What they do: MassMutual has been providing insurance and financial planning assistance since its founding in 1851. Some of its products and services include life and disability income insurance, mutual funds and IRAs, financial wellness tips and direct connection to financial advisors across the country.
Building up in Boston: This month, the company finished construction on a new office building in Boston Harbor. Not only will this building allow them to take their Boston office from 600 to 1000 employees, it was also built with sustainability in mind — it is designed to use 70 percent fewer natural resources than buildings of similar size. This eco-focused construction, combined with the announcement of a $1 million donation to the King foundation, are indicative of MassMutual's dedication to a brighter future for both the environment and the community they serve.
Employment interest: MassMutual is currently hiring up a storm, with a substantial number of job postings in data and analytics, development and engineering, finance and operations. Anyone looking to work with a long-standing financial institution on the technology side and beyond should consider checking out their list of open roles.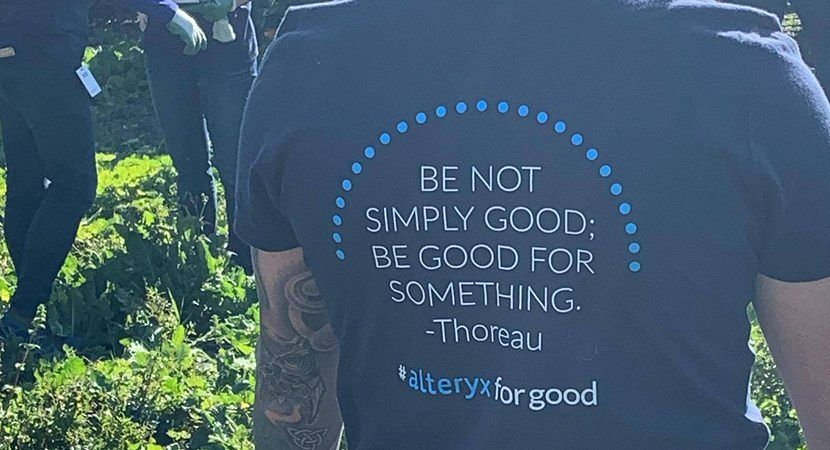 What they do: Alteryx is focused on Analytic Process Automation (APA), described by the company on their website as "the technology that allows anyone in your organization to easily share data, automate tedious and complex processes, and turn data into results." By using machine learning, Alteryx helps analysts automate their workflow intelligently and efficiently.
Machine learning masters: In a conversation with Built In in March, Senior Software Engineer Parthiv Naresh discussed what sets Alteryx apart in the field of machine learning: An "open-source mentality."
"Machine learning is more than just picking a model and fine-tuning its hyperparameters," said Naresh. "It involves understanding and manipulating data structures, feature engineering and building a modular approach so the entire process can become an integrated, reproducible part of your business." Alteryx brings these machine learning tools to the greater data science business, fostering innovation and allowing the whole field to grow.
Human caring: In July, Built In spoke with Alteryx about its renewed focus on the mental health of its employees. The company, recognizing the mental and emotional challenges faced by everyone during the past two years, implemented several new policies, including adding four PTO mental health days to further encourage work-life balance and overall well-being.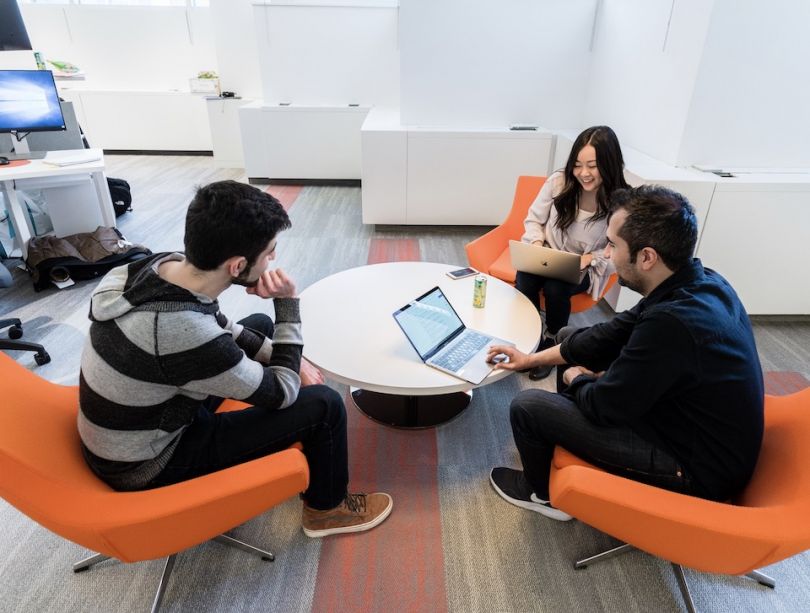 What they do: Veeva is a cloud technology builder that provides its service to the life sciences industry, including to companies like Pfizer and Moderna. With their Vault platform, they streamline and consolidate administrative and data processes in one place so that the companies they support can focus on innovation, testing and care.
On (Clinical) trial: The company is currently working on MyVeeva, a program designed to help health companies manage clinical trials virtually in one convenient app. 
"The web and mobile applications we are developing will enable clinical trials to become more accessible to patients, as well as streamline data redundancy and accuracy," Veeva's VP of Engineering Jacob Marcus told Built In. "It's a game-changer for how clinical trials are run, making them more efficient and effective than ever before." 
Join the team: With MyVeeva as a major priority, it makes sense that Veeva is looking to hire qualified engineers for both it and their Vault platform. Veeva currently has dozens of dev and engineering positions available; check out their list of open roles to help build technology that gives biotech companies the space to innovate.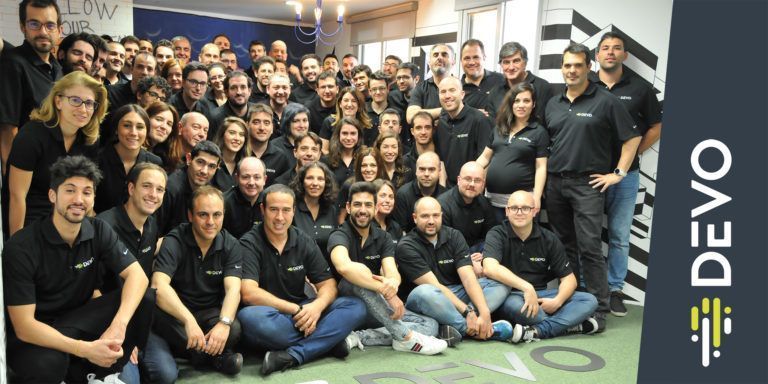 What they do: Devo is a cloud-based security analytics platform. It collects and logs a comprehensive set of data to form a full picture of any security information and utilizes quick and clear communication to inform clients of said information. Devo has partnerships with several organizations including Ulta Beauty, the NHL, H&R Block and Fanduel.
Funding security: This fall, Devo secured $250 million in Series E funding, over four times what its Series D raised a year before. It plans to use this surge in capital — which boosted its valuation to over $1 billion — to expand its reach into new markets and keep up with increasing demand.
Knowledge is protection: Devo shows its commitment to digital security not only through its platform, but through its educational content. Devo's website offers an extensive resource library, including ebooks, video and analyst research on the topic of security analytics and the cloud. Included in those resources are several unique tutorials on various aspects of Devo's functionality. If clients or jobseekers have a question about Devo, chances are they can find the answer there.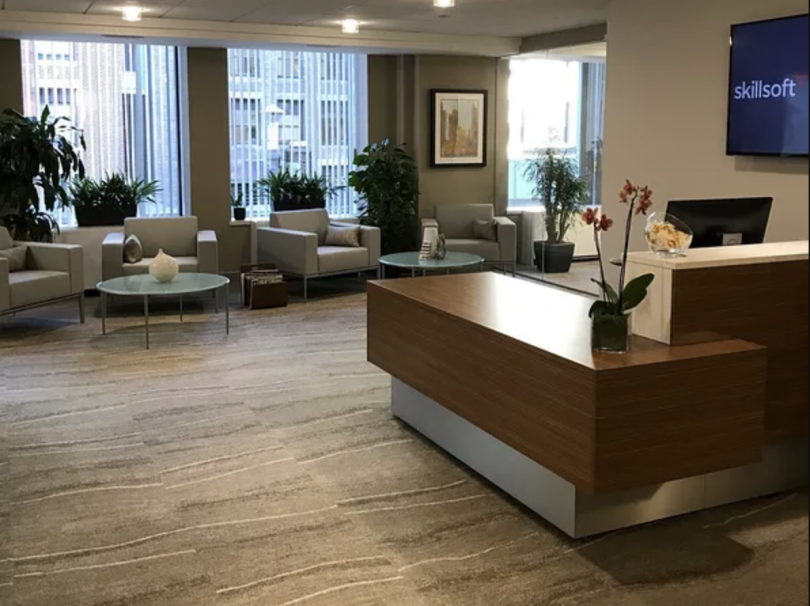 What they do: Skillsoft provides educational training courses, books and videos on technology, business and leadership topics to some of the largest companies around — 70 percent of Fortune 1000 companies use their tools in some capacity. Some of their course subjects include DevOps, customer success, project management and cloud development — and that's just the tip of the iceberg.
Writing the book on DEI: In September, Built In sat down with Skillsoft General Manager Rashim Mogha, a bestselling author from New Delhi with a passion for diversity, equity and inclusion. In the interview, she expressed pride that Skillsoft's diversity initiatives include not only gender and race but a whole spectrum that many organizations don't always consider.
"There's so many companies out there who just think about diversity in terms of race and gender, but never to the level of neurodiversity, ageism and so on," Mogha said. "So that was very exciting for me." 

Listen and Learn: For anyone unsure of where to start with Skillsoft's myriad of learning tools, their conversational podcast "The Edge" might be the place. In it, CMO Michelle Boockoff-Bajdek talks to a different guest every episode about workplace education and growth. Recent episode topics include how to maintain tech talent, implement DEI initiatives and build a culture of learning at your job. The podcast is available on Apple Podcasts, Google Play and Spotify, as well as their website.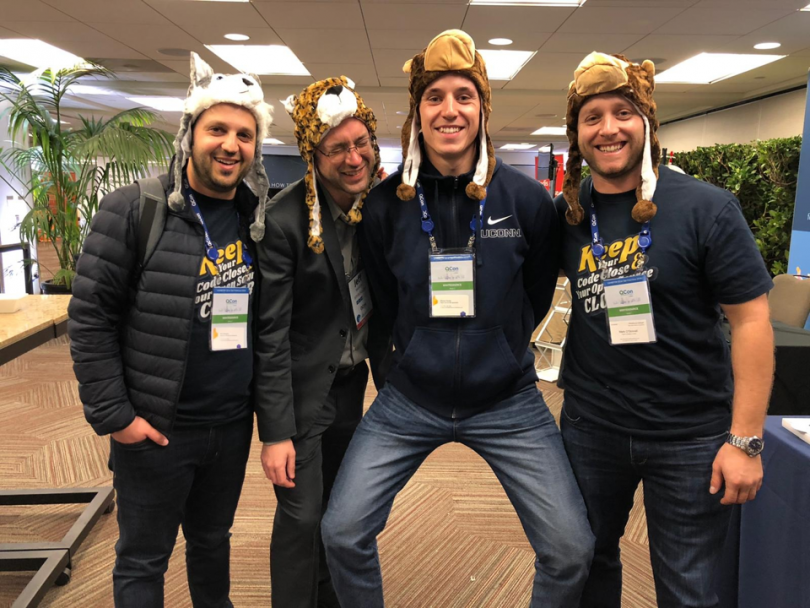 What they do: WhiteSource is a leading manager of open source security and license compliance for software developers. Through continuous scanning, quick repair and alert prioritization — ensuring that all alerts are for significant problems — WhiteSource helps to make open source software safe to use as a foundation for new apps and programs.
Securing funding: In April, WhiteSource secured $75 million in Series D funding, bringing their total funding raised to over $120 million. This is just the latest milestone in their story of growth; in the last three years, their revenue has grown by 800 percent. With digital security becoming even more of a significant issue as more people work and communicate from home, WhiteSource's vision shows no signs of losing relevance.
Open source, open arms: As a global company, WhiteSource has committed to DEI hiring policies and an inclusive workplace.
"We feel it is our core responsibility to promote diversity and inclusion and to integrate these values into everything we do," reads the diversity and inclusion page on their website. They implement a variety of policies and procedures to address that responsibility, and recruit from underrepresented communities, including an Arabic-language hiring campaign.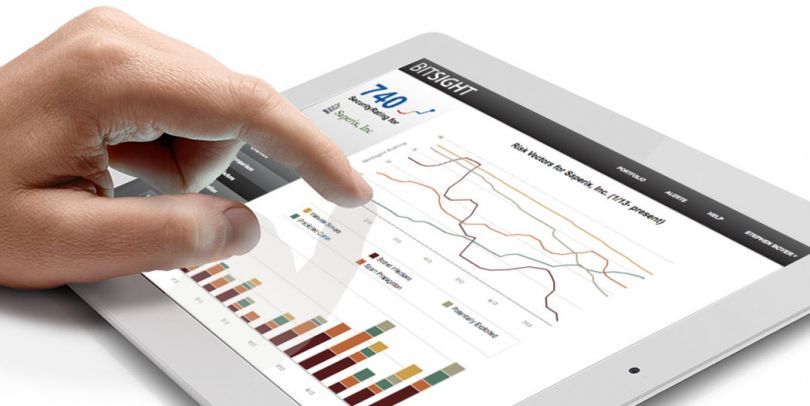 What they do: BitSight's Security Ratings Platform uses its advanced algorithms to assign security ratings to an organization's systems on a scale between 250 and 900, based on the level of security risk. Its security assessment program is used by over 2,000 customers, including 20 percent of the Fortune 500.
Credit where it's due: In September, BitSight received a $250 million investment from credit rating company Moody's. Investment by a company responsible for determining the financial reliability of businesses is a significant endorsement in itself, in combination with a glowing statement from Moody's CEO. BitSight's security analytics expertise is a necessary asset in an increasingly digital world — endorsements such as this show that the business world as a whole is aware of its significance.
15 minutes smarter: BitSight isn't just educating companies on their security ratings through their platform — they're also taking the initiative to educate the general public. In their video series "15 Minutes Smarter," BitSight interviews business leaders with unique perspectives and strategies in the field of cybersecurity. Recent topics have included whether cybersecurity affects market capitalization, security threats to government infrastructure and ransomware.