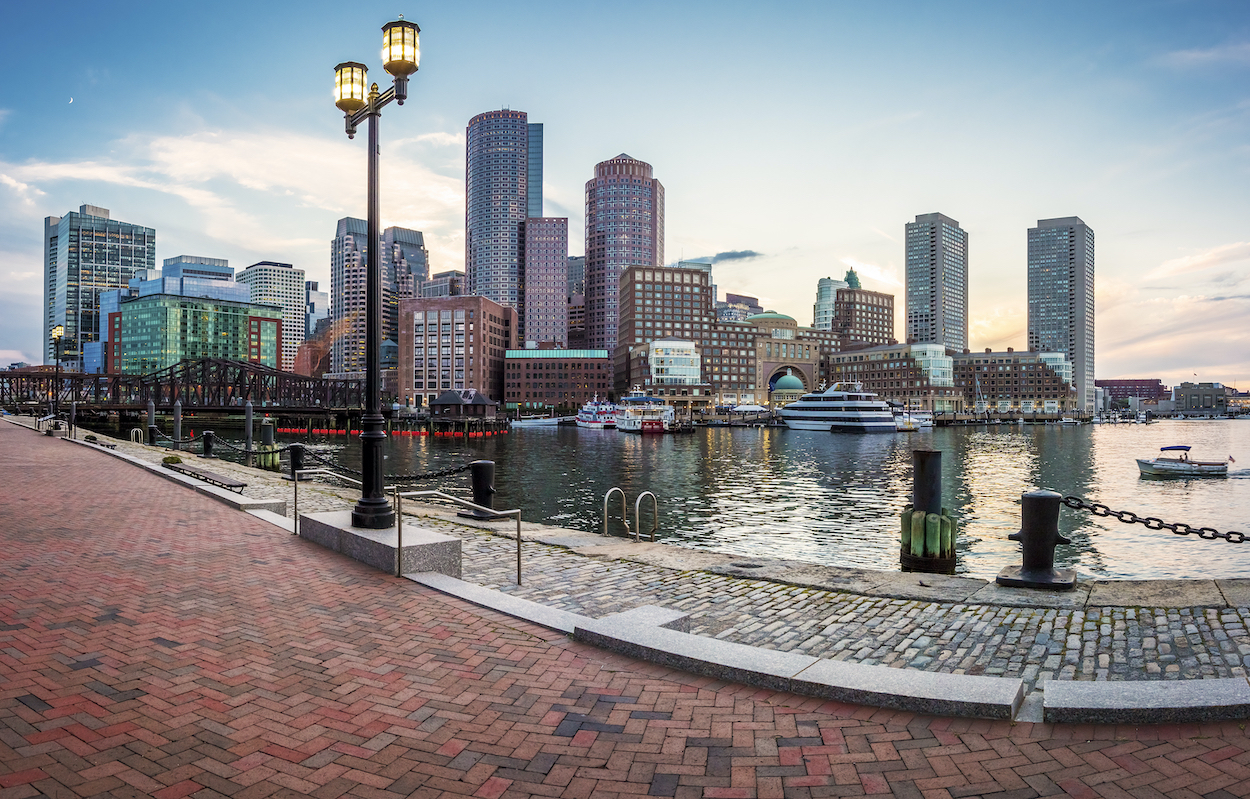 Perch, a rising star in the increasingly competitive world of Amazon seller acquisitions, announced Wednesday that it will be opening a new office in Back Bay. 
Measuring 19,500 square feet, the space will take up the entire eighth floor of the 222 Berkeley Street building — leaving plenty of room for the 150 people Perch plans to hire by the end of this year. In a press release, the company said it is "tentatively" planning to move its team into the office this fall, but added that it will defer to public health trends when making the final call. 
"This new office is an exciting milestone," CEO Chris Bell said in a statement. "We had four employees when we locked down at the beginning of the pandemic, so we've built a team of over 170 remotely. Now we'll have a space, a beautiful one at that, in the heart of Boston where we can plant a flag and build the next generation consumer goods company together."
Indeed, this news caps off a year of massive growth for Perch overall. The company raised $123.5 million last October, then another $775 million this summer, bringing its valuation to more than $1 billion. To date, the company has acquired more than 70 of some of the hottest third-party D2C brands on Amazon. 
This level of growth isn't exclusive to just Perch. The business of acquiring Amazon third-party sellers has been likened to a modern-day gold rush, potentially worth trillions of dollars. And leading players are cashing in. Thrasio, another Boston-area Amazon aggregator, is reportedly one of the most funded startups in the city, generating more than $100 million in sales last year alone. Heyday, a Bay Area startup that focuses on smaller acquisitions, raised a massive $175 million Series A last November and made $20 million in annualized revenue in less than a year. 
Between this big hiring push and its recent expansion into Europe, Perch doesn't show signs of slowing down anytime soon either. To responsibly keep up with this "rocketship growth," the company also announced that it will be placing a renewed focus on its human resources and employee experience going forward, teasing new training programs, DEI strategies and employee resource groups.
"We are in a season of robust people growth here at Perch, but we're taking a very structured and data-driven approach to make the employee experience just as engaging at 300+ people as it was at 40," Lucinda Bowen, Perch's head of employee experience, said in a statement.
Perch says it hopes to reach a headcount of about 350 people by the end of the year, and has more than 50 open tech positions available now.