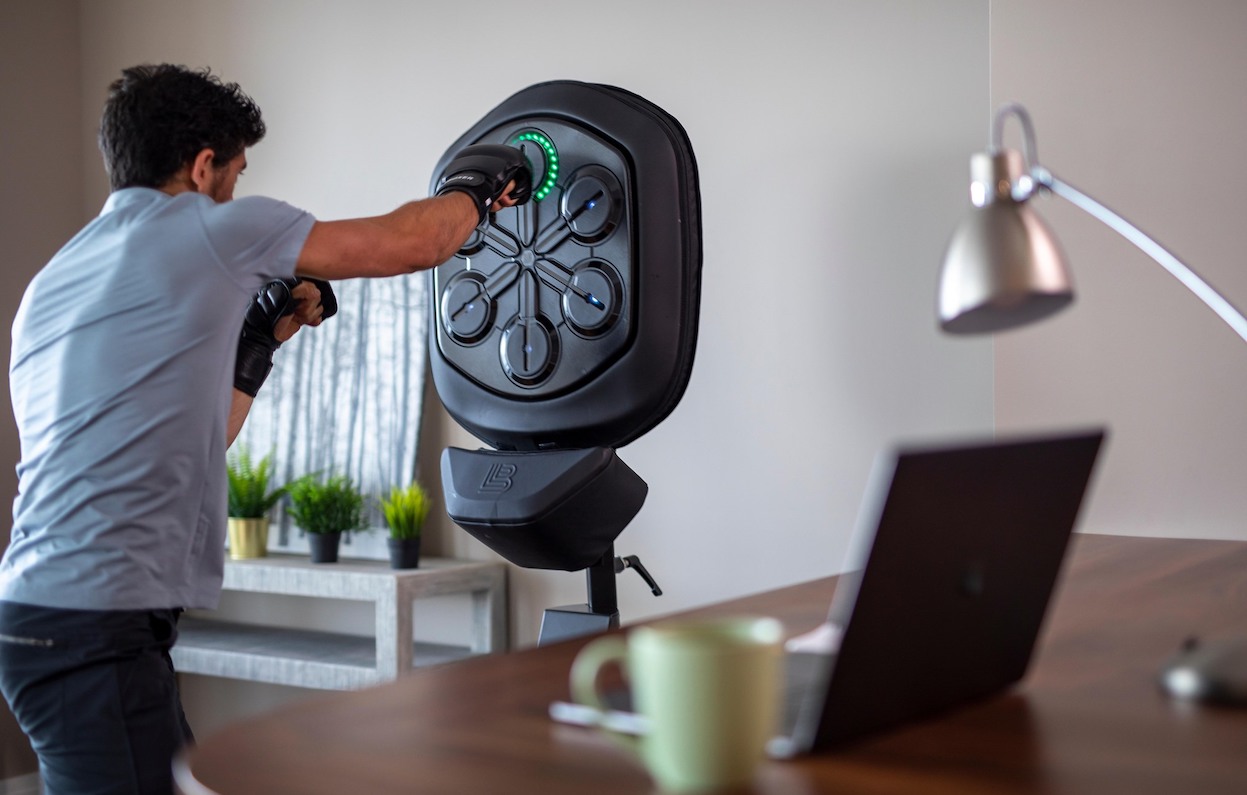 Home fitness has been booming lately. Peloton is the reigning king of interactive cycling, Cambridge-based Hydrow has become a rising star with its rowing machines, and, now, Liteboxer aims to provide "the world's most engaging and immersive at-home workouts" yet with its interactive boxing device.
The Boston-based company announced Tuesday that it closed on a $20 million Series A led by Nimble Ventures.
Lightbox has essentially developed a tech-enabled punching bag that gamifies boxing with lights and music. The device has an interactive stand for users to hit, a platform for them to stand on during their session, and a screen where they can stream on-demand personal training videos.
Through a partnership with Universal Music, Liteboxer has a library of songs users can punch along with. The machine also collects performance data using embedded sensors so it can provide personally tailored workouts and track progress. By combining music with "cutting-edge mechanics" borrowed from the video game industry, Liteboxer says it aims to get its users to exercise "longer, harder and more often" than other at-home fitness machines.
The device retails for $1,495, with financing available, and the software costs an additional $29 a month.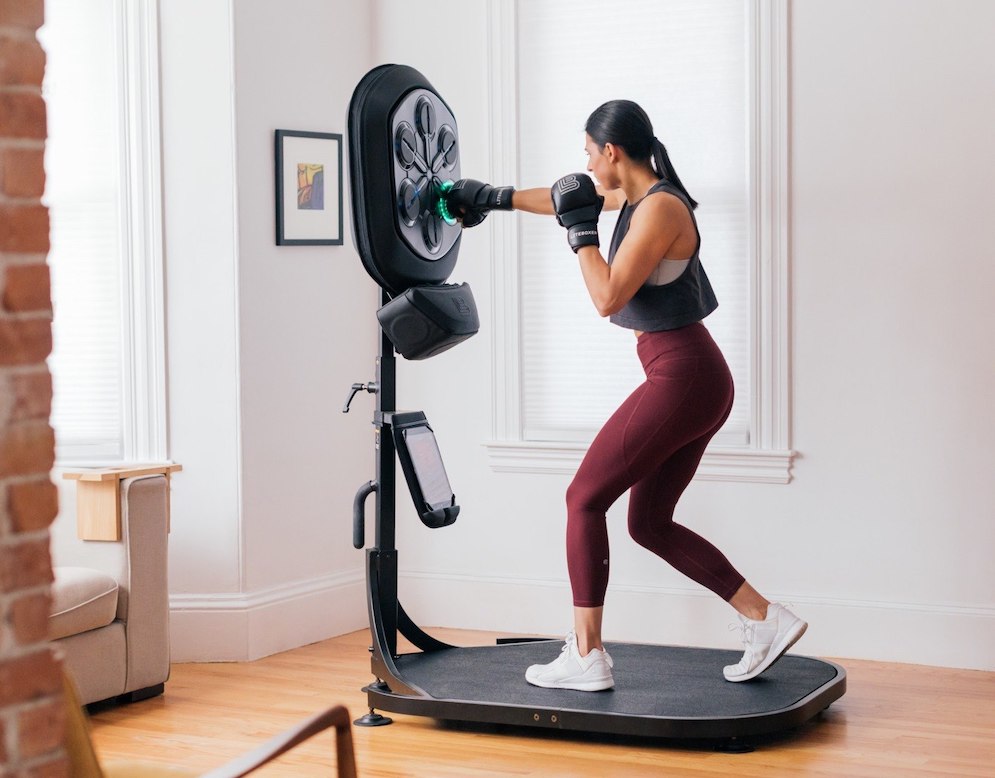 Liteboxer was created by Spark Capital co-founder Todd Dagres and MIT-trained engineer Jeff Morin. Dagres took up boxing a few years ago as a way to work out, and found the experience difficult to replicate at home. Meanwhile, Morin has worked as an engineer at prominent local startups like Vecna Robotics and Formlabs. The two have been developing Liteboxer's technology since 2018, and officially launched it last year.
Although it wasn't necessarily inspired by the pandemic, Liteboxer certainly stands to benefit from it. The at-home fitness sector in general has seen a lot of action over the last year, brought on by closed and restricted gyms. Lululemon bought Mirror, Peloton bought workout equipment provider Precor (and even entered into a multi-year partnership with Beyoncé), and Hydrow made comedian Kevin Hart its creative director. Just a couple months ago, Ergatta, a new startup looking to become a leader in the burgeoning "gamified fitness space" raised a $30 million Series A, and is expecting its revenue to grow 5x or more this year.
So far, Dagres says the reception for Liteboxer among users has been "incredible."
"We set out to create a workout experience that's so immersive, people forget they're even exercising," Morin added in the company's press release. "Since our launch last year, it's become clear that this is exactly what Liteboxer does for anyone who tries it. We're thrilled to partner with Nimble Ventures to continue building on that vision."
B. Riley Venture Capital, Raptor Group, Will Ventures and Grammy Award-winning hip hop artist Timbaland also participated in this round. Liteboxer is hiring too, with several open tech positions available now in its marketing and software departments.