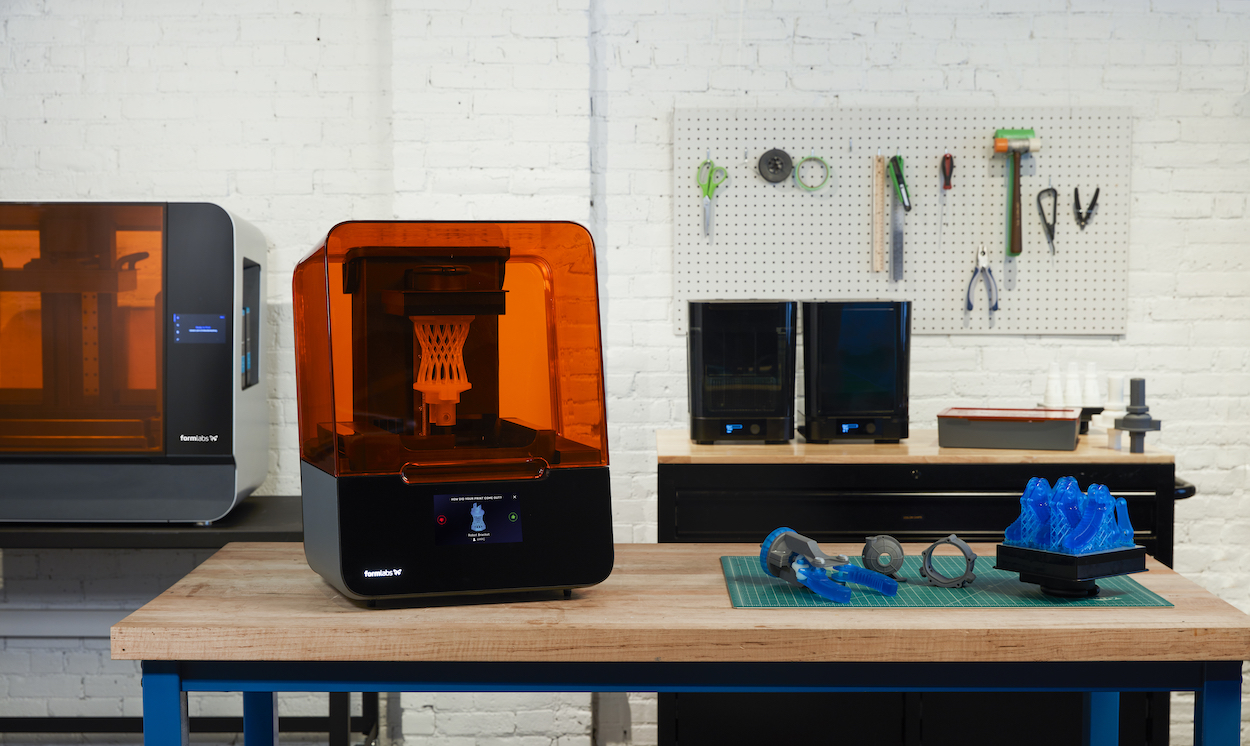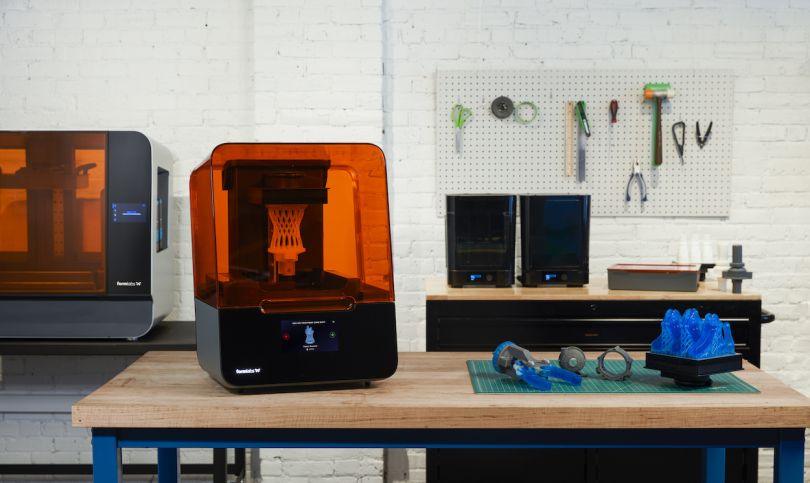 Formlabs, a Somerville-based 3D printing company that helped healthcare companies address medical supply shortages in the early days of the Covid-19 pandemic, has raised $150 million in Series E funding led by SoftBank Vision Fund 2. The round values the company at $2 billion, doubling its valuation since the last time it raised money back in 2018.
Founded in 2011 by a group of MIT Media Lab students, Formlabs has become known around the world for its high-powered printers, material and software. A key reason for its success lies in its customization abilities. Its line of stereolithography (SLA) and selective laser sintering (SLS) printers have been used to produce professional-grade, 3D-printed items in not just healthcare, but the manufacturing, engineering, education, jewelry and entertainment industries, too.
To date, the company's tech has been used to print some 85 million parts for major brands like Ashley Furniture, Google and New Balance. It was also used in partnership with Northwell Health to produce tens of millions of nasal swabs to test for the novel coronavirus.  
"Today, most 3D printing technology is still too expensive and difficult to use for widespread adoption," Formlabs CEO and co-founder Max Lobovsky said in a statement. "Our laser focus on improving the user experience and quality of these machines while bringing down the cost is central to our success and growth of the industry."
This news comes at a time when 3D printing has been experiencing what Lobovsky calls a "renaissance." The industry is projected to be worth more than $51 billion in the next five years, and companies like nTopology, Azul 3D and Icon have also garnered investor attention in the last year for their unique solutions. Deep Nishar, a senior managing partner at SoftBank, says Formlabs is in a position to lead this burgeoning space.
"We believe the 3D printing industry is currently standing at the precipice of unprecedented growth and is transforming the way products are made," Nishar said in a statement. "We are excited to partner with Max and the Formlabs team to support their ambition to enable anyone to make anything."
Looking ahead, Formlabs will use this fresh funding to accelerate product development and expand internationally. The company also plans to grow its team across its seven offices worldwide, with more than 100 open tech positions available at its headquarters here in Massachusetts.