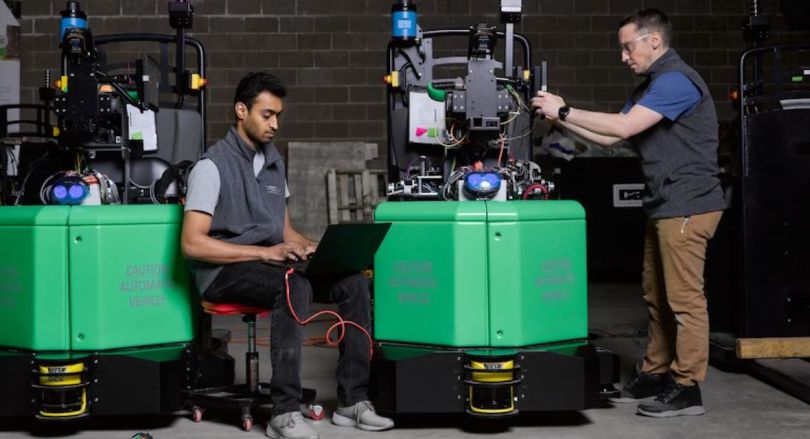 Vecna Robotics, a company that makes self-driving forklifts and an AI-powered productivity platform, announced today it raised $50 million in a Series B funding round.
The Waltham-based startup is one of many robotics companies calling Boston and the surrounding area home, making the city a national hub for robo-tech. Vecna focuses on maximizing the workflow efficiency for everything from wholesale to warehousing with fully autonomous vehicles and Pivotal, an AI-based analytics and simulation software product. 
Since its founding in 1998, Vecna has developed robots for hospitals, NASA and the U.S. military. A couple years ago, the company shifted to warehouse logistics in order to compete with Amazon Robotics. In the last year, Vecna has deployed its vehicles and software in some of the world's leading distribution centers, including FedEx Ground, Medline and Milton CAT, in order to maximize their human-robot coordination, increase productivity and encourage innovation.
Vecna announced it plans to use this most recent funding to scale its products and services to meet the growing demands of both a shrinking labor force and increased competitive pressures in the material handling industry.
"A highly orchestrated solution that leverages the best of robots, manually operated equipment and the irreplaceable human factor is the key to long-term success of our customers," Daniel Theobald, Vecna's founder and CEO, said in a statement. "This investment cements our position as the world's leading material handling automation company and helps accelerate our growth strategy in the coming year and beyond."