Boston's Travel Tech Leaders Are Ready for the Post-Vaccine Boom
Travel was knocked down, but it's not out. We spoke with the industry's movers and shakers to see what's next.
The travel industry was, of course, ravaged by the COVID-19 pandemic. When people stopped moving around, so did the planes, trains and buses that carried them. Not to mention all the hotels, restaurants and other tourist attractions that sat empty. At its worst, unemployment in the industry hit 51 percent — more than double the national unemployment rate during the Great Depression — and the sector has lost nearly $500 billion so far.
For a lot of tech companies in this space, weathering this crisis has really just been a matter of "holding it together," according to Boston entrepreneur Kristina Liburd, who serves as the founder and CEO of local travel planning startup Viageur. "Without the movement of people, we really hit a standstill."
But Viageur and a lot of other travel tech startups here in Boston certainly haven't given up. Some pivoted and reinvented themselves, others hunkered down and prepped for the industry's return. Either way, travel appears to be making its big comeback, and the companies that call this longtime travel tech hub home are ready for it.
"We are in such an interesting time right now because the travel industry is completely reinventing itself," Liburd told Built In. "How can we revamp this? And how can we help out with the re-opening that will happen?"
'Revenge Travel' Hits Different
That re-opening appears to be happening right now, with this past Memorial Day weekend hitting the highest number of travelers in more than a year. And as we head into summer, Liburd expects everyone will be eager to "get their revenge travel on."
"There has been a lot of loss sustained during this pandemic, so the need to re-open as soon as possible is a very strong one. But, at the same time, there is a balance that needs to be had," Liburd said. "A lot of things that we took for granted have now been stripped away from us, and now we have to figure out a new normal."
She added that a key priority in this "new normal" is information — where can I go, and is it safe?
These are areas Viageur has been focused on in the past year, providing tailored information on specific locations for travelers. This includes especially relevant information like coronavirus case levels and mask mandate updates, as well as things outside the pandemic like crime levels, and how safe a city is for people of color or LGBTQ+ individuals. The goal is to make travelers feel empowered and ready to travel to a particular destination.
"We're focused on tourism activities," Liburd explained. "That has a lot to do with personalization, providing information about what's happening on the ground."
Beeyonder, another travel tech startup here in Boston, aims to be a source of information too, focusing on the 40 million people in United States with disabilities that prevent or inhibit them from traveling. The company launched last December and offers virtual travel experiences. Since then, founder Brittany Palmer says the company has been adding more tours and operators to its platform (eight in just the last month), completing tours for about 900 people so far.
Palmer added that, while Beeyonder will continue to focus on virtual tours, the company is also rolling out new pre-trip planning features for people who do want to do in-person travel. These will help people figure out a city's transportation system or find hidden gems only locals know about, as well as knowledge about a destination's landscape and accessibility for people with disabilities. 
"We're trying to cater to a group of people that is sort of forgotten about and ignored, but does actually spend quite a bit of money on travel," Palmer told Built In.
For travel companies looking to recover faster, information on where travelers are going now and what their priorities are is also extremely important, according to Polina Raygorodskaya, the co-founder and CEO of Wanderu.
Wanderu helps people across North America and Europe find cheap bus and train tickets. Raygorodskaya says the company went into a sort of "hibernation mode" at the start of the pandemic, and found that the data they collected made it a pretty valuable resource.
"We are a point-to-point search. So people can come to Wanderu, type in any point of interest, and we will find the closest stations from where they're traveling from and where they're traveling to. That gives us a ton of data on where demand is," Raygorodskaya told Built In. "We're able to not only help our customers find locations that are more convenient and make them feel comfortable to travel, but also help our partners understand and navigate the needs and desires and demands of their customers, which may be very different than what they were before the pandemic."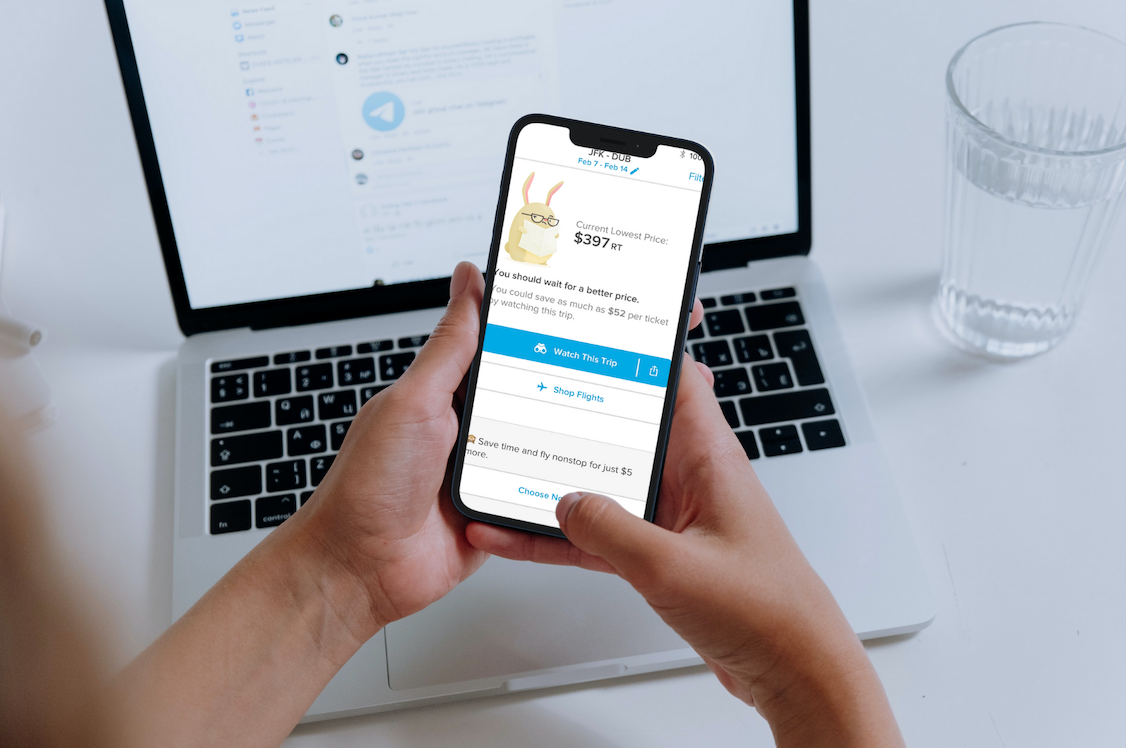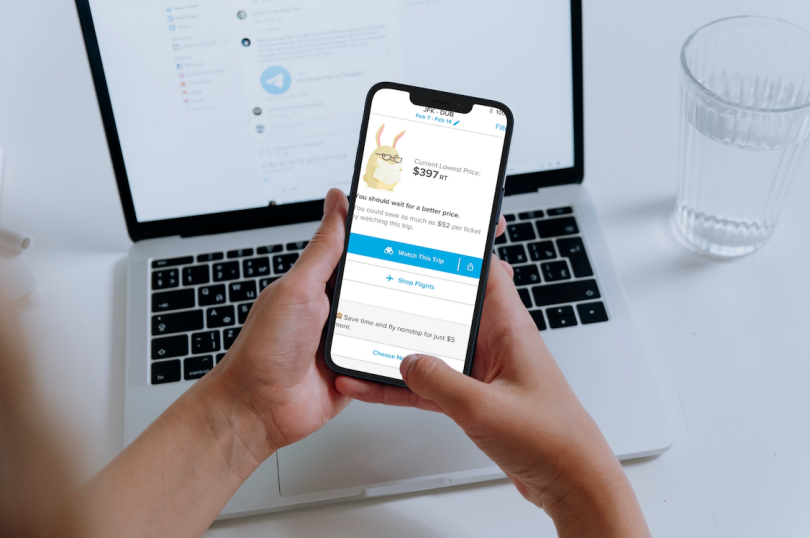 Control Is the Key
Another area of concern among travelers right now is control — control over price, scheduling, cancellations. Everything.
"Pre-pandemic, price was really the determining factor. For most consumer decisions, the best price would win," Dakota Smith, the chief strategy officer of travel app Hopper, told Built In. "Post-pandemic, price is still really important, but other factors like flexibility and other protection options are equally as important."
Despite the pandemic, Hopper is one of the few travel tech companies that has actually thrived in the last year. Smith says Hopper has exceeded its pre-pandemic user levels, and managed to grow revenue by 100 percent year over year. The company raised $170 million Series F in March, and is in the midst of a big hiring push at its Boston office.
Smith says a lot of this success can be attributed to the new fintech products the company rolled out just months before the pandemic. They allow for things like price freezing and flexible date planning — tools that give travelers more flexibility and control over their itineraries. Soon these features and others will be available on the company's new B2B portal, Hopper Cloud, which it created in partnership with Capital One.
Ultimately, the goal is to create a travel booking platform that gives customers the freedom to change and cancel their reservations while saving money, which is something Smith thinks will remain vital even after the pandemic is over.
"People have realized that, while getting a great price is important, making sure that you have the right flexibility and the right company behind your trip is also really important," he said. "I think that will be one lasting change from the pandemic for the travel industry."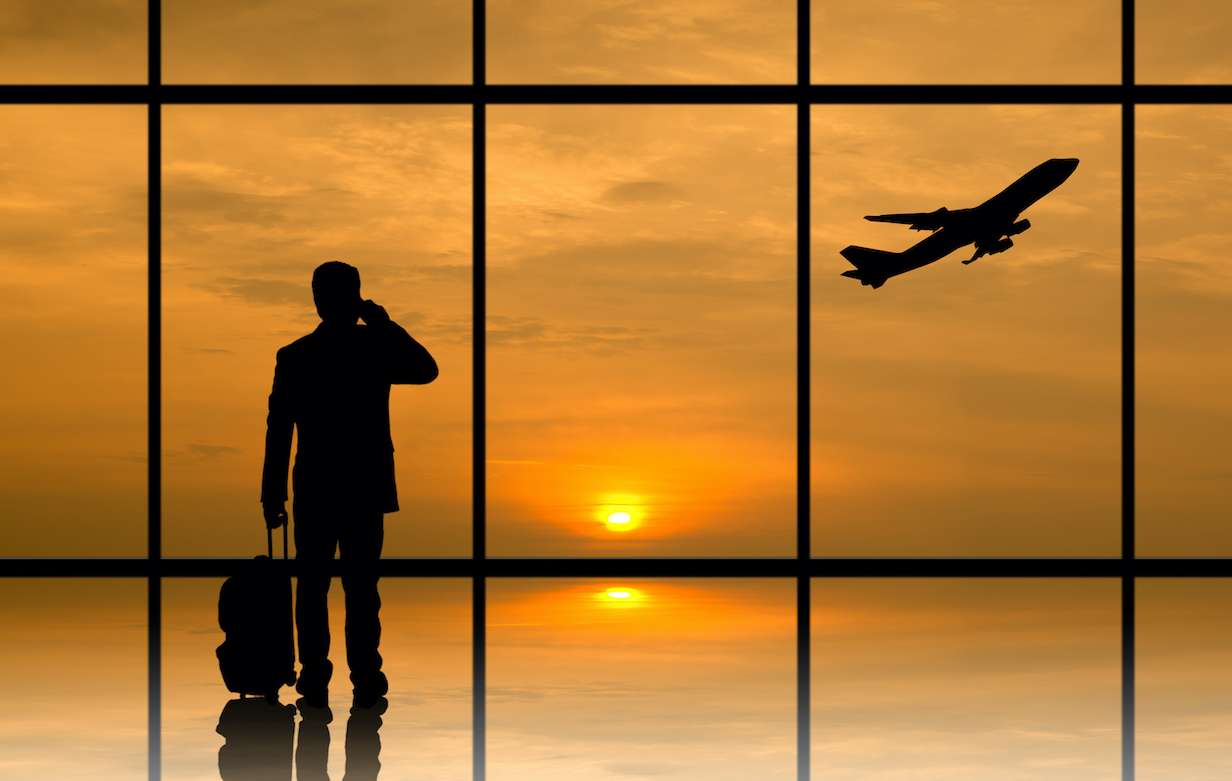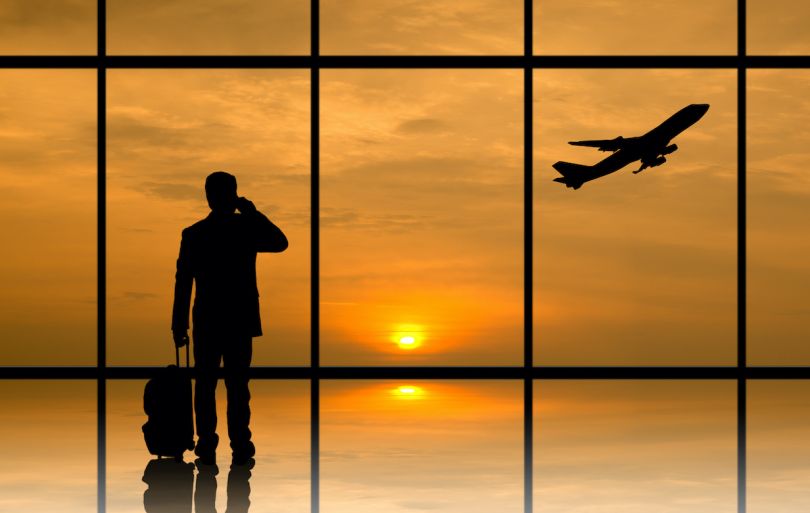 What About Business Travel?
Right now, more than half of U.S. adults are fully vaccinated. And as more folks get the shot and grow comfortable with traveling again, Smith says he is "pretty optimistic" about domestic leisure travel making a quick and full recovery soon, citing "pent up demand." Raygorodskaya said the same, adding that the U.S. domestic market as a whole will "continue to heat up" this summer.
One thing they (and many other industry leaders) are less certain about is business travel.
Indeed, business travel essentially ground to a halt at the start of the pandemic, which was "terrible" for tech companies in this space, says Paul English, an early pioneer in Boston's travel tech industry. Online travel agency Kayak, which he co-founded back in 2004, is often regarded as one of the key reasons the city became a hub for travel tech in the first place.
Now, English heads up Lola, another Boston startup that aims to help companies coordinate and plan their business travel. In 2019 the company shifted into fintech, and began offering features that let companies more efficiently manage the money their employees spent such as meals, marketing materials or Amazon orders.
When the pandemic hit, English says Lola's revenue "practically went to zero," so the company "aggressively" leaned into its fintech side, and has rolled out three new features just in the last year.
Today, most of Lola's sales are of its spend products, but English says he doesn't think the company will have to solely rely on its fintech offerings for much longer. He believes business travel will soon follow the lead of leisure travel's return and launch its own recovery, even if it doesn't return to the market's previous heights.
"I'm confident that business travel is definitely, definitely coming back," English told Built In. "Business travel in 2019 was a billion-dollar market. So if you just get a small piece of that market by doing something unique, and you've got a compelling brand, there's still the opportunity to build a very valuable company."
This sentiment is shared by other industry leaders like Ed Bastian, the CEO of Delta, which was one of the hardest hit airlines amid the pandemic. However, Bastian recently told the Wall Street Journal that he expects domestic business travel to begin bouncing back by the end of this year, when businesses start to open again en masse. Executives at other major companies like Airbus, American Airlines and United Airlines seem to feel the same way.
This certainly isn't the consensus though. Industry leaders remain split on if and when the business travel sector will return in full force again. While some are optimistic like Bastian and English, others project a more difficult road ahead.
Only time will tell. And English predicts that, either way, the future of business travel will be mobile, budget-focused and connected.
"The CFO should be able to look on a map and see who in the company is traveling and where, and should be able to message people," English explained. "Everything should be in real time, connected and tied to budgets. And Lola is certainly working on that."
The Road Ahead
When it comes to travel in general, a lot remains to be seen, and travelers' behaviors and demands have likely been altered for the foreseeable future.
For instance, Liburd thinks there will be a lingering hesitancy around coming together in big groups again, which will inevitably impact tourism levels in big cities in NYC and LA — a sentiment that was echoed by Raygorodskaya. Cleanliness will likely remain top of mind too, especially in places like airplanes, airports, hotels and restaurants — all places on which the success of the hospitality and travel industries hinge.
At the same time, these new problems mean new, creative solutions. It will be up to the innovative companies in Boston and beyond to carry them out.
"Anyone who says that the travel industry is a questionable one, doesn't understand the ramifications or how much the travel industry touches. We're not just talking about aviation, transportation and accommodations. There's restaurants, bars, major events, concerts — everyone goes somewhere to experience life," Liburd said. "We're trying to bring that life back again."