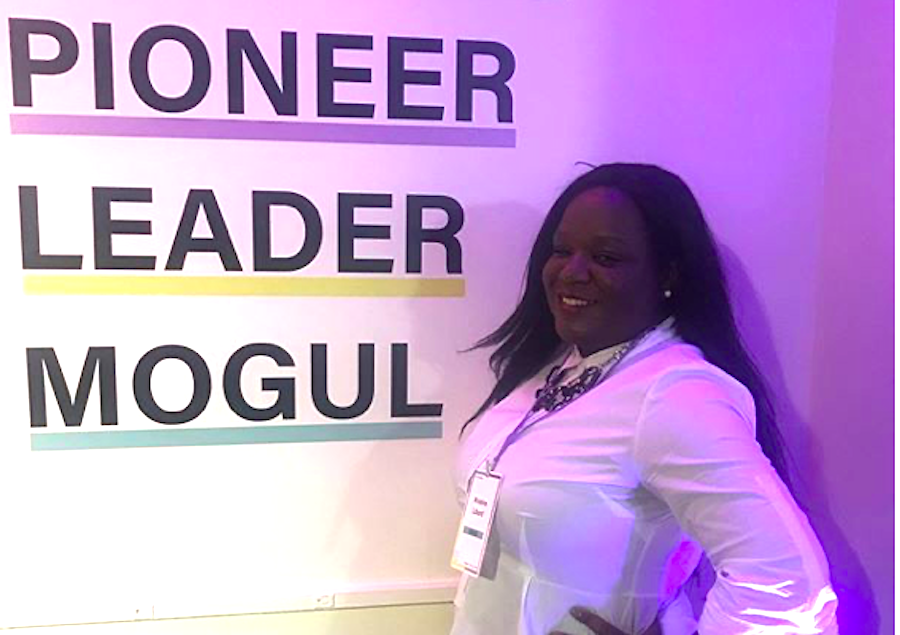 Recent protests railing against the police killing of George Floyd, Breonna Taylor and countless other black Americans have forced many corporations, venture capital firms and industry leaders to address the role they've played in maintaining racial disparities. Kristina Liburd, the CEO and founder of Boston-based travel concierge startup Viageur, says this has caused many people to ask her: "What can I do? How can I help?"
"It's become another, I guess, sub-movement of trying to support black businesses," Liburd told Built In.
To expand on this renewed interest among consumers, investors and community leaders to support black-owned businesses, Liburd launched the Black Startup Collective, a public directory of black entrepreneurs made by and for the community. Right now, it exists as a Typeform where black founders can fill out information about themselves and their company (those interested in submitting can do so here).
The page was launched on Monday and Liburd says it has already gotten about a dozen submissions. She plans to make the list public once they have reached around 30.
"I've actually gotten a number of different responses since I made this public from community leaders and those who say they've attempted, in some shape or form, this kind of thing before," Liburd said. "We're really consolidating all of these different efforts into one list so, that way, not only can investors and other community leaders assist black founders in growing their business, but also consumers can put their money behind a particular startup that they would like to support."
Eventually, Liburd says the Black Startup Collective is also going to be a way for black entrepreneurs to forge meaningful connections with each other in a space that is so often dominated by white people. She describes it as a "Wakanda 2.0."
"As a startup founder myself, I am usually the only black person in the room. Sometimes that kind of connection doesn't necessarily happen with other black founders," Liburd said. "If I can know that there are other black founders who are operating in this space, I would love to work with them because my aim is to give them that opportunity, give them that space to flourish."
Since Liburd lives in Massachusetts, that's mainly where her focus has been. However, she says the plan is ultimately to have the list highlight black entrepreneurs nationwide, a feat that, to her knowledge, hasn't ever really been done before.
"If there are others out there who have started this work, I would love to work with them so we can pull our resources together and ensure that we're getting that national reach outside of just Massachusetts," Liburd said. "I appreciate those who've already reached out, those community leaders who want to assist, it's great. The more that we can pull together and provide resources to black founders, the better it will be for everybody."