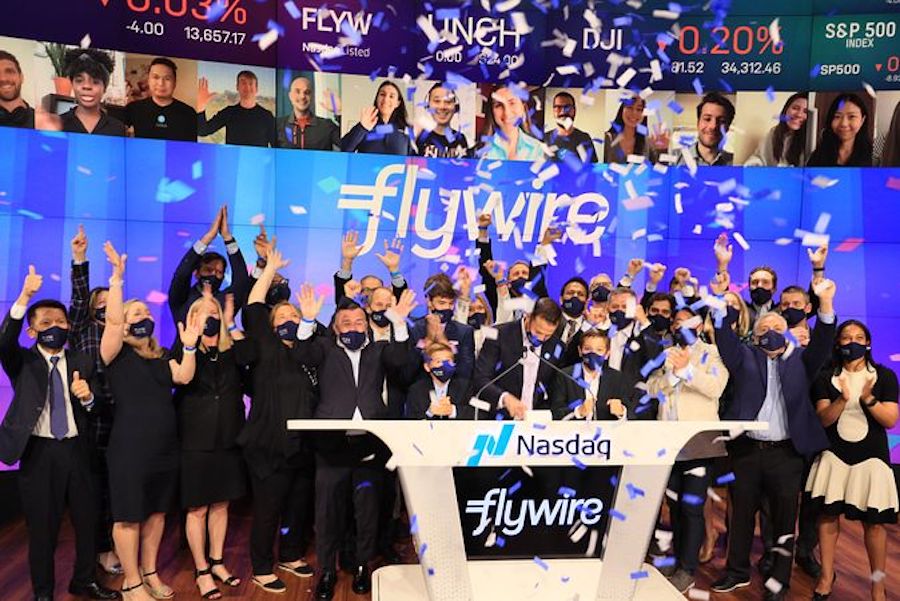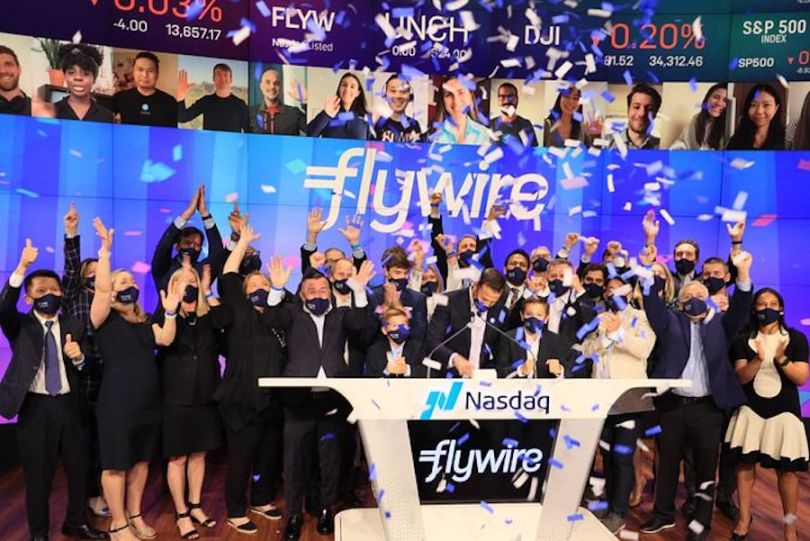 Nearly a week after making its public debut on the Nasdaq, payment processing startup Flywire is now selling at $34 a share, up from its $24 IPO price announced last Wednesday. This values the Boston-based company at about $3.5 billion, according to Forbes — more than tripling its valuation from when it last raised funding as a private company in early 2020.
Flywire is just one of many companies in the financial space that have gone public in the last year. NYC-based insurtech startup Lemonade made its public debut last July, then several Bay Area fintech giants like Affirm and Coinbase joined in 2021. Other major industry players like Chime, Stripe, Hippo and Better are all expected to be next after receiving mega-rounds over the last few months.
What makes Flywire's exit especially notable is that it is coming out of Boston as opposed to NYC or San Francisco. The city has certainly made a name for itself as a healthtech hub in the last year amid the pandemic, but has gotten less attention for its innovation in other areas like fintech. Alex Finkelstein, a general partner at VC firm Spark Capital and longtime investor in Flywire, says that is beginning to change.
"I'm very bullish on Boston," Finkelstein told Built In via email, citing the recent success of local companies like Wayfair and DraftKings. "These huge tech companies along with Boston being home to many of the top universities in the world brings top tech talent to the area."
Meanwhile, Flywire has spent the last 11 years making a name for itself in the payment processing space. Founded by Spanish businessman Iker Marcaide, the company was originally created to help international students pay U.S. tuition without incurring hefty foreign currency exchange fees. While the bulk of its clientele is still universities, Flywire has expanded its services to help businesses in the health, travel and tech industries as well, enabling more than 2,200 companies to accept payments in more than 130 currencies.
Today, despite the turmoil of last year, Flywire claims to have processed $7.5 billion in payment volume and retained the majority of its customers while adding hundreds more.
"The pandemic accelerated digital payments by making them a necessity," Finkelstein said. "Flywire management continued to invest in product and technology as everything shifted to remote, and now these investments will pay off as verticals like education and travel ramp back up."
Finkelstein led Flywire's seed round back in 2010 when the company was still just a project Marcaide was working on as an MIT student. He has either led or participated in every funding round since then, making Spark Capital the company's largest outside investor. Finkelstein has also served on Flywire's board since day one, and says he is excited about where the company is headed.
"The company is crazy obsessed with the product and the customer. The product and the customer drive every decision they make, which has allowed them to become the leader in this space," Finkelstein said. "The opportunity has never been bigger for the company and we are just getting started. I have full confidence Flywire will continue to execute on the massive opportunity ahead of them."