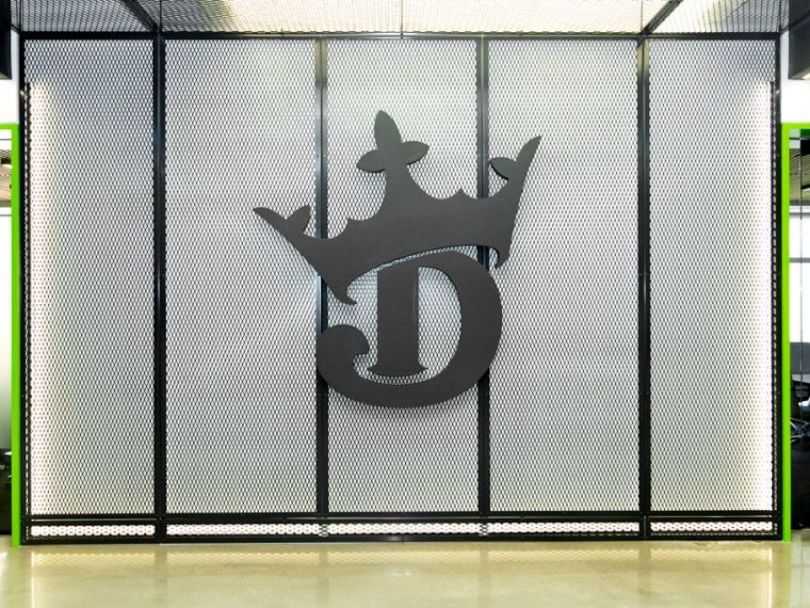 Sports betting company DraftKings just announced its plans to go public in a deal worth billions of dollars.
While a large amount of privately-held startups go public through an Initial Public Offering, DraftKings is doing things a little differently. Because of this, things get a little complicated —so bear with us.
The Boston-based company announced that it has entered into a "definitive business combination agreement" — essentially, a merger — with Diamond Eagle Acquisition Corp. and SBTech. DEAC essentially acts as a shell company, and was formed in March 2019 for the purpose of "effecting a merger, capital stock exchange, asset acquisition, stock purchase, reorganization or similar business combination with one or more businesses," according to DraftKings' release.
DEAC will rebrand itself as the "new DraftKings" with this merger, and because DEAC is currently publicly traded on the Nasdaq, the new DraftKings will become a publicly-traded company as well — albeit, with a new ticker symbol. The new DraftKings will also reincorporate in Nevada and keep the old DraftKings' management team, which includes its three co-founders.
The deal is expected to close in the first half of 2020.
Then there's SBTech. This B2B company creates technology solutions for major sports betting brands, powering things like online betting, trading services, marketing and other digital tools. SBTech will become part of DraftKings through the merger, and as a result, DraftKings will use the company to become more vertically-integrated.
"The combination of DraftKings' leading and trusted brand, deep focus on customer experience and data science expertise and SBTech's highly innovative and proven technology platform creates a vertically-integrated powerhouse," Jason Robins, co-founder and CEO of DraftKings, said in a statement. "I look forward to building significantly upon our goals of continuing our state-by-state rollout and creating the most entertaining and engaging customer experiences for sports fans globally."
With the announcement, DraftKings also says that it'll receive a private investment of $304 million in Class A stock from institutional investors — including Capital Research and Management Company, Wellington Management Company and Franklin Templeton. These funds will transfer with the merger of the three businesses. In addition, DEAC has $400 million in a trust account. All of this leads DraftKings to anticipate a $3.3 billion market capitalization when the deal goes through.
DraftKings' valuation has fluctuated as the U.S. decides how much it should regulate sports betting. But with the Supreme Court's May 2018 ruling on the matter, perhaps DraftKings has dollar signs written in its future.