Inside the Healthtech Revolution
A data product expert walks us through innovation during fast-paced industry change.
The U.S. healthcare industry is in the midst of massive disruption. Obviously.
Venture funding for health tech innovators blew up in 2020, hitting a record $14 billion, according to Deloitte. That trajectory shows no signs of stopping, with some venture experts saying, "we're still at the very beginning of a trillion-dollar opportunity."
If there has been one silver lining around the dark cloud of the COVID-19 pandemic, it's that it fast-tracked healthcare progress and unleashed untapped tech potential to revolutionize a broken system. The circumstances of 2020 put rocket fuel on the pace of innovation. Put simply, innovators in the industry have the power to dramatically change the course of healthcare. 
What does this look like from inside the eye of the storm?
The healthcare market is highly complicated, highly regulated and constantly changing. One could imagine that the velocity and pressure the pandemic put on the healthcare industry could fracture teams and send people running for the hills. Not so for Framingham-based Definitive Healthcare. "We are a selfless team and it makes our jobs so much easier knowing that the people around us have our back," said Senior Product Analyst Alec Enright.
Founded in 2011, Definitive Healthcare collects proprietary research and data on providers and facilities. The company utilizes artificial intelligence to reduce complexity and transform insights into acceleration for healthtech innovators on the go-to-market path. Essentially, Definitive Healthcare helps get the right tools into the right hands to help people. 
Enright joined Definitive Healthcare's data specialist team in 2016 as his first job out of college. He has worked with the product operations team since 2018, where his primary responsibilities include managing data movement and ETL data integration. 
Enright has witnessed Definitive Healthcare's rapid growth in the wake of explosive industry change. In 2020, the company reported a three-year revenue growth rate of 258 percent. Definitive Healthcare has ranked on lists of fastest-growing private companies by Deloitte and Inc. over the past four years. The team has been expanding, with the addition of over one hundred employees since 2019.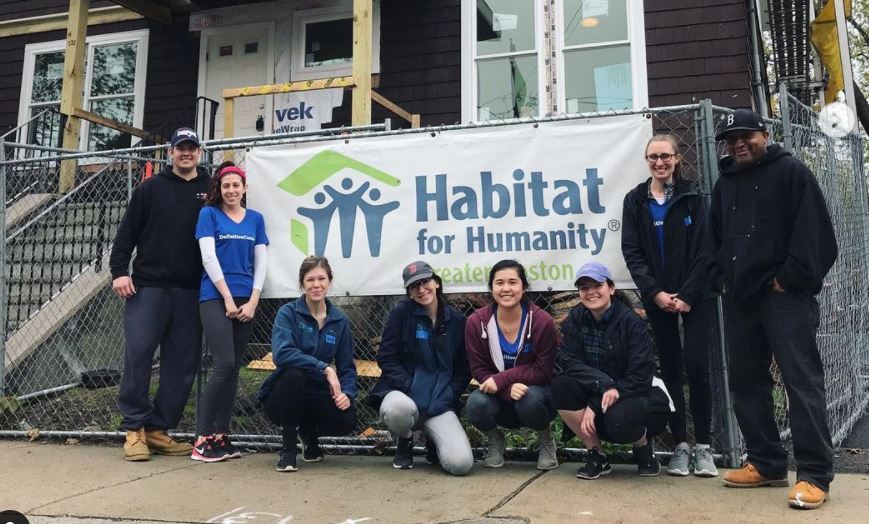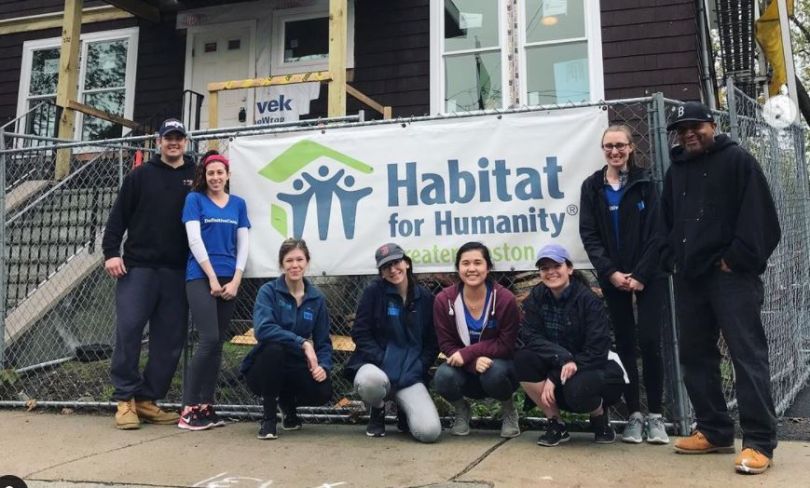 Through the turbulence, the bond that holds the team together is collaboration, according to Enright. Definitive Healthcare places heavy stock in promoting safe collaborative spaces by building community. The company hosts groups for employees to connect around common interests including board games, book clubs — there's even a dedicated Instagram account for Definitive foodies. These clubs round out Definitive Healthcare's other initiatives, including robust DEI programs, employee resource groups and philanthropy, to foster a sense of belonging for everyone. 
Definitive Healthcare's Affinity Groups
Women's Empowerment @ Definitive Healthcare
Out @ Definitive Healthcare
BIPOC @ Definitive Healthcare
Working Parents @ Definitive Healthcare
Built In Boston connected with Enright for an inside look at what it's like to be part of a collaborative team coming up with innovative solutions in a challenging environment. 
Describe the team environment. What individual qualities of the team dynamics are important to the work the product team is doing? 
Collaboration is massive. Within the product operations team and across Definitive, everyone understands the value that collaboration has and is extremely willing to help out, at times even putting teammates ahead of themselves. Our team chat log would verify this. We are a selfless team and it makes our jobs so much easier knowing that the people around us have our backs.  
Another important quality is flexibility. Priorities shift, project scopes change, a million things could happen that redirect the focus of the project you are working on — but having an open mindset and willingness to adapt goes a long way in reaching our goals and being successful.  
Priorities shift, project scopes change, a million things could happen that redirect the focus of the project you are working on — but having an open mindset and willingness to adapt goes a long way." 
What problem was the company solving with your new physician state licensing data solution? How did the team come up with the solution?
This new data replaced state licensing data from the NPI Registry, a publicly available source from the Centers for Medicaid and Medicare Services. However, because the CMS data is largely self-reported and not updated very often, it can be unreliable and outdated. Having this new data ensures our clients are getting the most accurate data on where physicians and other healthcare providers are licensed to practice. 
Our company leadership does a tremendous job of listening to client feedback and then acting on it. We piloted the data collection in-house but found a vendor to work with that sped up the timeline considerably. Working with the vendor was ultimately a better choice for us as the effort necessary to do this in-house would have been too time and resource-intensive for a team of our size. Once we landed on the new vendor, I worked on making this data a fully automated process from ingestion to production.
Walk me through the rollout of this data solution. What was exciting or rewarding about the process? 
I was responsible for creating the process to ingest the data from the source and getting it into the product. The most exciting part of this process was creating a solution that is fully automated for this data and is one less thing we have to worry about as a team, and it was rewarding in that I had the opportunity to put some new skills to use while doing so.
How do projects like this product rollout impact your professional growth and development?
Projects like this allow me to learn new skills and tackle a challenge. I love learning new technologies and putting them into use. For this specific project, I was able to use some new Python skills I picked up to fully automate the project from end-to-end.  
One of the big focuses on our team is automation. We are constantly asking ourselves, "How can we design this so we don't have to put as much manual effort into it?" As a team, we are responsible for moving a certain amount of data sets into production each month, this ranges from 25-30 in slower months to 50 or more in busier months. Being able to fully automate one of these datasets and make it so we don't have to look at it is a huge win and time saver for the team.
Projects like this allow me to learn new skills and tackle a challenge."
Was there a challenge or obstacle during this product update? How did the team handle it?
Removing older data sets from a product is much harder than it sounds. We would love to be able to flip a switch and just replace it with the new, better data. In most cases, this one included, there are enough differences in the data and processes to create hiccups for both internal teams and clients who are used to seeing the data in a certain way. Our team values collaboration, so communicating early and often with internal teams and clients about changes helps with any potential disruptions and ensures that everyone is happy and the proper processes are in place when a new data set is released and an old one gets retired. 
How was this launch successful? What were the takeaways from this process? 
This launch was successful for a few reasons. First, we now have a completely automated process for the physician licenses product, and so far it runs like clockwork. Second, this project and several other recent projects have highlighted just how important collaboration between teams is. We have started to meet with all impacted teams earlier in the release lifecycle to ensure that what we are doing makes sense and that everyone is kept in the loop. So far, that approach has already paid dividends.