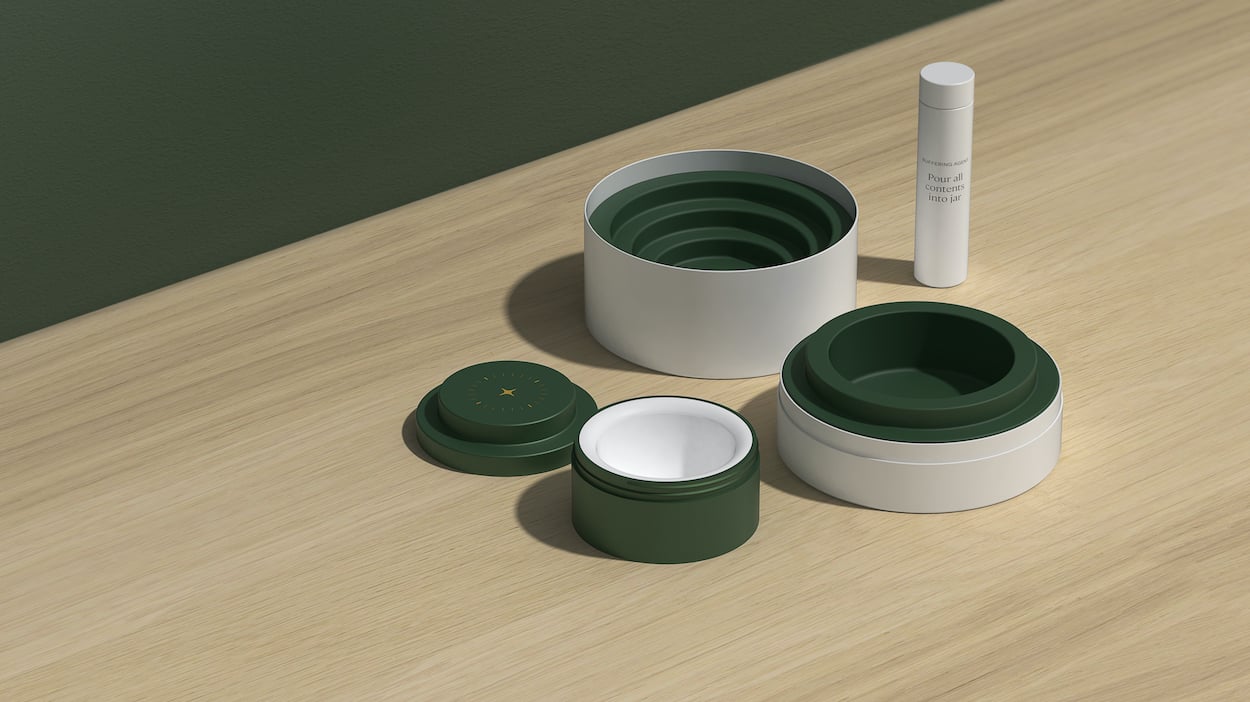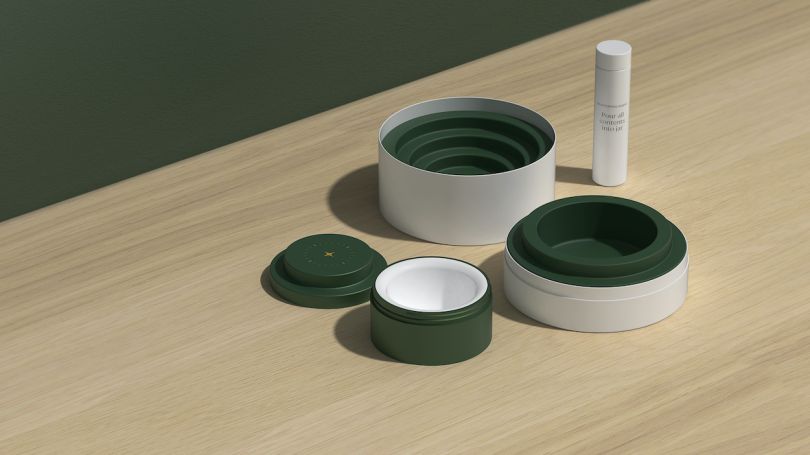 Traditionally, the fertility industry can be a pretty awkward space.
Khaled Kteily found this out the hard way when he was a master's student at Harvard Kennedy School back in 2016. He learned from a friend that there was a place in Cambridge that would let you test and freeze your sperm for $1,000, and he decided to give it a try.
"I will speak on behalf of all men here: it is the single most awkward and uncomfortable experience that you can have," Kteily told Built In. "Everything, from the way they refer to your sperm as 'the specimen,' to putting you in a small room with an array of pornographic material. You can hear footsteps outside the door, you don't want to touch anything in the room. I gotta tell you, I think for 99.9 percent of men out there, that's really not the ideal setup."
Besides being uncomfortable, though, Kteily also found the experience "profound."
"I walked out of there thinking to myself, like: 'I can have kids for the rest of my life, no matter what happens. I had always imagined myself being a husband and father. So to be able to protect that felt amazing," Kteily said. "There was also this idea that just gnawed at the back of my head for a long time: if you created the right product and the right experience and the right everything for this, why wouldn't every guy do this?"
That's exactly what he has set out to do with Legacy, a digital fertility clinic designed for men. The company announced Wednesday it closed on a $10 million Series A funding round led by FirstMark Capital, capping off more than a year of significant growth in a market that has largely been "under-researched, under-studied and under-examined," according to Kteily.
Not Your Average Fertility Clinic
Legacy's model is centered around making the whole process of depositing, storing and freezing sperm easy and convenient.
Once a user enrolls, Legacy sends them a discreet package with a collection kit. The user then "does his thing" from home, as Kteily puts it ("we do not judge"), and sends it back to Legacy. The company ships that sperm to a clinic where it can be tested, then a cryostorage facility for freezing. Users don't even have to interact with or speak with anyone if they choose not to.
Beyond that, Legacy offers products and services the average fertility clinic doesn't offer at all, such as on-demand telehealth with its team of urologists and nurses. The company also recently launched a mail-in "DNA fragmentation analysis" service that Kteily says you can only get at about 50 clinics around the country. All of these services are now covered by major insurers in New York, California and (soon) Texas.
What's more, Kteily says Legacy is "significantly more affordable" than traditional fertility clinics, charging $195 to test and then various payment and storage plans beyond that. The most you will pay using Legacy is $3,995, which buys three analyses and lifetime sperm storage.
"We are now, at every level, better than a fertility clinic," Kteily said. "We were the first in the space, we're a leader in the space. We kind of helped create the space," he continued. "Clearly we are onto something that is growing quite quickly."
The last thing that I want is for us to be, like, a tech-bro company of all dudes running a male fertility company."
No Longer a 'Women's Issue'
Indeed, Kteily says Legacy has grown about 25 percent month over month over the last 18 months, doubling its revenue in the last quarter alone. Interestingly, a lot of that growth has come from women ordering kits for their partner.
"It makes sense that this resonates with women, because women have been bombarded from a very young age with these kinds of messages around their fertility," Kteily explained. "We talk a lot about the female biological clock, but actually men have a biological clock too."
This trend has bled into Legacy's internal structure as well. Kteily says more than half its team is women.
"The last thing that I want is for us to be, like, a tech-bro company of all dudes running a male fertility company," Kteily said. "I actually think what we are inherently doing is extremely feminist. We're saying 'Hey, we want to change this outdated view that fertility is a women's issue.'"
In fact, men are just as likely to be the cause of infertility in heterosexual couples as women. Recent studies have shown that sperm count has declined globally by more than 50 percent in the last 40 years, meaning that a 25-year-old man today is about half as fertile as his grandfather was at his age. So, by starting with at-home sperm tests, heterosexual couples can avoid the more invasive, expensive women's fertility tests that are often the go-to solutions today.
Beyond just fertility, sperm quality is also a pretty helpful indicator of a person's health in general.
"If you are fertile, or sub fertile, or infertile, all of those give you amazing insight into how healthy you are today. It actually gives you insight into how long you're going to live, and what types of cancer you may be at higher risk for in the future," Kteily said.  "It's really just about men taking more charge of their health."
Born in Boston
This latest funding round brings Legacy's total capital raised to more than $15 million, with investments from VC giants like Bain Capital Ventures and Y Combinator.
What's more, Legacy is a Boston company at its core. It was incubated at Harvard's Innovation Labs and has since hired from almost every school within the university, which Kteily says allowed Legacy to become a "healthcare company first and a consumer company second."
"We were able to make sure that we had the best advisors on board, the highest quality, the best product. All of this is table stakes when you're building a company that has healthcare at its core. And this is something that Boston is so good at doing," Kteily said. "I think it would be difficult to build out this kind of team if you weren't based in Boston."
Now, Legacy plans to use this fresh $10 million to grow this team, with an emphasis on engineering, growth and product. More broadly, Kteily sees the money both as validation for what Legacy has achieved thus far, and an accelerant for its longer-term goal of being a "trusted partner" for men through "planning, pregnancy and parenting."