If Toast, Gravyty and Immersive Labs are any indications, Boston's tech scene is heating up for professionals interested in new opportunities.
Not only do these three companies — a back-of-house restaurant management suite, fundraising administration tool and a cybersecurity training suite — have open roles, but current employees also say their cultures make them fulfilling places to work. 
Below, you can learn more about the team cultures, professional development opportunities and other resources these companies provide new team members the moment they join.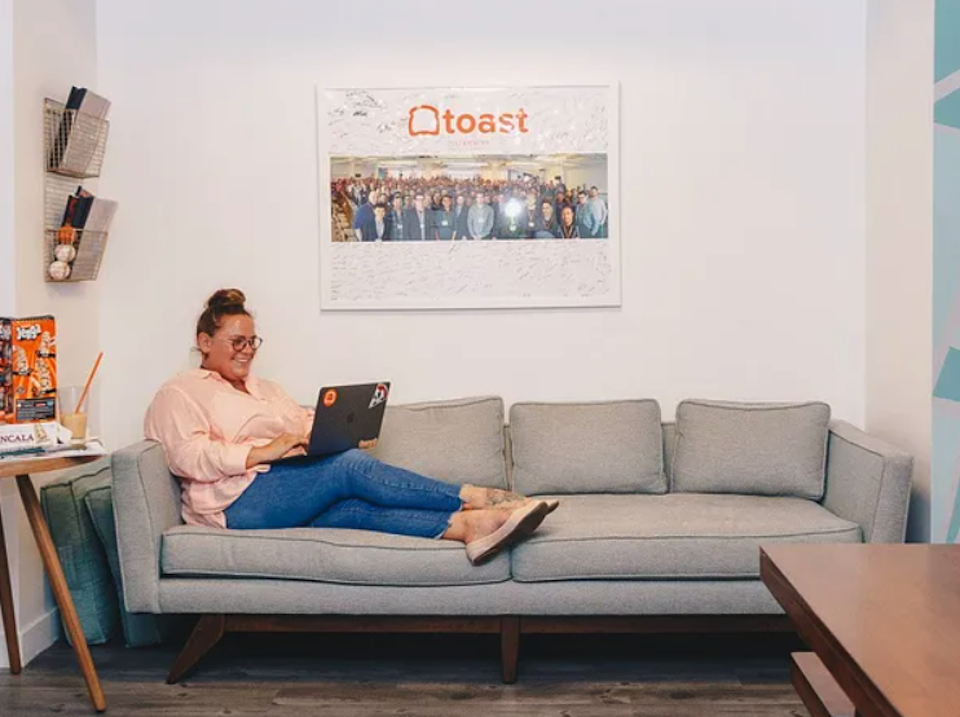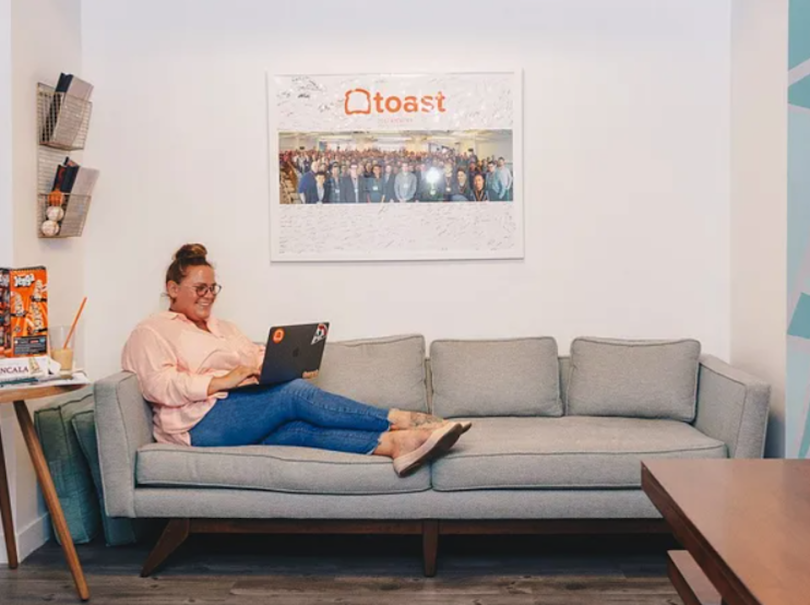 What they do: Restaurants use Toast's software to manage functions like ordering, payroll and other essentials. Globally, the company has more than 1,300 team members.
New hires, new code: With over 100 job openings, Toast is scaling its team in a big way. Around two dozen of those two hires are on the engineering team. New devs can expect to use languages like JavaScript and Java. The team also employs libraries such as jQuery, React, AngularJS and ES6. 
Julisa Salas, who progressed from a strategic initiatives manager to chief of staff at the organization, discussed professional growth at Toast. "Being a fast-growing tech company in the U.S. means that our business is constantly evolving and changing and there are always opportunities for employees to take on new and exciting challenges that help turbocharge their careers," Salas said.
Key c-suite addition: Anisha Vaswani came aboard this year as Toast's inaugural CIO. Prior to joining the organization, Vaswani served as corporate CIO at Box. Toast's Co-Founder and CEO Aman Narang said in a release announcing the appointment: "I look forward to leveraging Anisha's decades of extensive operational and IT experience, but importantly also her strategic experience in customer-facing capacities."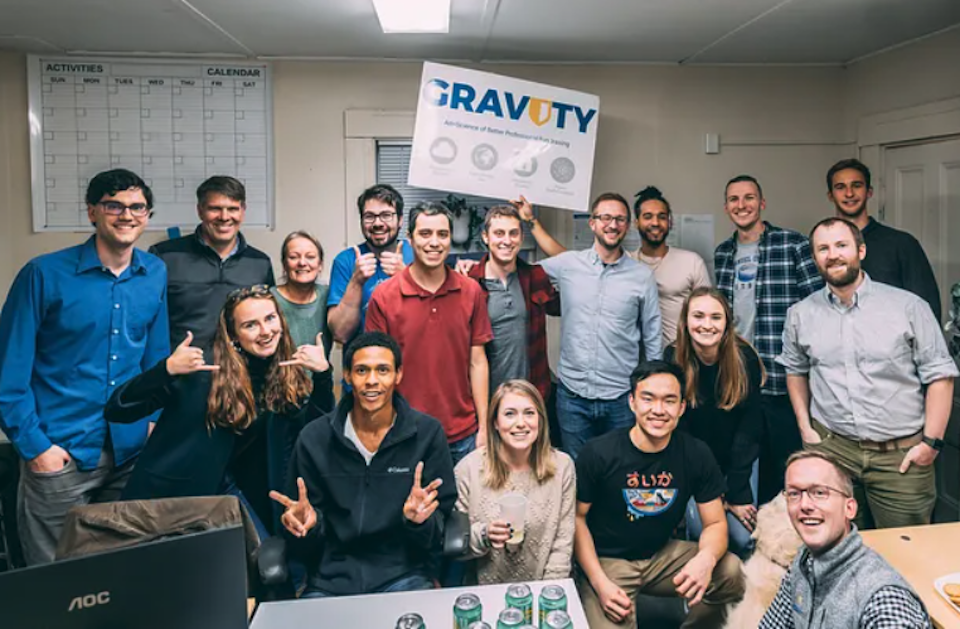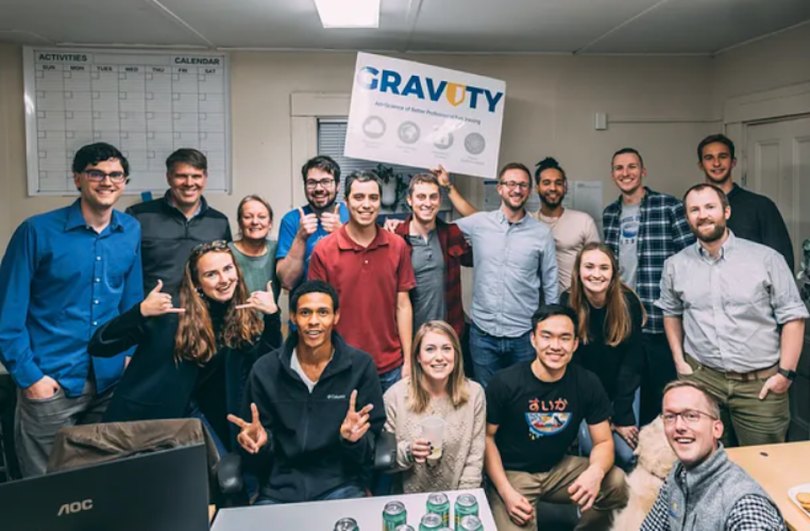 What they do: Gravyty works to make fundraising and philanthropy easier for nonprofits, higher education institutions and healthcare organizations by automating time-consuming tasks like drafting emails and managing travel plans to see donors. 
Empowerment-driven sales: The company has a number of sales and sales-adjacent roles open. Reilly Conroy, a senior account executive that's been at the company for almost two years, said Gravyty is a welcoming place for salespeople. She said she felt a high degree of agency the moment she joined.
"Right from the beginning of my time at Gravyty, I always felt like I had the agency and opportunity to chart my own path at the company," Conroy said. "There is a really strong culture of innovation and winning at Gravyty, and if someone has new ideas or new ways to win, those ideas are welcomed."
Developing new skills: VP of Sales Chris Campbell said salespeople at Gravyty are empowered to contribute their best and their professional growth is continuously supported with peer-to-peer evaluation, video and audio reviews, one-on-one mentoring and other development techniques.
"We collaborate to share learnings, modify best practices and iteratively improve, while still retaining an atmosphere of competition," Campbell said. "Beyond monetary rewards, our team is best motivated by successfully moving along the path to mastery; the better you get, the more you enjoy what you are doing."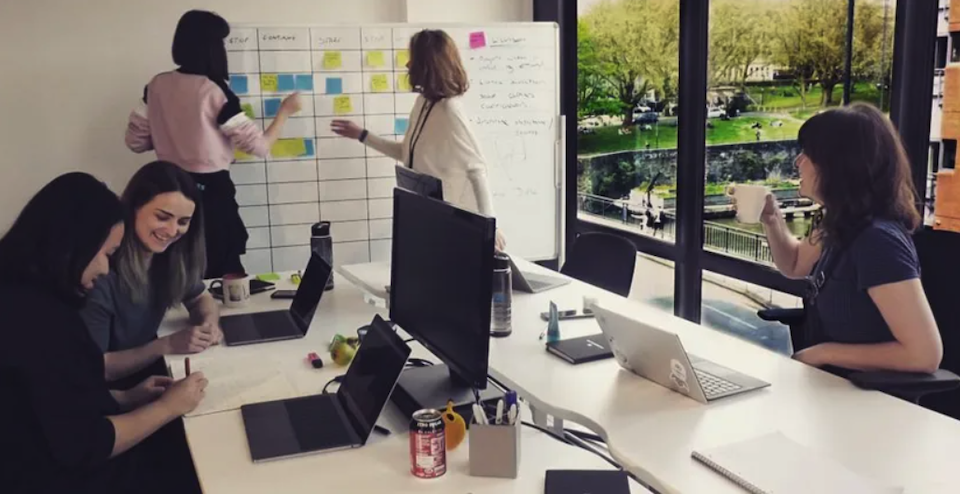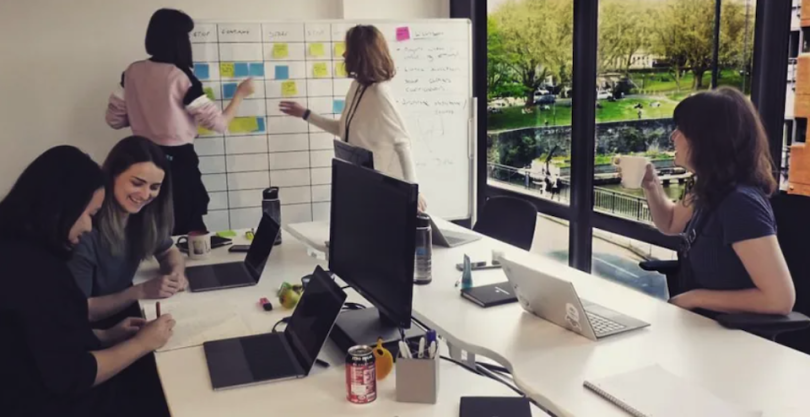 What they do: Immersive Labs is working to keep organizations one step ahead of cyber villains with its metrics-driven, gamified cybersecurity training tools that help employees stay safe while working online.
DEI in cybersecurity: The company takes diversity, equity and inclusion (DEI) seriously and has staff dedicated to fostering more of it, both within its workforce of almost 200 and outside the company. The company has diversity-based employee resource groups, an equal pay policy, unconscious bias training, and it also invests time and resources into diversity-driven recruiting.
CEO James Hadley wrote about the need to diversify cybersecurity in Forbes: "More than just an altruistic act, diversifying will allow the cybersecurity sector access to a far wider group of talented individuals," Hadley said. "In a space which is all about outthinking your opponent, a greater range of nationalities, genders and economic backgrounds means more ideas and better defense."
Benefits to boast about: New hires at Immersive Labs can enjoy a number of perks worth writing home about: over three weeks vacation and nine federal holidays off; 401(k) match; a company-sponsored party every quarter; a parental leave package and return-to-work program post-leave; and a corporate Headspace account, in addition to other wellness benefits.