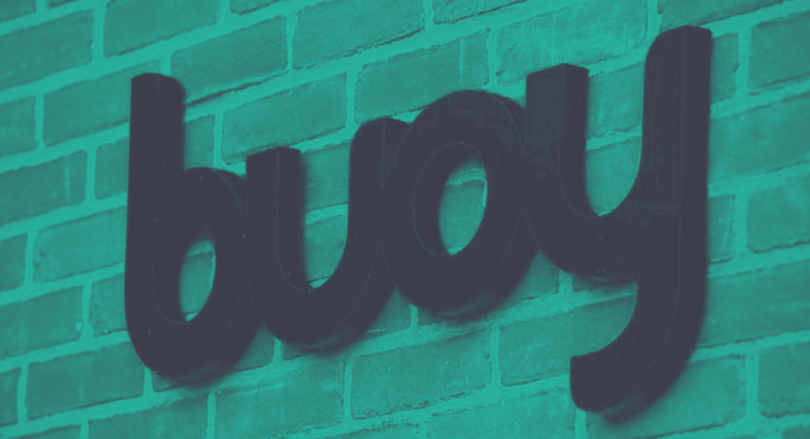 Boston healthtech startup Buoy Health announced Tuesday it closed on a $37.5 million Series C round, bringing its total venture capital raised to more than $66 million. The company says it will use this fresh funding to further develop its platform and grow its team.
A product of the Harvard Innovation Labs, Buoy's AI-enabled platform helps users navigate their health concerns from the comfort of their home. All they have to do is type in what kind of symptoms they've been experiencing, and Buoy will give feedback on what a potential illness could be, then advice on the best care options.
This has been an especially valuable resource amid the COVID-19 pandemic. In fact, Buoy claims to be one of the first digital health companies in the country to respond to the pandemic as an "early leader" in the space. Since then, the company says it has supported about 140,000 COVID-19 assessments.
Built In last caught up with Buoy in June when the company launched its Back With Care platform, a digital triage tool that helps employers screen their workers to ensure they are healthy before returning to the office. The platform also takes in information about employees' risks and potential exposure so employers can make more informed decisions about how the workplace should proceed once it is open.
"I'm proud of the work we've done to help more than nine million individuals make more informed decisions for their health, and the tools we have built to help consumers and employers navigate COVID-19," Dr. Andrew Le, the CEO and co-founder of Buoy Health, said in a statement. "From the moment an individual has questions about their health, to ensuring they get the support they need as they seek care, Buoy will serve as the sidewalk to every possible front door of care, navigating the individual through their healthcare journey."
This latest funding round was led by Cigna Ventures and Humana with participation from Optum Ventures, a rare alliance between multiple health insurers.
"We are honored by the continued support and commitment in Buoy from many of the industry's most influential insurers and are proud to be working with a group of investors that truly believe in our mission to make healthcare more personalized and convenient," Le continued.