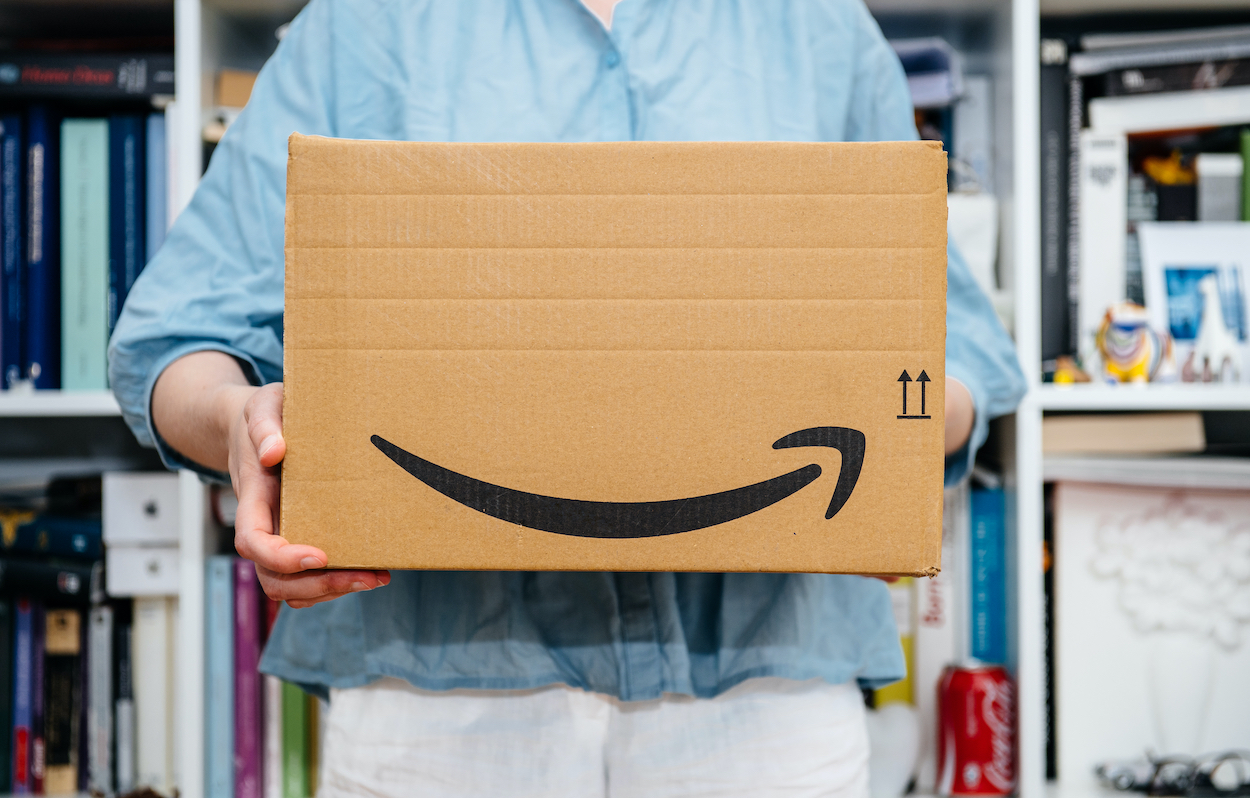 The COVID-19 pandemic has been an incredible boon for Amazon. The retail giant's stock has soared this year, and its latest Prime Day event held last week brought in an estimated $9.9 to $11 billion in sales, according to some analysts.
While this certainly is great news for Amazon executives (CEO Jeff Bezos is now worth about $200 billion, making him the richest man in the world, according to Forbes), the company claims the small and medium-sized businesses that sell on its platform have had a more successful year than ever too.
Indeed, third-party sellers make up more than half of Amazon's retail revenue. Together, they grossed more than $200 billion last year, and have been growing at a rate of more than 50 percent year-over-year in 2020. Despite this success, the founders of these smaller companies often don't have the resources they need to take their businesses beyond Amazon.
This is where Perch comes in. The Boston-based company acquires these direct-to-consumer brands and then helps operate and grow the business. It also provides a platform where these companies can run analytics on their sales, determine pricing and ad strategies and keep track of their inventory and marketing efforts.
Now, with $123.5 million of fresh funding in its coffers, Perch will continue to make acquisitions and build out its platform. The company is also hiring, with a handful of marketing and operations positions available right now.
"There are millions of entrepreneurs and small businesses selling great products on Amazon's marketplace," Perch CEO Chris Bell said in a statement. "At the same time, more people are shopping online and looking to do their buying from the safety and security of their home. We are excited that this additional investment will allow us to accelerate our ability to acquire and grow leading [Fulfillment by Amazon] businesses that have long-term potential."
This latest funding round was led by Spark Capital, and brings Perch's total funding raised to more than $130 million.
Similarly, Thrasio, another Boston-area company that acquires Amazon third-party businesses, raised $260 million in July, becoming one of the fastest U.S. companies to reach profitable unicorn status.
This, Thrasio co-founder and co-CEO Joshua Silberstein said then, is an indicator that the change brought on by Amazon is now being sped up amid the pandemic.
"The competitive advantages that had defined the market leaders for the past 50 years — strong retail distribution, brands that can shape purchase intent, the sale to use TV effectively, and highly concentrated property, plant and equipment —  are rapidly becoming irrelevant," Silberstein said in a statement.
The result: a multi-trillion-dollar market that companies like Thrasio and Perch seem poised to disrupt.
"The Perch team has the [mergers and acquisitions], e-commerce and Amazon experience to understand what makes a quality and scalable consumer product and take those products to the next level post-acquisition," Alex Finkelstein, general partner at Spark Capital, said in a statement. "Perch is already off to an exceptionally strong start. Given the booming e-commerce market, I expect we will continue to see record numbers and additional acquisitions this year."