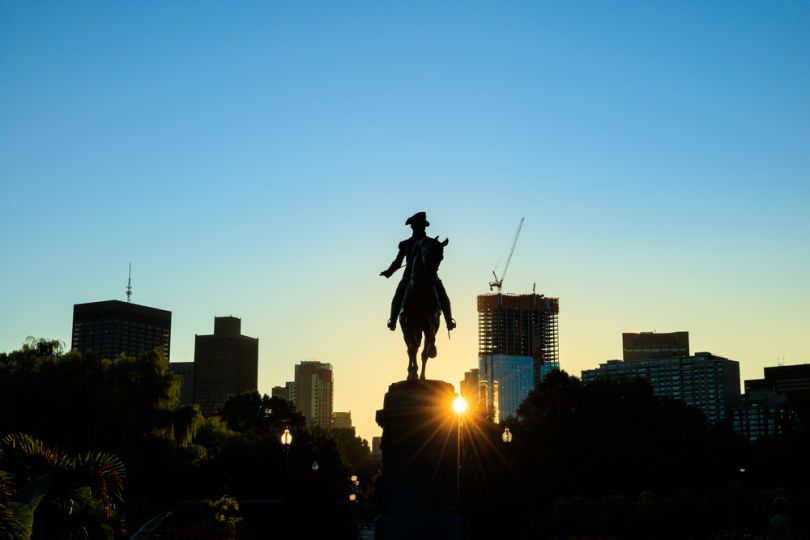 It's been a big month for Boston startups, with two individual funding rounds over $200 million. Here are some notable moments from last month in Boston venture capital.  
#5, $26.8 million, September 10
What they do: APriori integrates with CAD programs to show designers cost and manufacturability projections as they consider different product options. Users can also input design and factory data manually. By providing cost projections up front, aPriori helps product-makers get to market faster. 
The funding: The round was led by Autodesk, which makes a product development platform that incorporates design, engineering and manufacturing. APriori's costing tool will be integrated into the platform's generative design function, allowing users to see cost projections for each of the hundreds of renderings the tool outputs. 
#4, $39.5 million, September 24
What they do: Tulip is a platform that lets manufacturers write apps without using code. The apps can then be synced with machinery to keep tabs on production. Its existing customers include Siemens, Toyota, New Balance and Kohler.
The funding: This Series B round includes the $18.4 million the company raised in February. With the new funding, Tulip plans to open an office in Munich, Germany to support its growth in Europe, the Middle East, Africa and Japan.
#3, $70 million, September 10
What they do: Lots of software companies use open source, or code the public can modify, to speed innovation. Snyk made a platform that helps these companies find, fix and prevent security vulnerabilities in third-party code. 
The funding: With this funding, Snyk will expand its security platform to analyze containers, or software units that package code so it can be used in different computing environments.
#2, $206 million, September 17
What they do: DataRobot helps business build and deploy AI and machine-learning models designed to boost revenue or cut costs. Its aim is to make its platform usable for people who aren't trained data scientists — and to help customers implement AI models successfully and achieve real results.
The funding: DataRobot plans to double its headcount this year as it fills 500 open positions. Most of the hiring will happen in international markets, but the company will add to its Boston team as well, its EVP of business development told Built In.
#1, $290 million, September 19
What they do: Ginkgo Bioworks makes "made-to-order microbes" for life sciences companies. Ginkgo edits cells' DNA to get them to perform a particular task, from fighting disease to mimicking another material. 
The funding: This latest funding round brings Ginkgo's evaluation to $4 billion. One of its current projects involves innovating a more efficient way to harvest CBD. It's also examining genomes on the hunt for new types of antibiotics.