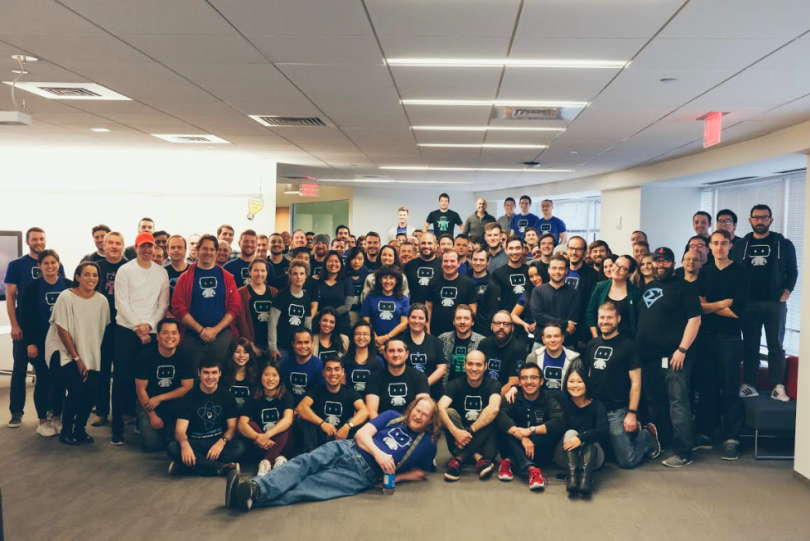 DataRobot is on the move.
The Boston-based enterprise AI company has hit triple-digit revenue growth each year since its launch in 2015 and added one-third of the Fortune 50 to its customer roster. 
In June, it announced its acquisition of machine learning company ParallelM, and, with a fresh $206 million in Series E funding this week, DataRobot appears to be gearing up for more big swings.
DataRobot is a software platform that helps companies build, deploy and monitor artificial intelligence and machine learning models aimed at boosting revenue or cutting costs. For example, the Philadelphia 76ers used DataRobot's automated machine learning to collect information on season ticket holders and focus their sales outreach on the highest-risk subscribers.
Customers can write their own models on DataRobot or choose from a library of hundreds of open source machine learning algorithms. Ideally, the platform is simple enough that users don't have to be trained data scientists to leverage its tools. 
In addition to making or hosting AI models on it software, DataRobot helps customers use the models effectively. Often, companies invest in AI projects that fail to add value, executive vice president of business development Seann Gardiner told Built In. 
"I think with the combination of having the platform and the team to work with customers, almost to be their pit crew for AI, we can make customers wildly successful," he said. "These customers can waste a lot of time. There's a lot of noise in the market around AI. Everybody's an AI company."
The ParallelM acquisition fits nicely into DataRobot's focus on successful implementation. ParallelM's technology makes it easier to get machine learning models to the production stage by providing a central hub for data scientists and IT professionals to communicate. In other words, no matter what platform the model lived on originally, DataRobot lets its creators and its implementers deploy and manage the model in real time.
The company tripled its headcount this past year, largely due to two acquisitions, and plans to double it again in the next year as it fills 500 open positions. Its primary focus is building out its teams in international markets like Germany, Brazil, Australia, Canada and Singapore. However, it will likely do some hiring in Boston, Gardiner said, where it recently unveiled a new headquarters at 225 Franklin Street downtown. 
"For us, Boston is home," Gardiner said. "We're going to continue putting our foot on the gas and hiring lots of great talent in the area."
The company's total funding is $431 million, and its list of Series E investors is robust. Sapphire Ventures led the round. Tiger Global Management, World Innovation Lab, Alliance Bernstein PCI, EDBI, DFJ Growth, Geodesic Capital, Intel Capital, Sands Capital, NEA and Meritech also participated.