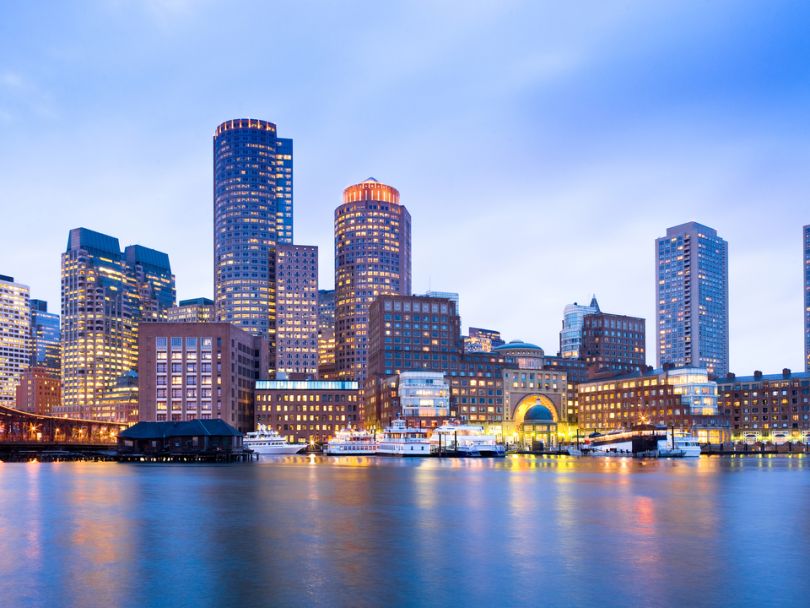 While Boston's tech community may be built on a strong foundation of healthtech and robotics firms, this month's biggest fundings illustrate how the city is evolving into a leader in a range of other industries. Before you take off for your summer vacation, take a moment to check out the range of companies that raised Boston's biggest funding rounds in June. 
#5, $11M, June 13
What they do: Founded in 2001, Rewalk Robotics builds tools that help individuals with lower-body disabilities. The company creates tools both for mobility and rehabilitation of the lower body related to issues like strokes and spinal cord injuries. To date, the firm has raised more than $72 million in funding. 
The funding: On June 13, Rewalk Robotics announced it had raised $11 million in post-IPO equity. According to reports, the funds were raised in order to fuel further development of its ReStore Exo-Suit. A portion of the funds will also go towards covering third-party payor coverage for its devices. The company also raised another round of post-IPO equity, worth $4.3 million, in April. Rewalk Robotics went public in 2014.
#4, $11M, June 11
What they do: Edgewise Networks was founded in 2016 on the idea that cyberthreats can strike at any time, and that security software must therefore remain ever-vigilant. Thus, Edgewise Networks was built to scan and verify every element of the software that attempts to access a company's network using unique serial numbers. This pipeline also allows companies to moderate or restrict how and when specific software can access their cloud networks. 
The funding: On June 11, Edgewise Networks announced it had closed its Series A round for $11 million. .406 Ventures and Accomplice led the funding, with additional participation coming from Pillar. The company said it plans to use the capital to at least double its current headcount of 35 employees.
#3, $11.5M, June 10
What they do: Alyce is building a new approach to corporate gifting and company swag. The company offers tools that help users, who are often salespeople, strengthen their client relationships through curated gifts. Alyce's platform uses AI to help identify a client's interests and recommend a range of ideal conversation-starting gifts. 
The funding: On June 10, Alyce announced it had closed its $11.5 million Series A funding. According to the company, the majority of this funding will be used to fuel internal growth. Specifically, the company is looking to hire as many as 50 people in its Boston office, in addition to 50 internationally based hires. 
#2, $13M, June 26
What they do: Founded in 2015, GreatHorn builds enterprise-grade software for companies looking to protect themselves against the range of threats lurking in your email inbox. GreatHorn claims to be one of the only tools capable of reckoning with phishing, spam and more before, during and after the threat is active. 
The funding: On June 26, GreatHorn announced it had closed its Series B round to the tune of $13 million. RRE Ventures and .406 Ventures co-led the funding, with participation also coming from existing investors Techstars Ventures, Uncork Capital and V1.VC. The company said it plans to use the new capital to continue building out its technological capabilities, and providing individualized customer service to its growing clientele. 
#1, $60M, June 19
What they do: It seems these days everyone is bringing their companies to the blockchain — and Algorand is one of the teams that helps them do it. Founded by MIT professor Silvio Micali, Algorand builds blockchain-based tools that help with issues like scalability and security in the decentralized world. 
The funding: On June 19, news broke that Algorand had secured $60 million in new funding. The company raised its capital in the form of an initial coin offering conducted through CoinList, with 25 million tokens selling at a rate of $2.40 a pop. The funding sits atop $62 million in venture capital raised from the likes of Union Square Ventures, among others. Algorand's ICO marks a growing industry trend of traditionally funded tech companies establishing a cryptocurrency via an ICO (Facebook just did it last week).