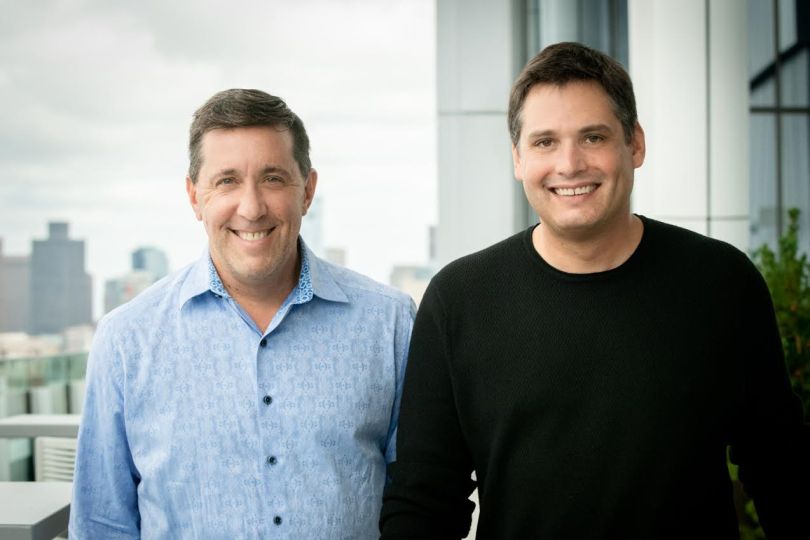 It's been a big day for Algorand, a provider of blockchain and cryptocurrency solutions for businesses, which just announced that it has closed a $62 million round of funding and added senior executive hires from Fuze and LogMeIn.
The company will use the funding to scale its Boston-based team.
Steve Kokinos, co-founder at Fuze, and W. Sean Ford, co-founder of uPromise and former CMO of LogMeIn, are joining Algorand as CEO and COO, respectively.
Algorand is a company uniquely approaching the blockchain and cryptocurrency space."
The funding, combined with the key exec hires, will help launch the blockchain-for-businesses tool designed by Silvio Micali — an MIT professor and Turing Award winner.
"We have been developing Algorand as a technology for several years with the ultimate goal of creating a business-ready protocol for a truly global and decentralized economy," said founder Silvio Micali in a statement. "Our team of scientists is comprised of some of the most accomplished minds in cryptography, theory and finance, and we are very excited to add the proven business acumen we need to help bring our protocol to market."
Headquartered in Boston, Algorand offers a blockchain platform that delivers decentralization, scalability and security to businesses looking to operate globally in the emerging decentralized economy.
Algorand told Built In Boston the funding will be used primarily to help launch the Algorand platform early next year, and to support continued development of the company roadmap. It will also be used to scale technical and go-to-market teams, and to accelerate global community participation with developers.
"Algorand is a company uniquely approaching the blockchain and cryptocurrency space from both a technology and business perspective," said Jamie Goldstein, founding partner at Pillar Venture Capital, in a statement. "Silvio Micali is an award-winning cryptographer, and the technology he and his team have developed has the potential to transform industries."
A formidable technologist in his own right, Micali has brought on some impressive help in launching Algorand: Kokinos and Ford have a combined 40 years of technology experience at major, disruptive companies. Kokinos is a serial entrepreneur who has founded and grown three successful companies, including Fuze, BladeLogic and WebYes, while Ford has led go-to-market initiatives at uPromise, Oracle and LogMeIn.
Currently, Algorand employs 30 people in Boston, and will continue to invest in its technical, research and engineering teams this year.