Ah, perks. To you, it may mean endless supplies of cold brew coffee and a rooftop deck. To someone else, it could be unlimited vacation or great healthcare coverage. Whatever the case, we're all pretty curious about what perks and benefits companies offer when we're on the job hunt. That's why we asked employees from three local tech companies to spill the details on their employer's coolest perks.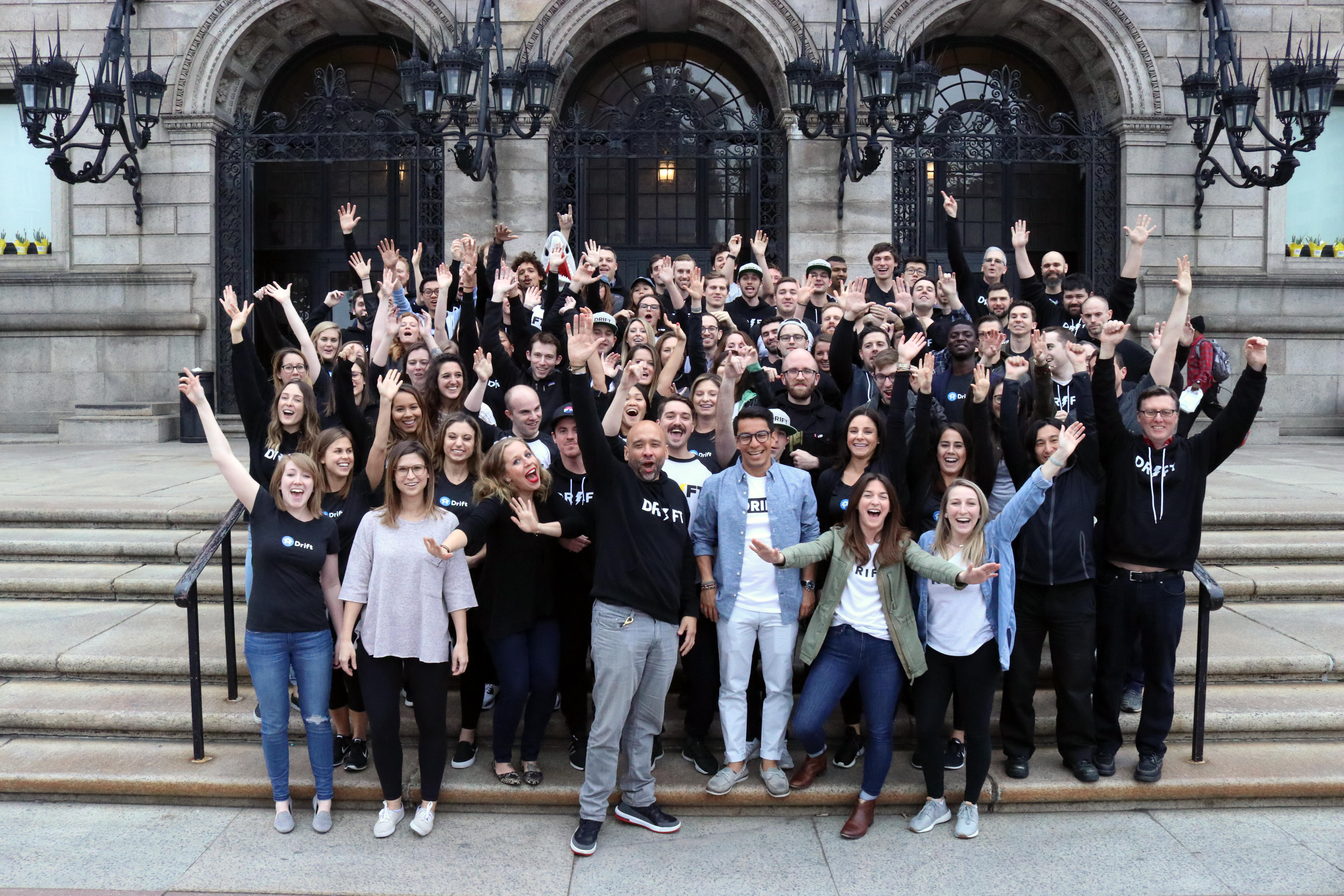 Communication platform Drift has a bevy of enviable perks, including 401(k) matching and free lunch five days per week. Team Experience Manager Diana Preziosi weighs in on the day-to-day perks that really keep team morale high.
What is your favorite perk or benefit your company offers?
We have a light and bright office, which really support constant energy throughout the day. But my favorite perk of all time is the Drift Book Club. We basically let all of our employees order from a huge list of books for free. They can order a hard copy or Kindle version and have it delivered right to their desks. We love it. It's free learning for our teams. I have gotten to read many books, but one of my tops was "Powerful" by Patty McCord. It is a quick and to-the-point book on all of her best tidbits of learning.
We also have books in conference rooms and our main lobby for guests and interviewees to grab when they are visiting, or to take home. We want everyone to be learning and have a great experience while they are here.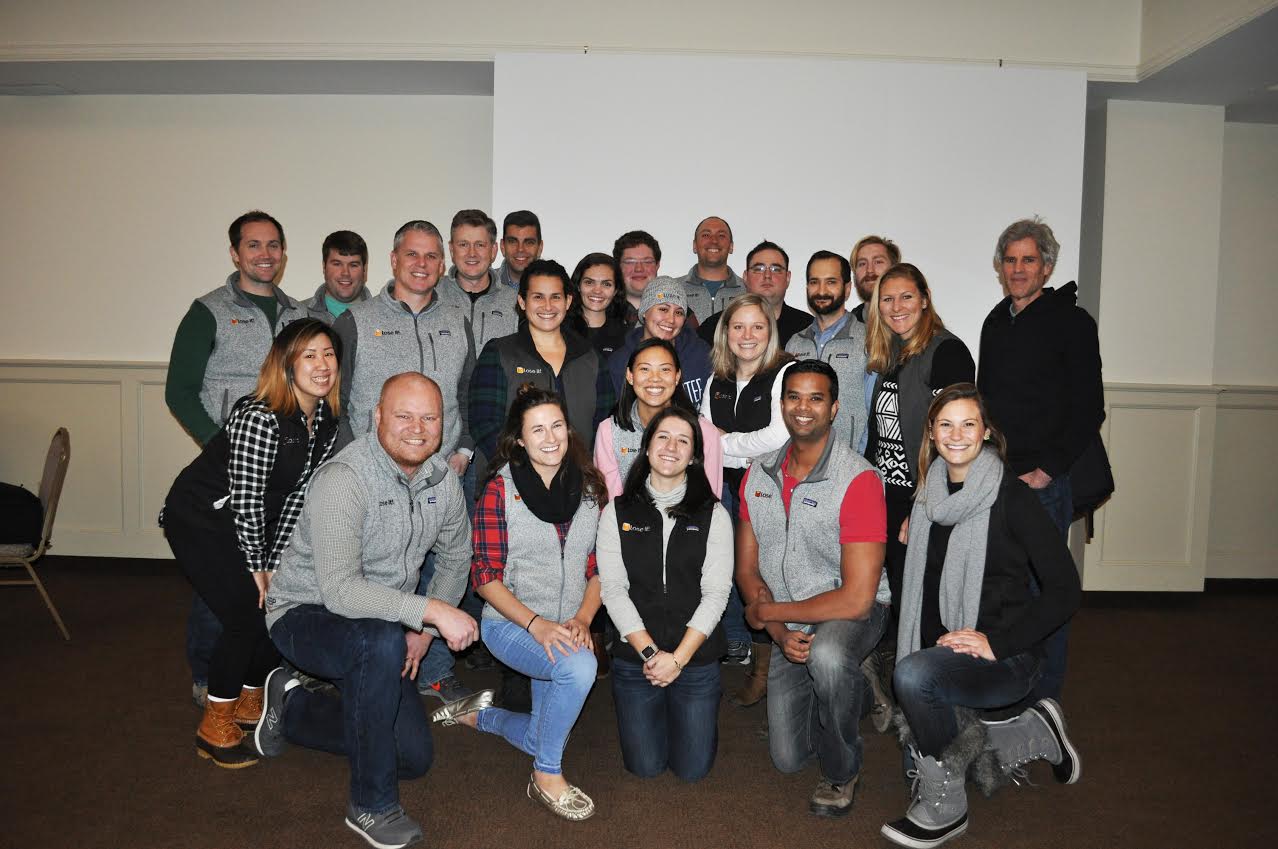 At Lose It, an app-based weight loss program, there are (unsurprisingly) quite a few perks centered around health and wellness: think health insurance, gym membership reimbursement and lots of fresh fruit around the office. Three employees shared some of their other favorite benefits.
What is your favorite perk or benefit your company offers?
Pete Wierzbinski, software engineer: My favorite perk has to be fully-paid health care. And it's not just fully-paid, it's a top flight plan. Knowing that I'm getting the best possible healthcare for my family, and that it's not even a monthly expense, is huge.
Andrea Whitley, marketing manager: The overwhelming sentiment at Lose It! is thoughtfulness: the leadership here makes sure each perk contributes to our day, helping us be happier and more efficient. From a custom desk setup, to our favorite drinks and snacks, to frequent outings that bring our people closer together, it makes the office feel more like a home and the team feel more like family.
Sarah Molhan, product manager: We have Blue Bottle Coffee at the office, and I just expensed October's train pass, gym membership, and had $1 taken out of my paycheck for health and dental insurance. I took off Friday last minute without concern because I was in good shape at work and we have unlimited vacation days. When grocery shopping, I don't have to think about what healthy snacks to bring to work because we always have a drawer of healthy and tasty snacks, plus a bowl of fresh fruit.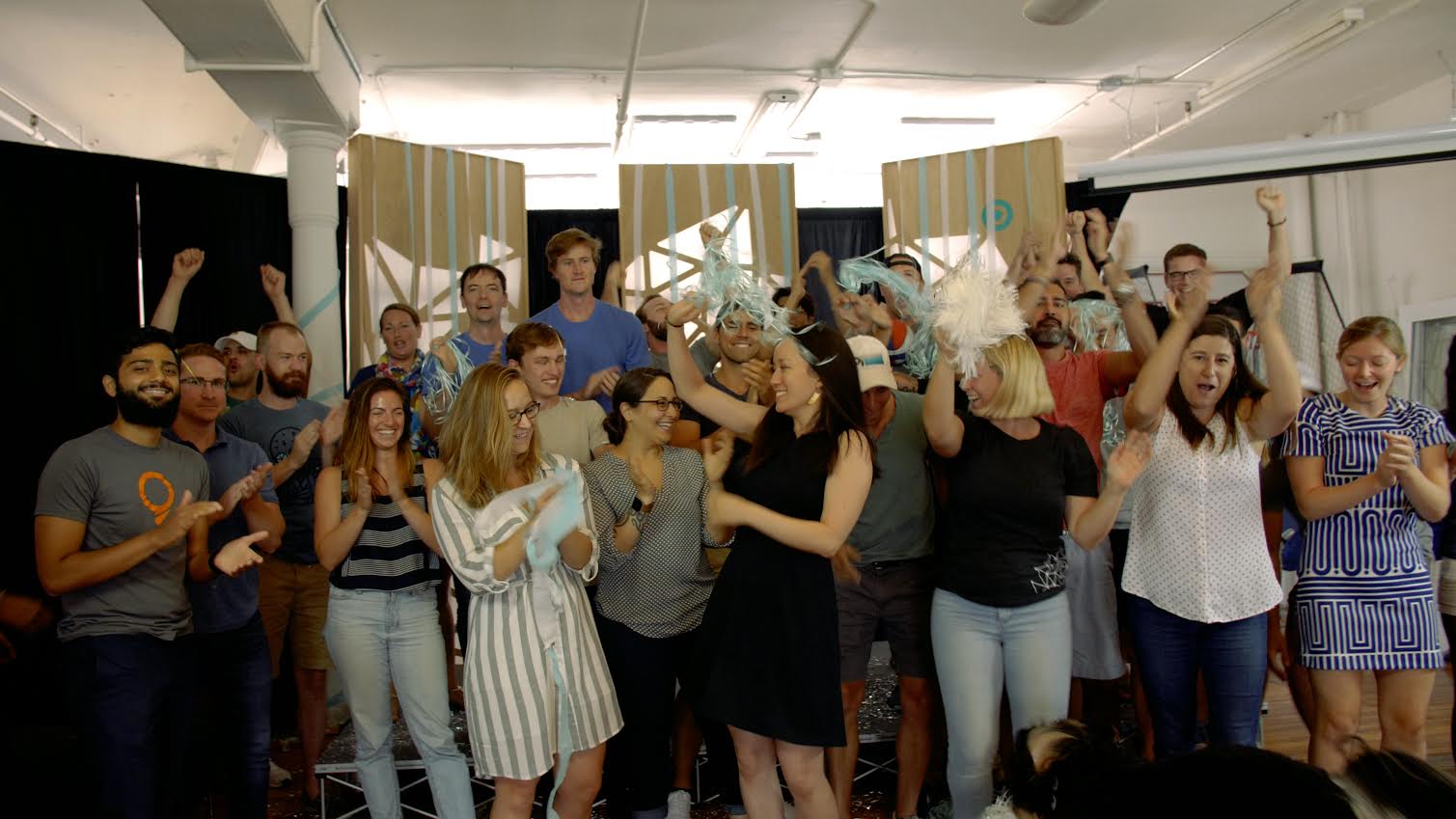 At ProfitWell, a business intelligence solution for subscription companies, benefits like unlimited vacation and performance bonuses are the norm. Lillian Bacher, pricing strategist, shares the other perks she loves.
 What is your favorite perk or benefit your company offers?
For me, it's the work-from-home and vacation flexibility. I don't live near my close family, so the occasional long weekend trip where I can work from Florida or upstate New York and see relatives at the same time is so lovely. It's great to not have to count vacation days in order to make it work or get explicit approvals — what's important is that the work has to get done; it doesn't necessarily matter from where. Also, the pre-tax vehicles, including commuter benefits and 401(k), are great.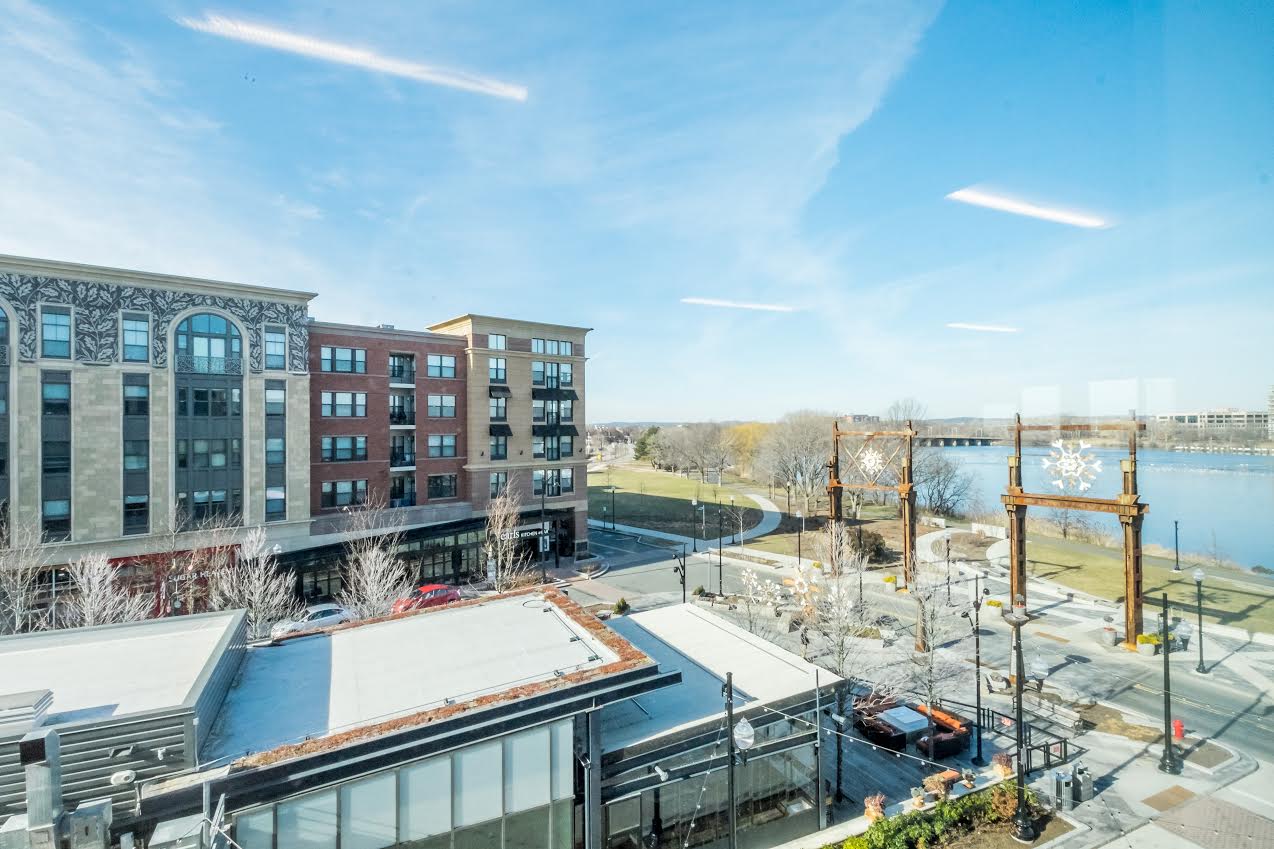 MedTouch, an online strategy and technology partner for the top brands in healthcare, puts a premium on top-notch perks, including celebrating employees during appreciation week. Workers get free food, gifts and plenty of team bonding. For Julie Nugent, account director, the best perk of all is the company's stellar location. 
What is your favorite perk or benefit your company offers?
It's hard to choose one. Right now, my favorite benefit is our location. MedTouch can be found right in the heart of Assembly Row, with an amazing view of the Mystic River. It is so convenient to be able to stop and pick up last-minute groceries for dinner, meet a friend after work for dinner and grab drinks, or do some shopping prior to making my way home for the evening.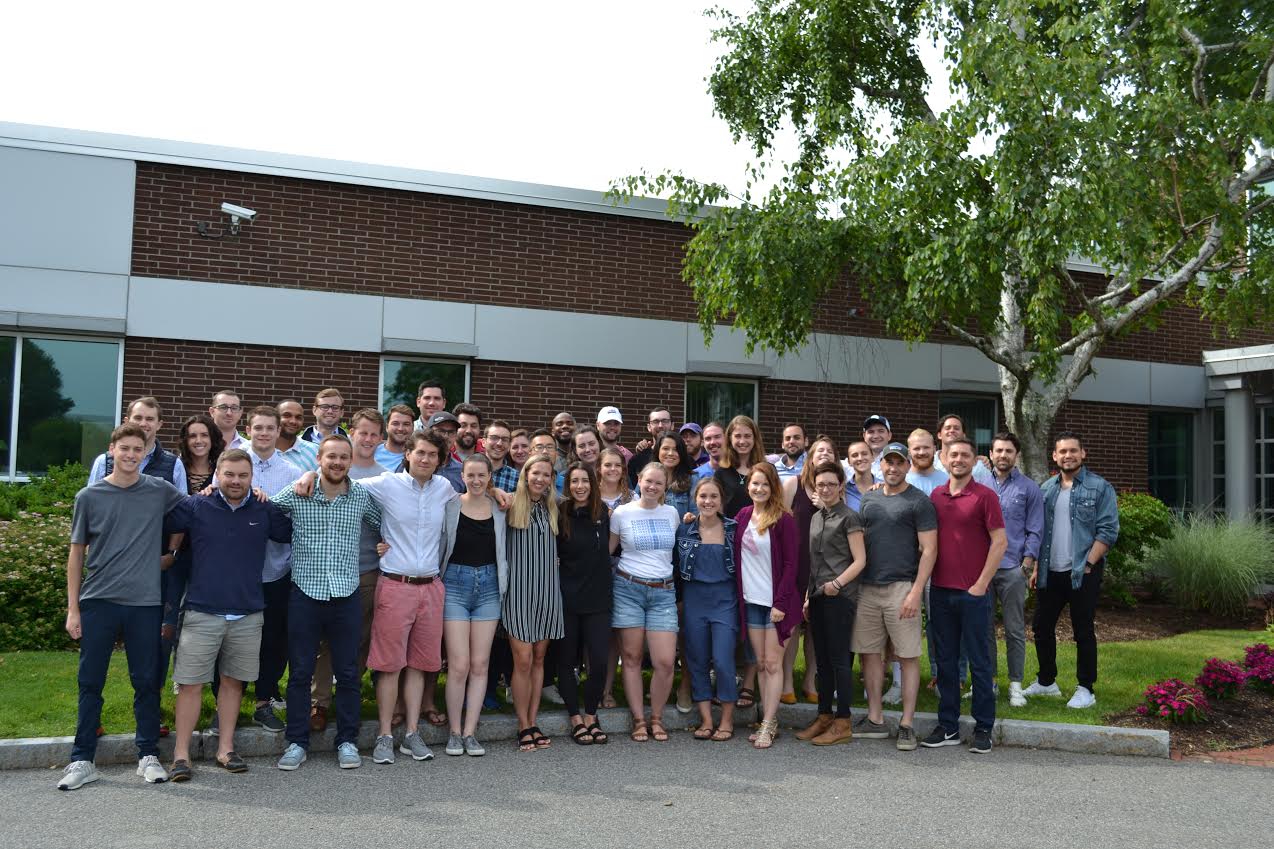 Reservation platform FareHarbor has plenty of top-notch benefits, like generous parental leave and flexible work schedules. Jeff Landry, senior account executive, shares the less tangible perk he considers unique to FareHarbor.
What is your favorite perk or benefit your company offers?
Founded in Hawaii, one of FareHarbor's mantras is "Ohana," which means family. This is at the core of what we do, and my favorite perk about working at FareHarbor.
When many people think of sales jobs, the first thing that comes to mind is fighting over leads, people focusing on themselves or having to fit into a specific box that management has molded. At FareHarbor, every single employee — at every level — is willing to stop and take time to help you solve issues, develop pitches and improve your workflow. We are not restricted to a specific metric or tactic, but are given the ability to approach our work creatively.
My fondest memories at FareHarbor have been when groups of colleagues stay after hours to hang out, have a drink, talk about our footprint in the industry and how we will continue to shape it moving forward.