Few cities take advantage of summer quite like Boston.
After a lengthy winter spent huddled by the radiator, city dwellers flock to rooftop bars, the Esplanade and the Boston Common to soak up some much-needed sun. It's no surprise that many employees yearn to escape their office confines — and lucky for them, many local tech companies give their teams seasonal perks that help make summers in Boston even better.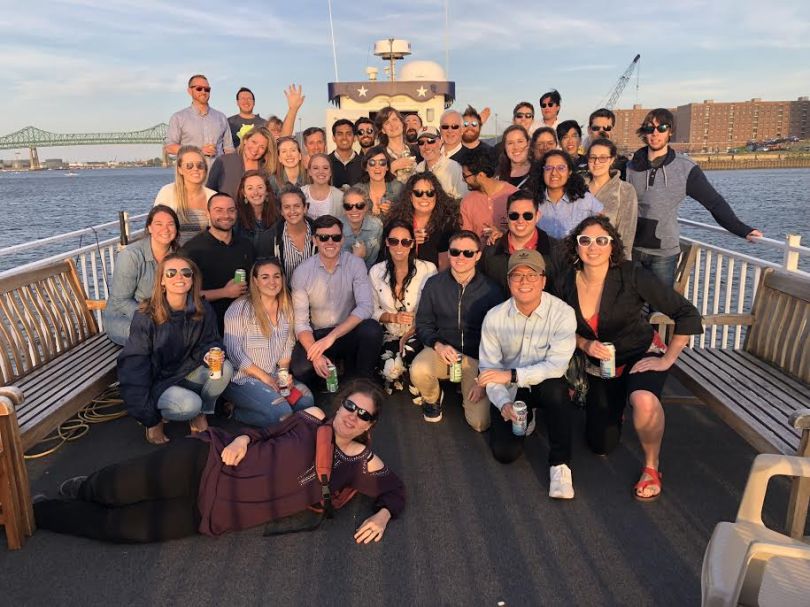 What they do: Toast offers restaurants a technology platform that combines restaurant POS, front-of-house and back-of-house tools, as well as guest-facing technology with a suite of third-party apps.
Summer perks: "Summer is one of our favorite seasons, and we host a number of events across the country to celebrate the warm, sunny weather," said Natalie Audelo, employer brand manager at Toast. "In true Toast fashion, all of our summer events are both food- and community-centric. This year, our administrator of first impressions, Nina Oria, and our events coordinator, Camila Dias, organized over 45 events across the country for our remote employees. Our team in Detroit visited Detroit Artisan Farms and enjoyed dinner at a Toast customer; our team in Denver attended the Save the Ales Festival; and our team in San Francisco attended a bread-making class at Sour Flour. Toasters in HQ have been enjoying Watermelon Wednesdays and will be heading to Lawn on D in a few weeks to enjoy food, lawn games and live music performed by one of our very own employees."

What they do: Acquia's technology enables organizations like Intuit and Warner Music Group to use Drupal — an open source technology powering more than 2 million websites — to drive their digital experience.
Summer perks: "Boston gives us so many opportunities for informal team gatherings, from going to food trucks to seeing a baseball game at Fenway — from listening to music at Lawn on D to exploring the Back Bay," said Maureen Lawson, talent acquisition lead at Acquia. "Acquia has the good fortune of hosting a midsummer roof deck gathering this July for our Boston-based colleagues. Our offices at 53 State give us access to the 12th floor observation deck, where we'll enjoy brilliant views of Boston Harbor."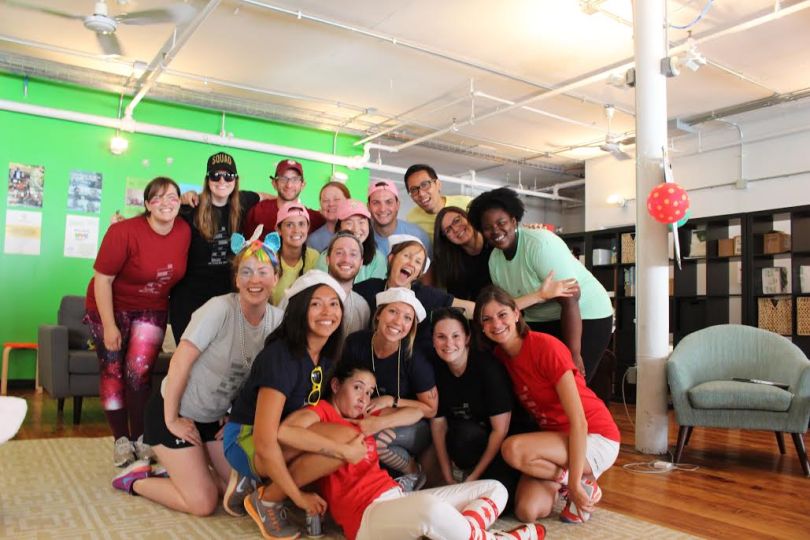 What they do: Panorama Education is an edtech startup that offers students and teachers surveys that assess their social skills, emotional development and family engagement.
Summer perks: "Our clients are schools and school districts, so we tend to follow the academic calendar when it comes to our busiest time of year: February through the end of May," said Danielle Farina, talent recruiter at Panorama Education. "To kick off our summers, blow off a bunch of steam and look forward to the next school year, we throw an annual End of School Year Party. Many years ago, when our team was small, we packed up a picnic and spent the afternoon at the Boston Common. Now that we're over 100 people, we use our office space to host this shindig. This year was our biggest and best year yet, because we had just moved into our beautiful, new and spacious office and had a ton of room to move and celebrate. Two other staples we look forward to each summer are a pig roast hosted by longtime Sales Director Kevin Hayden, and our famous Decathlon."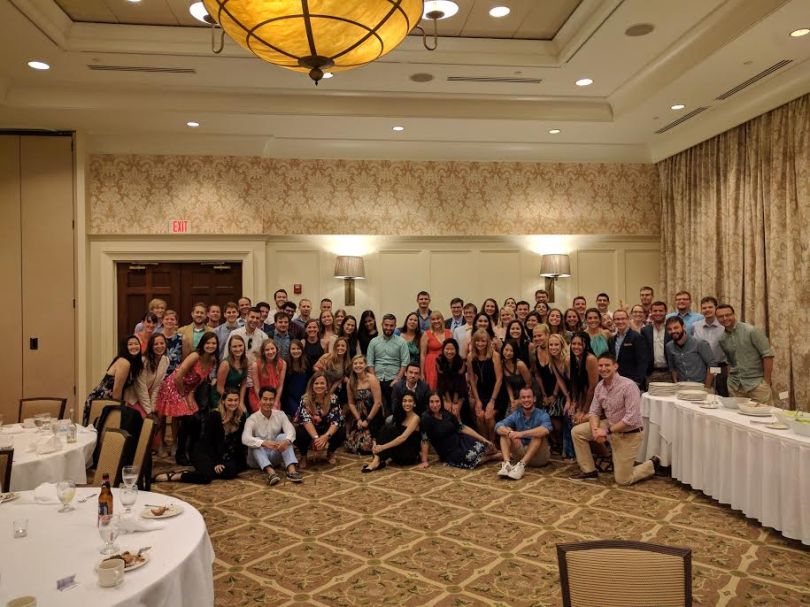 What they do: BookBub sends personalized deals on books and e-books directly to a user's inbox. The free service allows readers to discover new titles, all while helping authors and publishers expand readership and drive sales.
Summer perks: "Every summer, the BookBub team takes a few days off to relax at a company-wide retreat," said Charlotte How, people ops at BookBub. "Last year, all 80-something of us took a road trip to Cape Cod, where we lounged on the beach, tasted wild grapes on bike trails, held a giant sandcastle competition and bonfire and ate to our hearts' content. It's always a fun way to spend quality time with longtime colleagues — and also to get to know newer members of the team."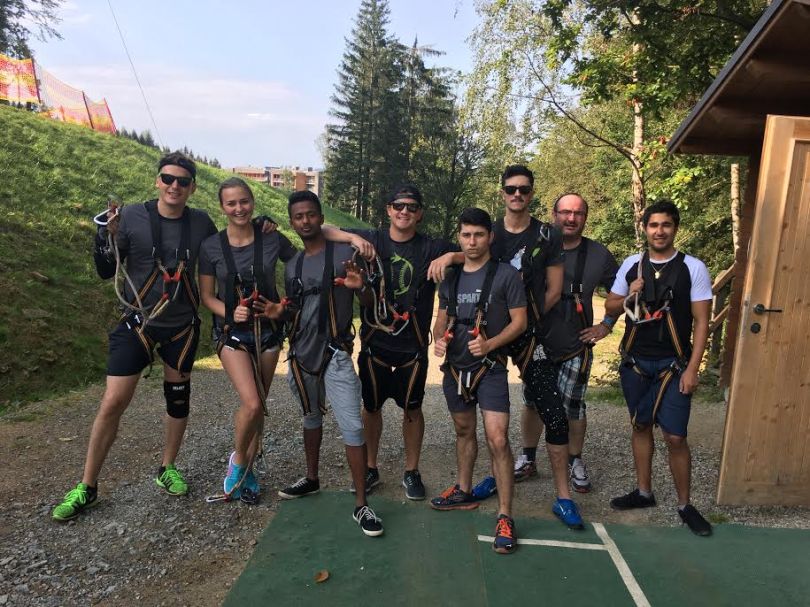 What they do: Rogue Wave helps thousands of global enterprise customers tackle complex issues in building, connecting and securing applications. Their platforms, tools and support have been used across financial services, technology, healthcare, government, entertainment, and manufacturing to deliver value and reduce risk.
Summer perks: "Our Boston team makes a day of it at one of the Boston Harbor Islands; and it's not complete without a clambake and lobster-eating situation.   In Ottawa Canada, they kick it off with a team boat cruise, but life is better with flip flop Fridays and BBQs before long summer weekends." said Amber Sawhill, Global Talent Leader at Rogue Wave. "Our corporate headquarters based in Louisville, CO. celebrate summer in the Rocky Mountains with crazy shirt Fridays and streaming tunes all day.  It would not be complete without our monthly BBQ featuring our CEO as the grill master and a very competitive cornhole tournament. In our Estonia office, they love to throw a big outdoor party, while our Prague team (featured in the photo) does a big trip to an extreme amusement park."