In Boston, engineering jobs are plentiful, but finding the right fit can be difficult for talented job seekers. Whether they're looking for opportunities for career development or the chance to work on a super cool product, all engineers have a different image of what the "perfect" job entails. Lucky for them, Boston tech companies offer a little something for everyone.
We spoke with local engineers about why they chose their current role, and what makes them most excited to go to work every day.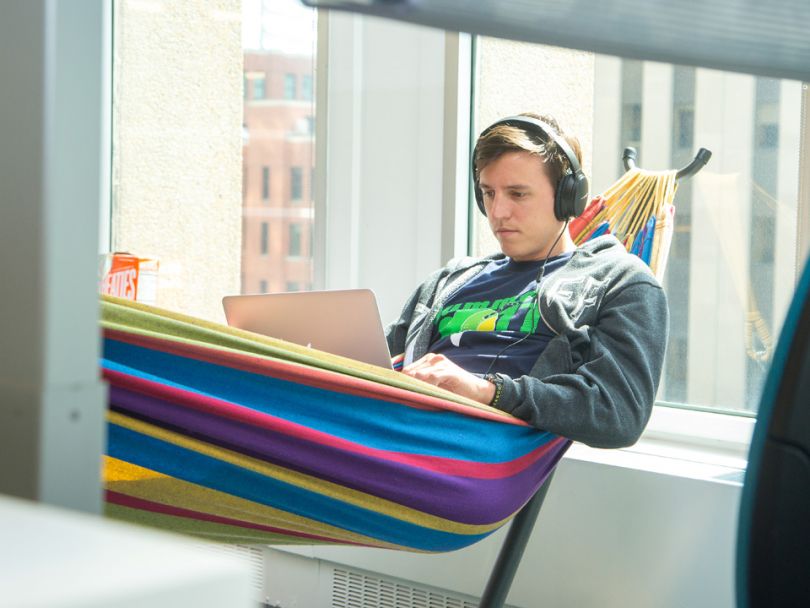 Ning Shi, director of engineering, as well as software engineers Daniel Kezerashvili and Rachelle Mariano, share why they love working at marketing tech startup Klaviyo.
What initially attracted you to Klaviyo?
Shi: I felt that the people at Klaviyo were friendly and talented, and Klaviyo is also building a very interesting SaaS platform for e-commerce. There are a lot of challenges ingesting hundreds of millions of events every day and providing deep analytics on hundreds of terabytes of data. This work aligned with my experience in building data-intensive applications and database internals.
What makes your team's culture unique?
Kezerashvili: We have a strong culture of ownership at Klaviyo; a "you build it, you own it" mentality. Teams are empowered to make technical decisions and innovate. I've also found this helps teams move faster. It's a balance, and I think Klaviyo strikes it well.
Mariano: There's a strong emphasis on communication and learning across teams and levels. Engineers regularly interact with sales and support to learn how our users interact with Klaviyo, and weekly company meetings provide insights from all other areas: marketing, finance, etc. Our leadership team is extremely accessible and loves sharing their knowledge. Our CEO, Andrew, often brainstorms with us, helps us jumpstart projects, and answers questions about the platform.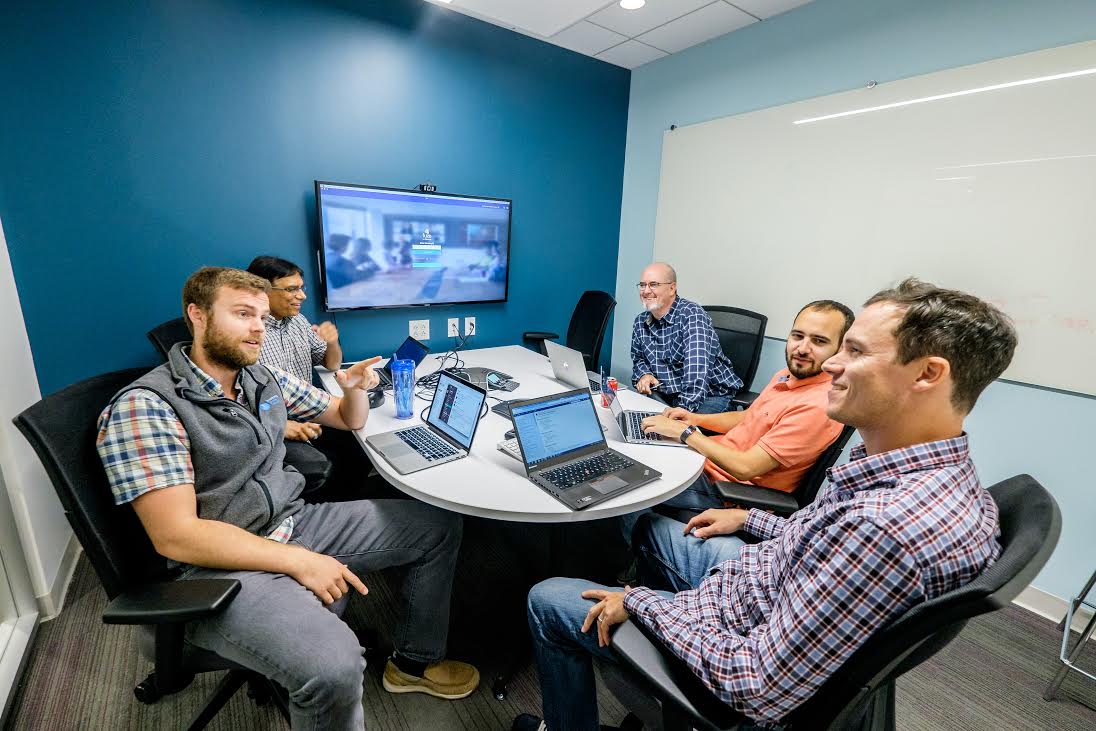 Architect Jeff Larimer and Andrew Roberts, senior software engineer, share what makes working at global communications platform Fuze unique.
What makes your team's culture unique?
Larimer: For the most part we've had a lot of autonomy in terms of defining our own development processes. We're minimalists in that regard, an approach which could have presented some challenges for organizations more rooted in traditional methodologies. But we've been able to establish a great rapport with product management and the result has been a relatively high release cadence and aggressive product roadmap.
Roberts: Jack Walter, our manager, places immense trust and responsibility in each of us. He does a great job of outlining goals for the data platform, and freeing us up to tackle those goals. On a personal level, the team is composed of hobby-oriented people. We all lead busy lives outside of work, so we work hard to get everything done during the regular work week and keep issues from cropping up after hours.
What challenges are you tackling right now?
Roberts: We're adding more aggregates and data types to our streaming data platform, and it's not always easy to make sure we can deliver that data perfectly. No one wants to wait seconds for a website to load, so we've got to find ways to ensure that even complex queries are answered quickly.
What makes these challenges exciting?
Larimer: The "real-time" nature of our platform has presented a large number of interesting problems to solve in terms of system architecture, data modeling and deployment. As such, the best part of the work is the collaborative nature of the approach we take to developing and supporting the system, where every person on the team contributes strongly to its growth in a given set of areas that are ultimately tightly integrated.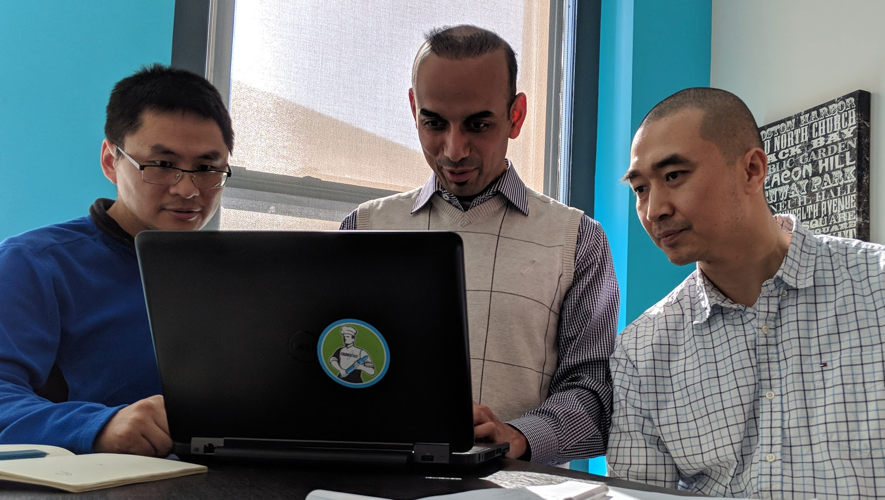 CrunchTime Software Architects Haixi Liu, Vinay Singh, and Stanley Zhang share what first made them want to work at the restaurant management platform — and why they stayed.
What initially attracted you to CrunchTime?
Liu: Growth potential and location. When I joined CrunchTime in early 2013, it appeared to be a steadily-growing small company with a great outlook. I was impressed by the fact that CrunchTime had continued to grow its business, and I am excited to witness — and proud to have contributed — to the explosive growth of CrunchTime since 2013.
What makes your team's culture unique?
Zhang: We're a very focused, self-motivated and mutually supportive group.
What challenges are you tackling right now?
Singh: We had been dealing with scalability and now our product is stable under heavy loads. Currently, the team is building the next generation API's for our customers to transact with our application.
What makes these challenges exciting?
Singh: Because no two customers are the same, they do not have the exact same requirements, so it is interesting to see how they use our product. It is fun to build a product in the changing landscape of the hospitality industry and to help customers achieve their goals. (As a side note: Not only do we have an awesome team but we have some kick-ass ping-pong players who keep the adrenaline rush flowing in the ping-pong room when you need a break from writing code.)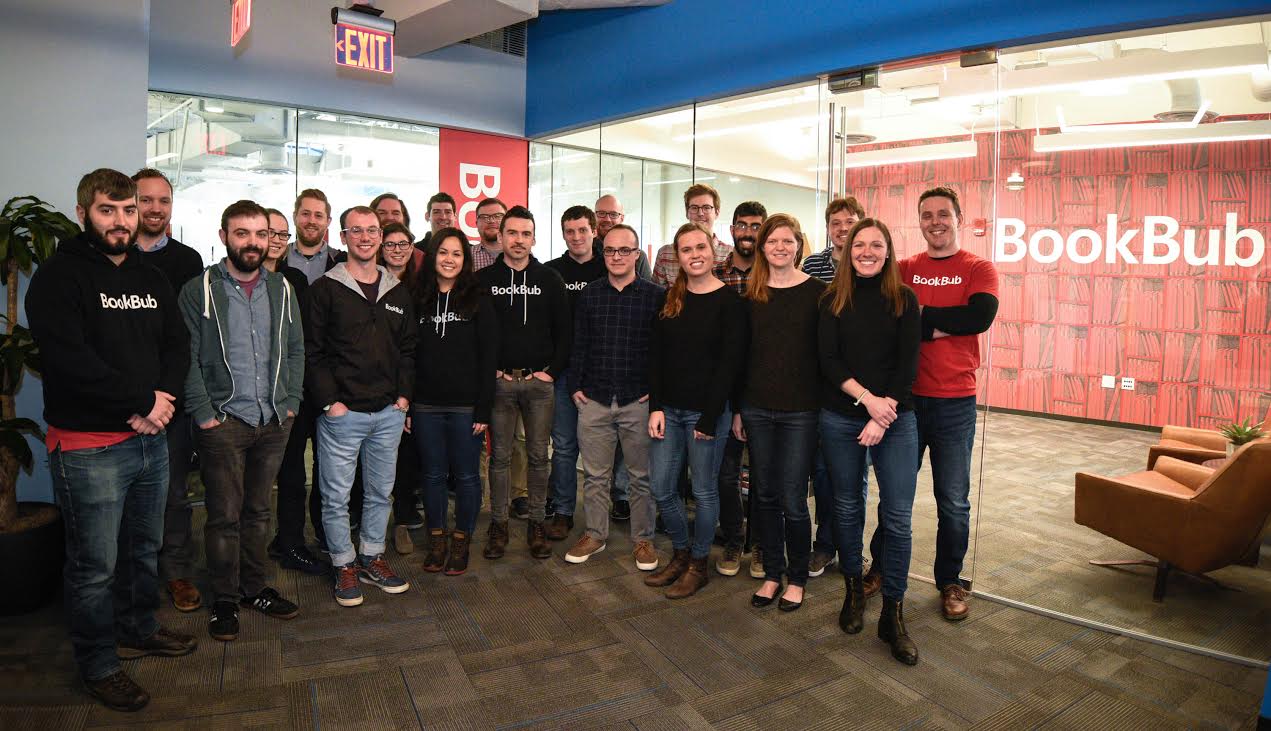 Lisa Plesko and Aaron Gunderson, two of BookBub's software engineers, share why they chose to work at the growing tech company, which helps readers discover new books and authors.
What initially attracted you to BookBub?
Gunderson: I was interested in BookBub because it was a company combining two of my lifelong interests, technology and reading. I've been a voracious reader since I was young and was excited about building tools, and a platform to share and discover books.
Plesko: BookBub struck me as an incredibly smart and data-driven team. While the core deals product fills a huge need in the publishing industry for both authors and readers, the company is constantly evolving to tackle ambitious goals in a variety of new directions.
What makes your team's culture unique?
Gunderson: BookBub has a strong engineering culture with lots of interesting initiatives and projects happening and the ability to choose what you work on. Employee growth is a big focus and BookBub engineers are constantly taking on new challenges and learning new things.
Plesko: As an engineer, I'm not just building a product, but I'm included in decisions at a level where I can give meaningful input and help influence the direction of our product. I have a strong sense of ownership and investment to see us reach our goals, and it's exciting to know that I can help steer that direction.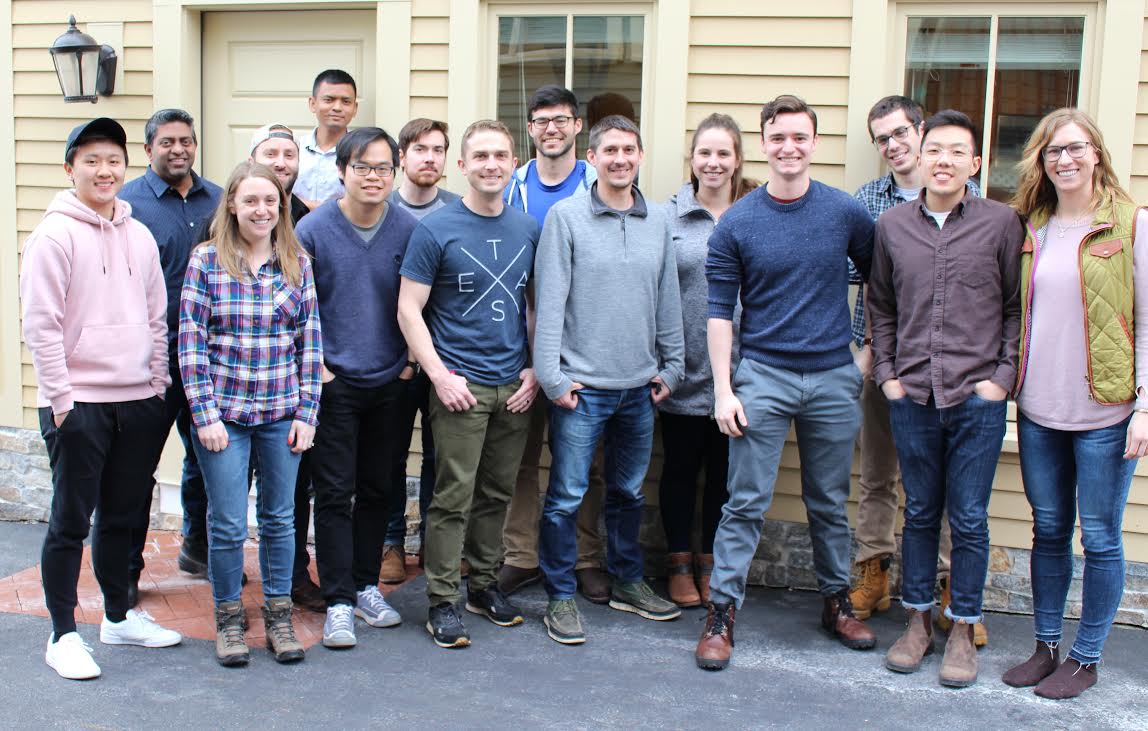 Jeremy Aronson, data science product engineer, and Brad Hemmi, platform engineer describe the cool projects they're working on at travel tech startup PlacePass.
What makes your team's culture unique?
Aronson: Every day I get to interact with an extraordinarily wide range of people. I joke around with our CTO and give guidance to college students in their first internship. A few days ago, during the blizzard, I found myself 'trapped' in the office with just Ethan (our fearless CEO) to keep me company. I won a bet (actually two) and he bought me lunch. It's a luxury to work closely and learn from such a talented group.
Hemmi: Our inherent attitude toward helping one another really stands out for me. It's important to promote a culture that allows team members to ask for help without feeling burdensome.
What challenges are you tackling right now?
Aronson: I'm currently working to build a dynamic recommendation system to help our customers find the most relevant products. Writing algorithms that are effective in both data dense and sparse environments isn't easy but it sure is fun.
What makes these challenges exciting?
Hemmi: There is an endless sea of information on how to tackle these issues, but you have to find what works best for your team. We do our best to leverage the knowledge of those who have come before us in an effort to avoid repeating their mistakes.