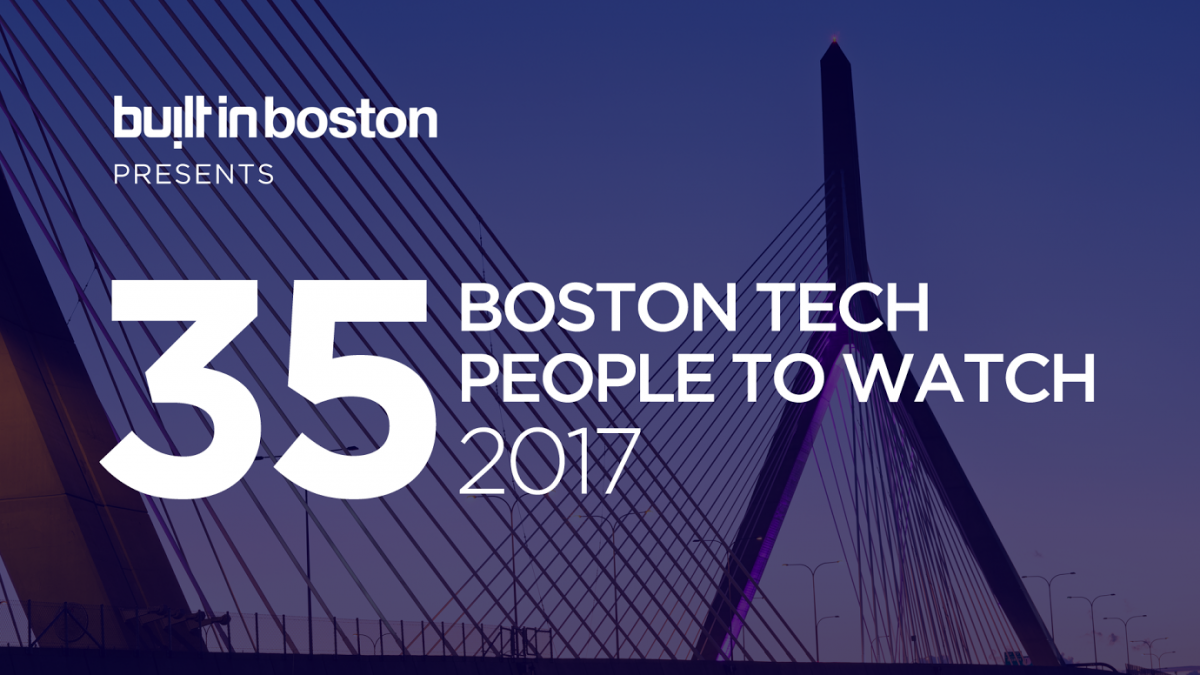 A city known for its unique blend of academia and scrappiness, Boston tends to attract an ambitious and talented group of people who hope to find success while making a difference in their field.
But who are the people behind Boston's blossoming tech scene? We've carefully selected 35 individuals changing the face of Boston tech as we know it.
If there's one thing Jeremy Achin knows, it's that data science is the future. A data scientist turned entrepreneur at the forefront of Boston startup DataRobot, Achin has built a company that provides a predictive analytics platform to rapidly build and deploy predictive models for clients. Prior to DataRobot, which pulled in a whopping $54 million Series C round in March 2017, Achin was Director of Research and Modeling at Travelers Insurance where he built predictive models for pricing, retention, customer behavior and much more.
Buytaert is the founder of Drupal, an open source platform for building websites and digital experiences used by two percent of the world's websites. Buytaert is also the founder and CEO of Acquia, a venture-backed startup that provides the technology platform helping many large companies build and operate their digital experiences through Drupal.
Div launched Cybereason in 2012 with the vision of bringing his cybersecurity expertise to the enterprise world and helping organizations fight hard to detect cyberattacks. Before launching Cybereason, Div was a member of Unit 8200, the famed Israeli intelligence group responsible for collecting signal intelligence and decrypting codes, much like the United States' National Security Agency (NSA). In May 2016, Israel's leading financial newspaper ranked Cybereason as the fastest-growing security company.
Former HubSpotter Mike Volpe joined Cybereason to lead its marketing efforts in September 2016. Prior to Cybereason, Volpe spent eight years as HubSpot's CMO, helping grow the company's revenue from $0 to over $100 million and creating the iconic INBOUND conference that now sees more than 10,000 attendees.
Elysee co-created BeautyLynk so beauty professionals could be more mobile. Her company's online beauty-booking platform pairs users with pro hair stylists and makeup artists to prepare clients for a big night out. The company started in Boston and Providence, Rhode Island, and has plans to expand to Atlanta, Washington, D.C. and New York City. It's also experimenting with manicures, pedicures and other beauty services that can be easily done at home.
Before launching travel concierge app Lola, Paul English was better known for Kayak, the travel search site he cofounded in 2004. Lola, which connects users with a personal travel service through a smartphone app, raised $25 million in February 2017 to keep building out its service.
Fagnan is one of the most prolific venture capital backers in Boston tech, and the founder of VC firm Accomplice. Fagnan has invested in companies like DraftKings and Veracode, and launched Technology Underwriting Greater Good (TUGG) as a fundraiser for local nonprofits in 2006.
Brian Halligan is the co-founder and CEO of HubSpot, a modern inbound software system that enables companies to transform the way they market and sell to match the way humans actually shop and buy. Prior to HubSpot, Brian was a venture partner at Longworth Ventures and VP of sales at Groove Networks, which was acquired by Microsoft. Halligan is also a senior lecturer at MIT Sloan School of Management and the co-author of two books on marketing.
Dharmesh Shah is the Co-founder and CTO of HubSpot. Prior to that, Shah was founder and CEO of Pyramid Digital Solutions, which was acquired by SunGard Data Systems in 2005. Shah is also the creator and author of OnStartups.com, a startup blog and community with more than 500,000 members, and he's an angel investor in over 60 startups.
Hein founded Pixability, a video marketing software company helping brands and agencies "get YouTube right," in 2008. Pixability does this by using big data and analytics to ensure that brands get their video ads in front of the right audience. Prior to Pixability, Hein co-founded SVOX, a Swiss-based speech technology company that was acquired by Nuance Communications (NUAN) for $125 million.
Mallett founded ezCater, a portal for ordering catering for corporate meetings nationwide, in 2007. Prior to that, Mallett co-founded and successfully sold InSite Marketing Technology. In January 2017, ezCater raised $35 million (for a total of $70 million in funding) to grow its online catering marketplace.
You can't talk travel tech without mentioning TripAdvisor. Kaufer co-founded TripAdvisor in 2000 with the mission to help travelers around the world plan and book the perfect trip. Since then, Needham-based TripAdvisor has grown into the largest travel site in the world, including 24 other travel media brands that operate in 48 markets worldwide. Kaufer has won a number of awards, like being inducted into the 2015 British Travel & Hospitality Hall of Fame.
Balter is a serial entrepreneur and occasional board member, investor and mentor. Currently, Balter is the CEO of Mylestone, a Boston startup that hopes to make your memories more accessible with the help of virtual assistants like Alexa. Prior to Mylestone, Balter led the Transactions Team at Pluralsight, an online learning company focused on professional technology training, which he joined via the acquisition of Smarterer, a skills assessment startup that Balter co-founded in 2010 and led as CEO. Smarterer was acquired in 2014 for $75 million.
Bussgang is an entrepreneur-turned-venture capitalist, author and senior lecturer at Harvard Business School. Prior to joining Flybridge Capital Partners in January 2003, Bussgang co-founded Upromise, a loyalty marketing and financial services firm that was acquired by Sallie Mae. At Flybridge, Bussgang has invested in companies like Jibo, Codecademy, SavingStar and BzzAgent, which was acquired by Tesco.
Serial entrepreneur Paula Long is currently the CEO of data management firm DataGravity, an early-stage startup that helps companies identify sensitive data and protect it from theft and abuse. Prior to DataGravity, she cofounded and led the EqualLogic, which helped modernize data storage before the company was acquired by Dell in 2007 for $1.4 billion.
Before launching marketing startup Crayon in 2014, Lopin co-founded M80 Labs and spent 2012-2014 building and launching a social commerce app that has seen more than 450,000 signups. Prior to M80 Labs, Lopin was the VP of Customer Success on the management team at HubSpot, where he helped scale the company over the next six years to over 8,000 customers and 400 employees.
Lum is a triple threat: entrepreneur, angel investor and startup advisor. She's currently the co-founder of Adelphic Mobile, a mobile advertising platform. Prior to Adelphic, Lum played major roles at Apple, Quattro Wireless and m-Qube, which exited for over $250 million. Lum is also an Entrepreneur In Residence at MIT.
A little over four years ago, second-generation pharmacist TJ Parker launched PillPack through MIT's Hacking Medicine. PillPack's online pharmacy hopes to prove that managing medications can actually be simple by sorting patients' medications and delivering them right to their door. Currently available in 49 states, PillPack has raised over $118 million in total funding from notable investors like Atlas Venture and Founder Collective.
Radoff's latest startup, Disruptor Beam, makes mobile games that are focused on immersive storytelling and based around major entertainment brands like "Game of Thrones" and "The Walking Dead." Prior to Disruptor Beam, the serial entrepreneur launched GamerDNA, a social media company that built products driven by real-time gamer behavior. GamerDNA merged with Live Gamer in 2011.
Rae is the Managing Director of Project 11, a firm that invests in early-stage startups. She's also Co-founder and Chairman of the Startup Institute, which offers programs for entrepreneurs to network and build the technical skills necessary to pursue a career they love. Prior to that, Rae was Managing Director of Techstars Boston, a global accelerator that provides promising startups with funding, mentors and office space.
Robins has changed the way fans engage with sports. Since launching in 2012, DraftKings has become one of the world's top daily fantasy sports platforms and announced plans to merge with its NYC competitor FanDuel this year.
Rowe is the creator of the Cambridge Innovation Center, which operates the largest facility in the world dedicated to housing startups. CIC has served over 3,000 startups, including Hubspot, Uber, Pandora, Square, Google/Android, Apple, Facebook and Amazon. Rowe has been named Ernst & Young's Entrepreneur of the Year.
In 2014, Ashley Reid launched Wellist, an online and mobile tool that helps hospitals and payers connect patients to support resources. From home cleaning to laundry services, Wellist helps people battling illnesses get the help they need so they can focus on getting better. Prior to Wellist, Reid was Strategy Director at Philips Healthcare, where she witnessed healthcare conditions around the world.
Sabet knows a good investment when he sees one — which explains why the venture capitalist was one of the earliest backers of Twitter, Trello, Runkeeper and Foursquare. He co-founded VC firm Spark Capital in 2005 and has since expanded the fund to New York City and San Francisco.
Shah co-founded Wayfair in 2002, growing the business into one of the largest online retailers of home furnishings in the U.S. Before founding Wayfair, Shah was CEO and co-founder of Simplify Mobile, an enterprise software company that was sold in 2001. Shah has been included in Fortune Magazine's 40 Under 40 and has won the Ernst and Young's Entrepreneur of the Year award.
Stata is one of the best-known investors for early-stage startups in the Boston area. She founded Boston Seed Capital back in 2010 when it was the only local VC fund focused on providing seed funding to startups. Today, the VC fund has invested in over 30 startups including DraftKings, Mylestone and FlyWire.
Under Corey Thomas's leadership, cybersecurity company Rapid7 saw a successful IPO in 2015, doubled its revenues and quadrupled its workforce to more than 800 during the same period. Thomas also has a seat on the Digital Economy Board of Advisors, extending his cybersecurity expertise to the federal government level.
Zacharia is the founder of Insurify, a virtual insurance agent for car insurance shopping. Prior to Insurify, Zacharia helped grow businesses in the U.S., Europe, the Middle East and Africa. She also has an MBA from MIT Sloan School of Management.
Goff is a reformed hedge fund manager-turned-entrepreneur. He launched Jobcase during the 2009 recession with the goal of serving American job seekers using big data. Today, Cambridge-based Jobcase targets the blue-collar workers left out of LinkedIn, helping them make professional connections and find their next job.
Cancel founded and sold four startups between 2000 and 2011, and started his fifth venture, Drift, in 2014. Drift is a sales communication platform that helps businesses generate more leads and close deals faster by using messaging. Prior to Drift, Cancel was the Chief Product Officer at HubSpot, which acquired his startup Performable in 2011.
Fulop is the founder and CEO of Desktop Metal, a company transforming how design and manufacturing teams 3D print with metal. Prior to founding DM, Fulop was a General Partner at North Bridge for five years after a 15-year career as an entrepreneur that spanned from seed to IPO. He is the founder of six technology companies including A123Systems, one of Boston's largest IPOs in the past decade.
Marcelo's passion for technology and female entrepreneurship developed during her time as a management consultant and a teaching fellow at Harvard Business School. Prior to Care.com, Marcelo was the VP of Product Management at Upromise, a service that helped families save for college.
After more than 30 years managing money for big banks, Marshall decided to dedicate her career to getting money into the hands of young women entrepreneurs. That's why she founded Capital W, The Boston Women's Venture Summit to give women from all over the country the chance to pitch and network with venture capital partners.
May is fascinated by two things: how the brain works and how things get valued. So it makes sense that his new startup Talla is focused on building a digital assistant for knowledge workers who use machine learning and natural language processing. Prior to Talla, May co-founded Backupify, the world's first cloud to cloud backup company, which raised $22M in venture capital and had a successful exit to Datto.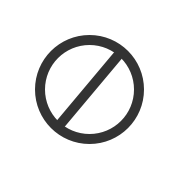 Newby has been at the helm of Crimson Hexagon since 2012, leading the social media analytics firm based in Boston's Innovation District. The company uses its massive repository of over one trillion social media posts with data science to mine consumer opinions from Big Data. She is also the founder of venture investment firm Golden Seeds.