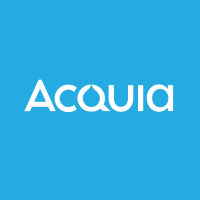 Human Resources Systems Coordinator
Acquia, is transforming the digital strategies of companies all over the world with our open cloud platform. We are passionate and relentlessly committed to helping our clients create digital experiences that are more relevant, personalized, and built for a fast-changing, always-connected, mobile-first world. Headquartered in the US, we have been named as one of North America's fastest growing software companies as reported by Deloitte and Inc. Magazine, and have been rated a leader by the analyst community and named one of the Best Places to Work by the Boston Business Journal. We are Acquia. We are building for the future of the web, and we want you to be a part of it. 
Acquia is seeking a highly motivated, detail-oriented, and enthusiastic HR Systems Coordinator to join our Talent team. The ideal candidate is an excellent multi-tasker, data-driven, learns quickly, and has the ability to maintain confidentiality and discretion. Candidates must have strong systems skills and the desire to contribute to a dynamic and fast-paced environment.
Responsibilities:
Data Processing:
Responsible for maintaining data integrity and a high level of accuracy in our HRIS system with all employee changes (new hire data entry, job changes, etc) in accordance with global payroll deadlines.

Collaborate closely and build partnerships with HR team members and Finance on payroll processing.

Maintain Employee files and I-9 portal.

Add, change and remove all employee data in benefit websites
HRIS Administration:
Act as first point of contact for tier one HRIS questions and issues.

Assist HR Analyst with user and module administration in HRIS and Performance Management Systems.

Perform regular system audits to ensure data integrity.
Reporting:
Support HR Team with reporting and analytics needs.

Executes compliance related reporting and activities in partnership with HR Team.

Create, automate, load HR reporting for internal and external systems around the business.

Quickly generate HR/People data and HR team reporting for internal and external stakeholders as needed.
Ad Hoc
Produce market benchmarks and other compensation data as requested.

Interface with Employees on HR inquiries and processes, consistently demonstrating a high level of customer service and professionalism.
Maintains knowledge of HR practices in the industry; performs research to help problem solve.

Other duties as assigned.
Required Skills:
0-1 years of experience in a corporate environment

Educational background or experience in Human Resources field is a plus

Exposure to UltiPro or other HRIS systems is a plus

Advanced skills in Excel & PowerPoint

Demonstrates excellent attention to detail, is highly organized and process-driven

Performs with a consistently high level of customer service

Has demonstrated ability to be agile and work in a fast-paced, dynamic environment.

Strong time management to ensure deadlines are met

Thinks critically and uses data to draw conclusions and quantify decision-making

Performs with a high level of confidentiality at all times

Proactive and solutions-oriented thinker

Must have a positive attitude and be a team player
Read Full Job Description