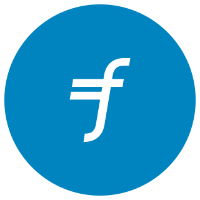 Business Development Associate
We, at Flywire, are looking for a smart, hungry, and high energy inside sales professional to help us grow our Business vertical. Using superior research and phone skills, the Business Development Associate will be responsible for attracting new business clients to our cross-border payments solution. This individual should be great team player, enjoying having fun, and be motivated by success.
Key responsibilities:
Remote outbound activity to generate leads (i.e. hunt new business)

Create inbound lead activity (e.g. creating content or webinars)

Serve sales inquiries in an efficient and professional manner

Track all activities and opportunity funnel in CRM System

Support sales & marketing on different efforts (Lead campaigns, new market research etc.)
Our ideal candidate has:
BA/BS degree (required)

1+ year of inside sales experience; a background selling Saas based solutions is preferred

Strong communication skills (written and oral)

The ability to handle multiple projects simultaneously

Familiarity with Salesforce or other CRM applications
Who we are:
A disruptive force in the world of global payments, Flywire was founded in Boston on the single, novel idea that making tuition payments can be easy, convenient, and transparent for international students. We've come a long way—from opening offices in Sydney, Singapore, Tokyo, Shanghai , London, Manchester and Valencia, to moving into the world of international business and healthcare payments—and we're looking for the right people to help us continue moving forward.
We're proud of our accomplishments, but also feel our company's culture speaks volumes about us. At Flywire, we are a passionate, enthusiastic group that believes in no-limit collaboration. We refuse to be constrained by big-company inhibitors, such as title, seniority, or departmental function, instead choosing to maintain a "roll-up your sleeves" and "get it done" attitude. Oriented toward constructive debates rooted in respect, we remain focused on teaming up with our colleagues from around the world to serve our global clients and consumers.
Flywire is an equal opportunity employer.
Read Full Job Description