The tech world is known for finding solutions to decades-old problems. When it comes to the antiquated process of mergers and acquisitions — another familiarity of the tech world — there are plenty of improvements to be made. 
Boston-based Midaxo has found a way to modernize a previously untouched space and is bringing all parts of the M&A funnel — from pipeline and due diligence to compliance and GDPR — into a new era. We talked with members of the sales team to see what makes Midaxo's platform different than anything on the market and how the team is working with companies to make efficiency the status quo.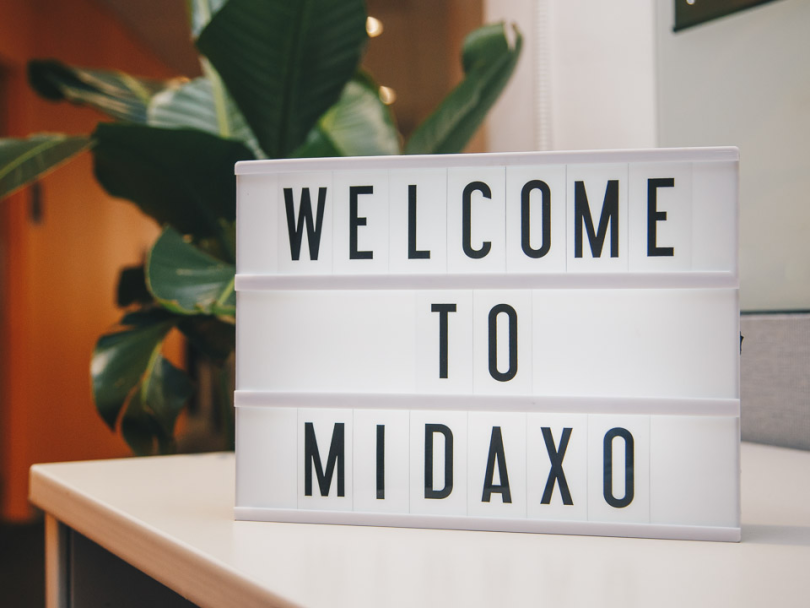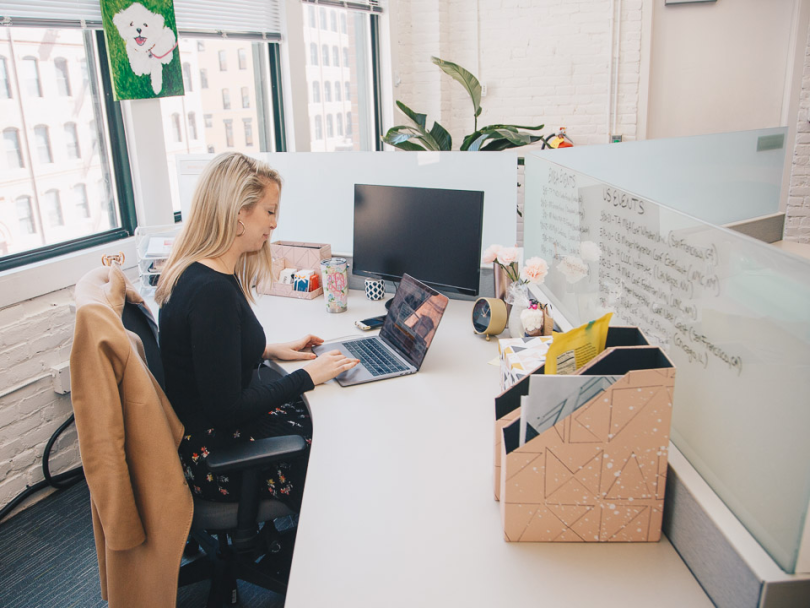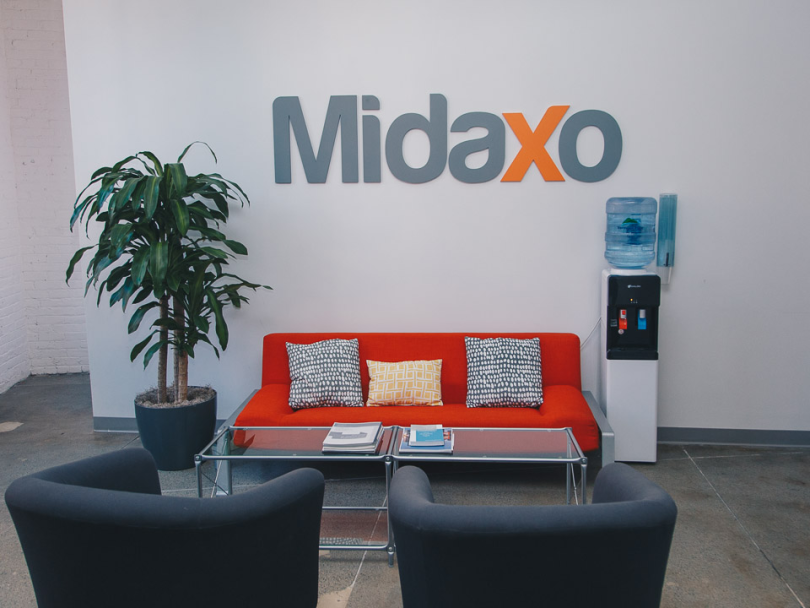 FOUNDED: 2011
EMPLOYEES: 80; 42 locally
WHAT THEY DO: Midaxo helps companies succeed with their M&A with one easy-to-use, comprehensive, intuitive solution.
WHERE THEY DO IT: Fort Point
FLEXING PERKS: In addition to perks like unlimited paid time off, Midaxo gives team members a $1,200 flexible perk stipend to use on things like travel, repaying student loans, continuous education, family, and wellness.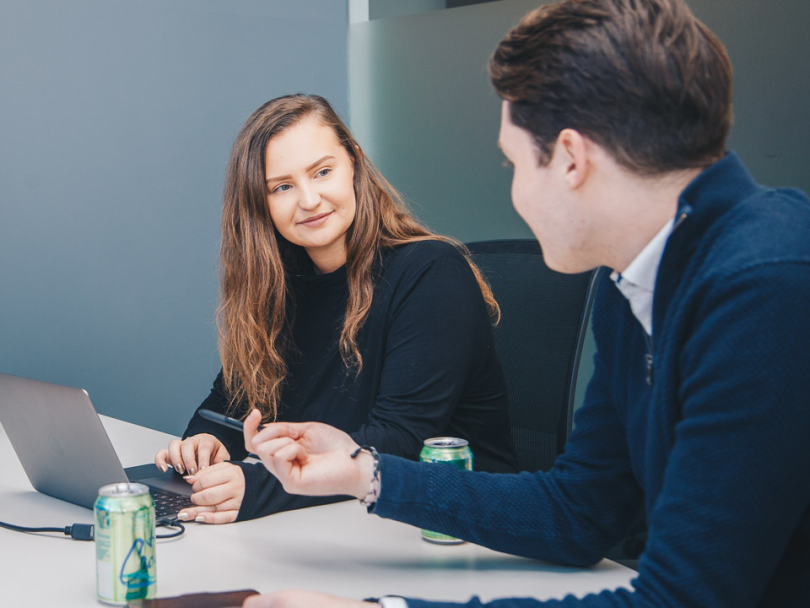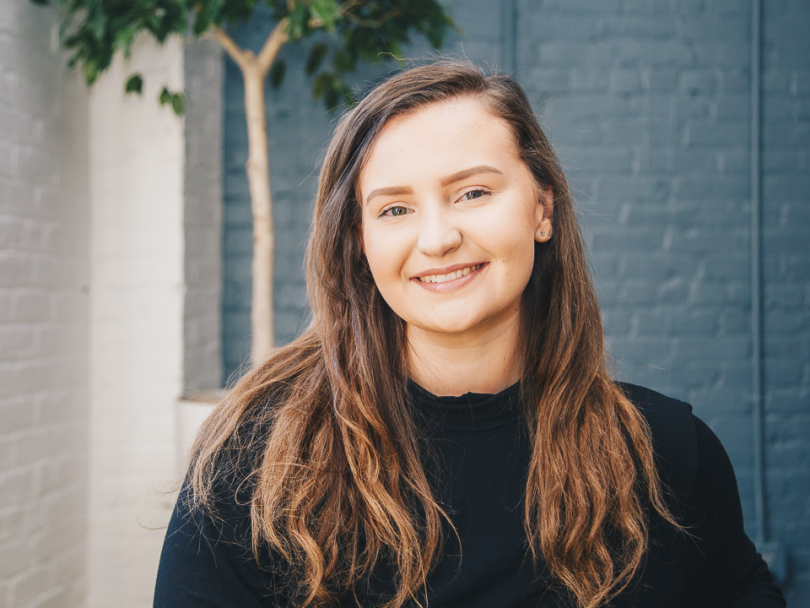 Gabriella Morelli, Business Development Lead
Recently promoted, Gabriella balances the day-to-day responsiblities of a BDR with her new responsibilities as a team lead, which includes interviewing potential candidates, onboarding new employees and communicating cross-departmentally. 
BOOKWORM AT HEART: Whenever she has free time, Gabriella is reading. Her most recently completed titles include "Bad Blood" by John Carreyrou, "My Beloved Life" by Sonia Sotomayor and "Red Notice" by Bill Browder. 
As Midaxo continues to grow, what are your goals for your team and the company as a whole? 
We are a growing company that is creating a new market for our product. As a BDR team, we are working to effectively convey our value and differentiation from what is traditional. My goal is to ensure that we are learning from our past successes, as well as our past failures, to continuously refine our approach. As a company, I hope we get to a point where during our outreach prospects aren't asking "why" but rather determining "when" to implement our solution. In time, I anticipate M&A process digitization becoming the new norm, with Midaxo as the leader and industry standard.
What is the defining characteristic of your team? 
There is a distinct "always be learning" mentality on the BDR team that I consider one of our most important characteristics. We all have a tendency to proactively seek best practices and draw from the insight of our colleagues both inside and outside of sales. The BDR role doesn't exist in a silo, and we often communicate with the marketing, customer success and product and engineering departments for guidance. Our emphasis on broadening our perspective and continuous learning has been critical as we shape our effective outreach strategy.
There is a distinct 'always be learning' mentality on the BDR team that I consider one of our most important characteristics."
Sales can sometimes be a stressful grind. How do you and your team bring positive energy every day? 
The day to day of a BDR can certainly be a grind and requires persistence, patience and a positive attitude. This role is also associated with a degree of rejection that accompanies our outreach on a weekly basis. Over time, the team has found unique ways of joking about the absurdity of any unsavory messages sitting in our inboxes or objectionable remarks over the phone. 
For example, my colleague, Ian, currently has a print-out of an email hanging above his desk — "Ian, please never contact me again. Get a real job." — as an iconic daily reminder that opposition is unavoidable. We laugh, learn and move on.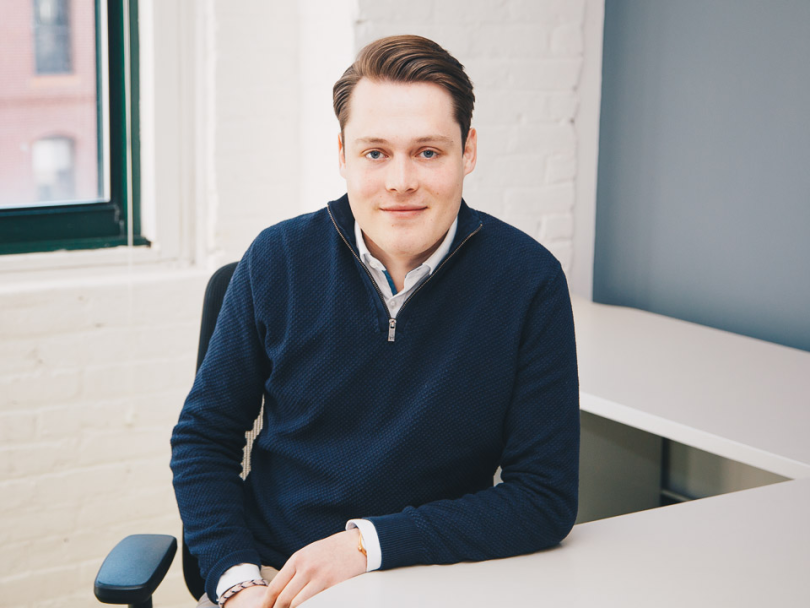 Fabian Prinz, Business Development Representative
Based out of Midaxo's Amsterdam office, Fabian is responsible for reaching out to prospective clients in the EMEA market to educate them about how Midaxo can help them run a smarter, more efficient M&A process. 
SADDLE UP: Recently, Fabian has taken to horseback riding, but he's also an enthusiastic diver. Both require an immense amount of communication, which have further influenced his idea of what good leadership means. 
What role does collaboration have in the Midaxo? How has that played out recently? 
Collaborating and strategizing together is a big priority for our team. Recently, one of my colleagues from the marketing department in our Boston office and I tested localized marketing for the first time. Together, we selected the messaging that I thought would resonate with the German market and then I translated our messaging into German, which we tested in ads in the DACH region for a set period of time. It was exciting to see that Midaxo is now advertising in my native language for the first time. 
After two weeks, we evaluated the campaign and saw that the ads were indeed performing very well. I loved the chance of being able to take part in creating Midaxo's first localized marketing campaign for my home country with team members from two different continents.
What problems are you, and the company, solving as a whole?
Before I started working at Midaxo, I didn't really know anything about M&A or corporate development. Six months into the job, I am speaking to heads of M&A and corporate development leaders daily. Our prospects perform highly complicated business operations and sometimes have worked in the M&A space for more than two decades, but many of the internal and technological processes used by these teams haven't developed majorly in the last 10 years. 
It is very exciting to be able to approach these teams with a recommendation for a new system and process that challenges the status quo, while creating real efficiency improvements and time savings. It is great to hear that some of our clients now have more time on the weekends to spend with their family after our software automated much of their manual work.
Working for a company that provides technology that has truly revolutionized the way smart people complete their day-to-day tasks and responsibilities is incredibly exciting."
What about working for Midaxo inspires you?
I have always been a firm believer in technology, and I am convinced that everyone should take advantage of new developments to make their lives easier. Working for a company that provides technology that has truly revolutionized the way smart people complete their day-to-day tasks and responsibilities is incredibly exciting. Being part of a team that is working in a previously untouched region and market also brings exciting challenges. It is very rewarding to convince a prospect that has worked with the status quo for years to consider evaluating new technologies that might make their life easier, especially since some parties might be reluctant to change.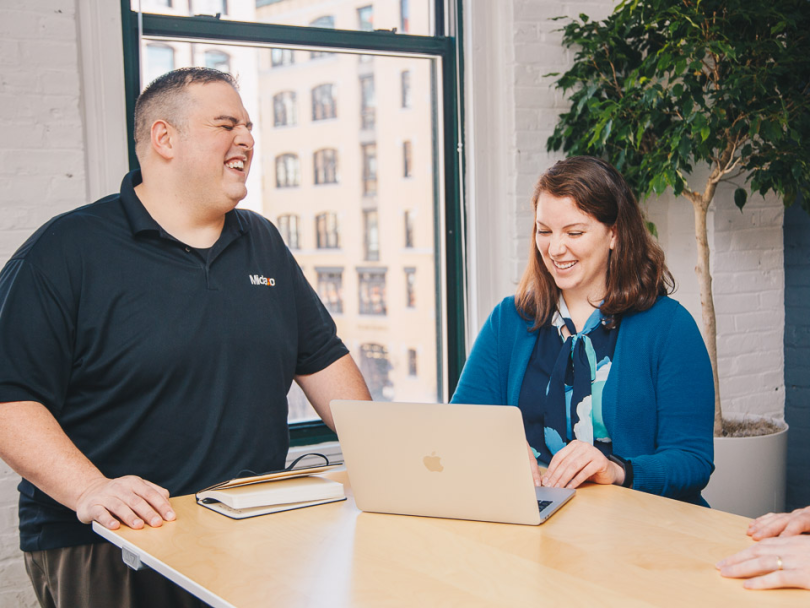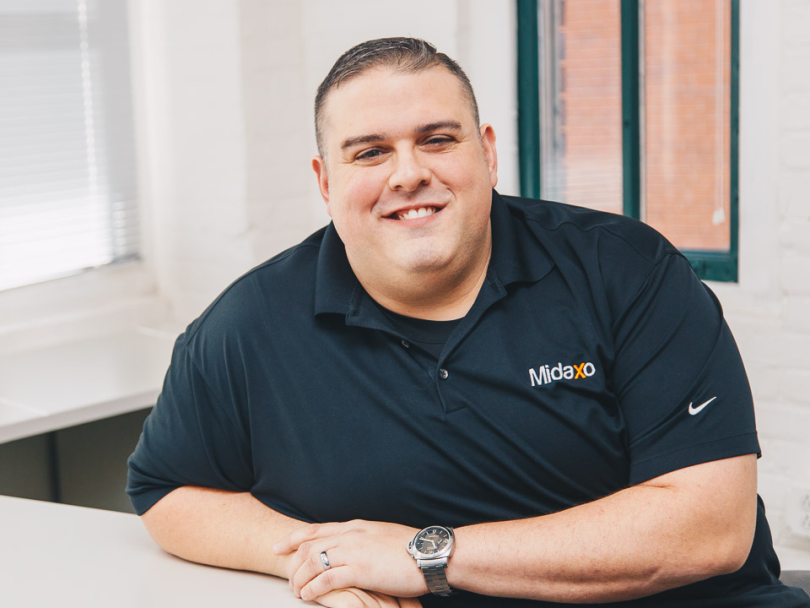 Greg Spano, VP of Global Sales
As the leader of the global sales team, Greg ensures the sales organization aligns with the overall strategy of Midaxo. On a team level, Greg educates and motivates his team to hit their goals. 
TAKING IT TO THE SHORES: Though a city kid at heart, Greg has been recently drawn to fishing and lobstering in the south shores of New England. 
Seeing as you're relatively new, can you tell us a little bit about what drew you to the position at Midaxo?
I love startups — following the IPO of my last company, I started paying closer attention to the trends in our current financial market. With that, I believe there is an amazing opportunity to do it all over again and create a new and amazing sales engine with a prime market for our solution.
How does selling Midaxo's product compare to other services you've sold in the past? 
I've sold a lot of things over the years, but nothing quite compares to our platform. Truly our biggest competitor is "nothing." A lot of the people we work with are managing million-dollar transactions with basic in-house office tools. So, the first step in our sales process is to educate them on the cost of doing nothing. 
Our founders have over 40 years of experience in the M&A space, along with a world class support team that spans the U.S. and EMEA market. Together, we help companies and individuals elevate their corporate development strategies to the next level.
I've sold a lot of things over the years, but nothing quite compares to our platform."
Sales can be an individualistic endeavor in some ways. How do you make it a point to collaborate with your team? 
Everyone loves to win, individually and together. In any great sales culture, you have to develop a process that prevents friction and overlap while incentivizing everyone to make it to the finish line. The more people who make it past the finish line, the better the next race becomes.
I don't have all of the answers and pretending I do is a lie. On a weekly basis, we conduct a team town hall, which allows us to collaborate on individual challenges and opportunities together. No one at Midaxo should lose alone.