Every business is a direct reflection of its most important asset — its people. If they're successful, so is the company. 
In some cases, this success is a direct result of a team's hard work and talent. In others, it's because a sorely needed service is finally being provided. The common thread in either case, however, is understanding people and what they need most. 
Simply Business strives to do just that — both with its own team and with customers. 
We sat down with a handful of leaders at Simply Business to find out how they accomplish this in their day to day.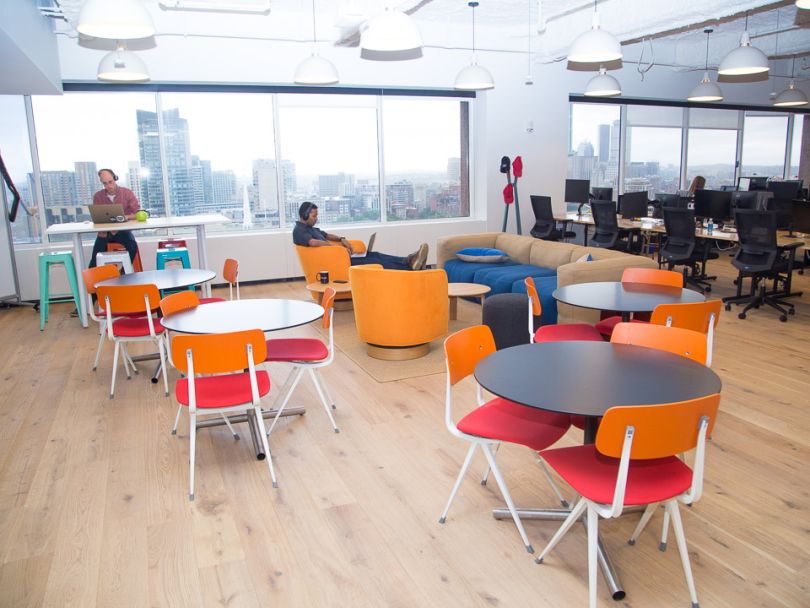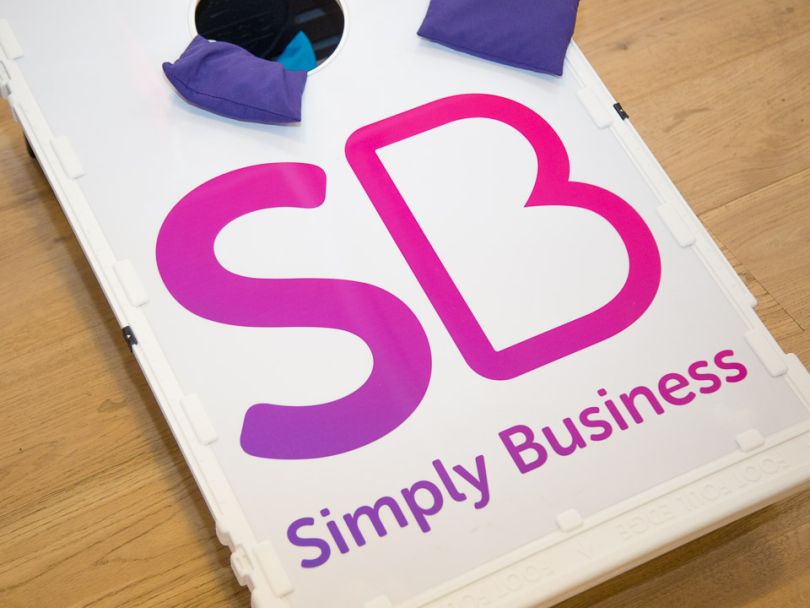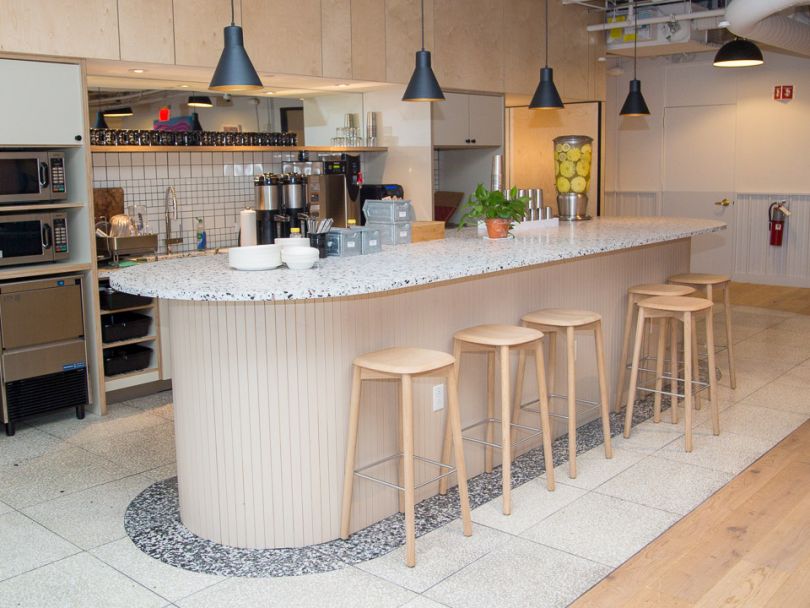 FOUNDED: 2005, expanded to the U.S. in 2016
EMPLOYEES: 700+, 110 local
WHAT THEY DO: Simply Business is an online business insurance brokerage that offers coverage to small businesses and entrepreneurs. 
WHERE THEY DO IT: Boston
CLEAR REFLECTIONS: Once you join Simply Business, your salary will reflect your experience and the market from your very first day.
ONE CALL AWAY: To make sure you can get your work done wherever you are, Simply Business offers flexible hours and the ability to work from home.
PICK YOUR PATH: We sat down with additional members of the Simply Business team to talk about how the company lets them forge their own paths — much like the businesses they serve.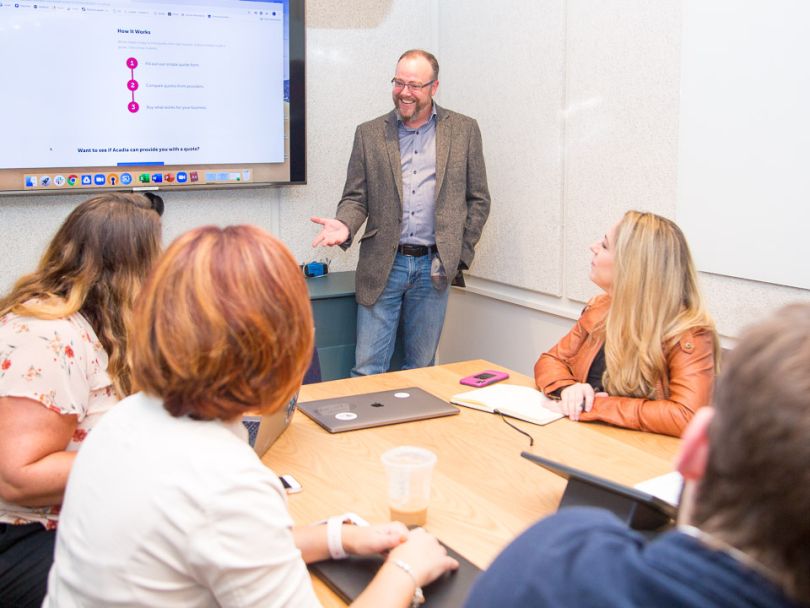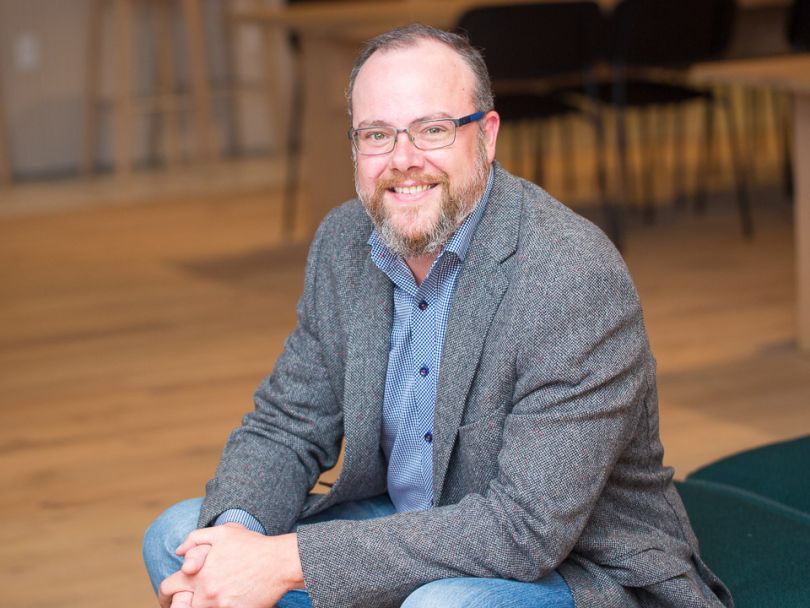 Jason Macauley, Engineering Manager
Mac manages two teams at Simply Business and helping team members grow is his biggest motivator. He wants them to feel both empowered to make bold decisions and supported when they occasionally don't work out. 
PERUSER OF PHILOSOPHY: Mac enjoys reading, but finds that reading philosophy helps him the most as a member of a team. "Being comfortable with the inspection and questioning of base opinions and principles helps me to be open to the experience of others," Mac says. 
You've got a wealth of experience as a developer and have been a part of a number of teams throughout your career. What do you see in Simply Business' operations that makes it unique from others you've been with?
The openness and level of trust Simply Business places in the people. Most companies I've been a part of pay lip service to the ideals that SB puts into practice. As a result, the folks here genuinely enjoy working with each other creating an exceptional work environment. I think this working dynamic will be the main driver of our success and will continue to support behavior and engagement that will drive company results.
 
It's a culture of learning and constant improvement where folks are invested in creating products with positive impact on the world."

What first attracted you to the company? What has your impression been since joining?
The people-focused culture first attracted me to SB. In the interview, folks were genuinely excited by what they were building. I joined because I believed I could help protect the culture that had been built and continue to expand and improve upon it. Since joining, the perceptions from the interview process have proved to be accurate. The SB crew is focused on doing the right things for both the people and the business. It's a culture of learning and constant improvement where folks are invested in creating products with positive impact on the world. 
What impact does your work have on Simply Business? 
I think this question is best answered in two parts. First, we impact the insurance industry by supporting small business through access to insurance products that meet their needs — we help support the dreams and aspirations of folks to build a better life. Second, we impact  the software industry by demonstrating a different way of working by creating an example of inclusion, diversity and openness that change the experience of work.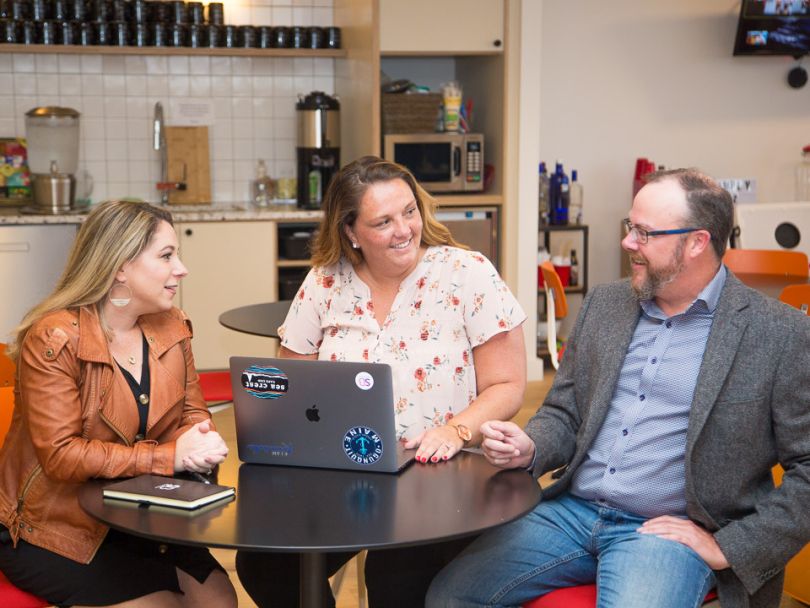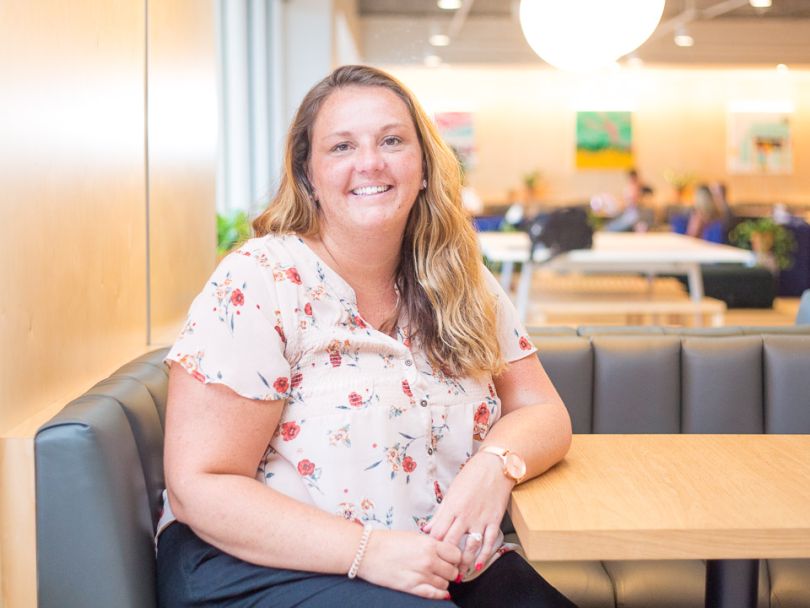 Courtney Coleman, Senior Manager, CSC Operations
Courtney joined Simply Business with the primary objective of supporting the Customer Solutions Center. Over a year later, she's managing a successful, high-performing team that supports the CSC's production side. 
BOSTON GLOBETROTTER: Courtney finds joy in seeing the world and escaping the day-to-day life. She regularly visits Portland or Ogunquit, Maine on weekends and will be spending time in Mexico and India in the coming months. She's also visited the UK to see some of her SB colleagues.
Over the years you've been a part of a number of different companies, some with rather large operations. With this perspective, what do you see in Simply Business' operations that makes it unique?
I was one of the first 40 employees at Simply Business, and one of the first two program managers hired. We were able to create our own structure, and I have been able to contribute to building a significant function of the company from the ground up. SB encourages people to be innovative, try things out, maybe fail, but most importantly learn from those shortcomings and push the limits. 
I've never worked somewhere that puts so much faith and trust in its employees. SB is truly unlike any place I've worked, and I can say with confidence that there has yet to be a dull day in the office.
 
It is incredibly important to build relationships with people you work with, and I'm lucky to work at a place that values that."

You were initially brought in to help establish the Customer Solutions Center. What were your first steps in this process and how were you successful?
Coming into SB last summer, my top priority was to support the development of the Customer Solutions Center and drive it from a program perspective. Executing on this was unlike anything I have ever done before, but we had a lot of support from our call center in the UK and have been incredibly lucky to learn from them. 
You're a member of Simply Business' events committee. How important would you say it is for a company to hold events where team members can foster relationships? 
It is incredibly important to build relationships with people you work with, and I'm lucky to work at a place that values that. One of the committees I was part of was our First Thursday Committee, which is a monthly activity that is hosted by different teams here at our Boston office.
It not only allows you to get to know people on the team that is planning the activity but also enables you to foster relationships outside of "How is that project going?" My favorite event so far was our holiday party last December where I won a company award for exemplifying our authenticity value. Imagine a company that celebrates you for bringing your true self to work every day!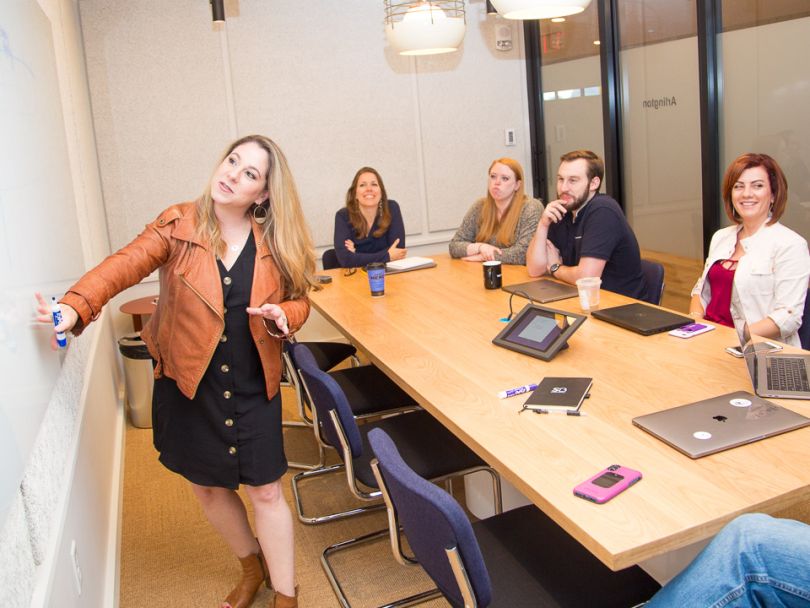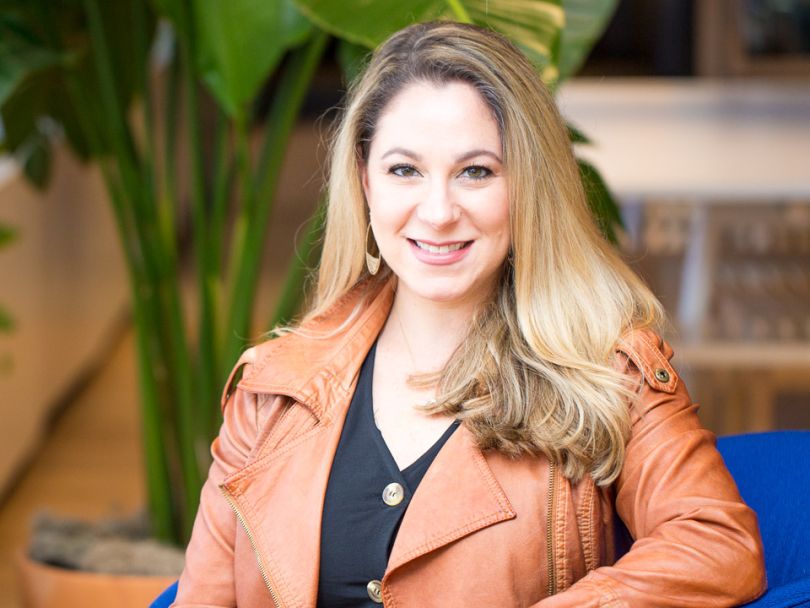 Missy Steiman, VP, People
As VP of people, Missy focuses on the employee experience, enhancing culture and helping team members do their best work. 
QUEEN OF KARAOKE: In her first career, Missy was a professionally trained performer, with a degree from Tisch to boot. While she stepped away from theater in her early 20s, she still sings in her car and at SB karaoke nights. 
You joined the Simply Business team just over half a year ago, after spending a number of years working for one company. What was it about Simply Business that made you consider making the transition? 
I was initially attracted by the company mission and helping people protect the businesses they worked so hard to create. When I got involved with the company's culture — where people are encouraged to be authentic, are empowered to take on big challenges, love to collaborate and innovate, and have a lot of fun in the process — I knew I was in the right place.
 
...I have full expectation that I will someday work for several people I have managed! "

For any leadership position, it's important to support others. So, how do you put people in a position to do their best work and be successful? 
I've always had a passion for helping others identify the work that gives them energy and where they feel most impactful and successful. There are plenty of studies that prove that people perform their best when they are leveraging their strengths as much as possible on a daily basis. 
I encourage my own team, as well as everyone in the company, to self-reflect on where they get their energy from and then ensure that they are spending the majority of their time on activities and projects that bring out the best in them. 
How would you describe your leadership and management style?
I believe my style to be one that enables others to feel empowered while having clarity on expectations. I try to be a real human by being authentic and relatable. I love to co-create and innovate alongside my team instead of in a vacuum. I also think learning is a two-way street — I hire individuals that I want to learn from as much as I want to help them develop. The greatest job in my career has been to watch others grow and succeed, and I have full expectation that I will someday work for several people I have managed!