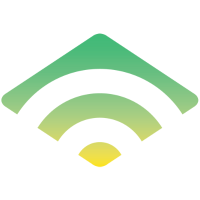 Director, Content Marketing
Director of Content Marketing & Communications
Our mission at Klaviyo is to help every ecommerce founder and marketer grow their business quickly with data-driven marketing. And as the Director of Content Marketing & Communications, you'll play a key role in making that happen.
We want people to find out about our company because we're giving them proven strategies, practical use cases, and in-depth explanations for how they can grow their ecommerce businesses with data-driven marketing. Our primary focus today is email, and we have the unfair advantage of being able to reference thousands of ecommerce companies to demonstrate what works (and what doesn't) when it comes to email marketing. We're inspired by the data-driven content of sites like
fivethirtyeight.com
, and excited about bring a unique angle and new depth to the content in our space.
The Director of Content Marketing & Communications is responsible for bringing this vision to life. You'll develop a deliberate content strategy; focus on outstanding production; and ensure meaningful and widespread promotion to our target audience through things like social media, SEO, presentations, and PR. You'll also be responsible for understanding and reporting the impact of your team's work, both from the perspective of how well we're doing in growing our audience to the number of people signing up for our product because they first heard about us from our content. The successful candidate will understand how to motivate a team to create impactful content for marketers at companies who sell online. S/he will have a strong understanding of email and marketing automation, including trends and topics that will best appeal to and support our audience.
This position is responsible for managing a small team, and growing it over time.
Core responsibilities include:
Define & lead the strategy for production and distribution.
You'll need understand industry trends; empathize with prospects; understand customer needs; and stay up-to-date on product information.
Enable consistent, high quality content creation & promotion.
Work closely with internal team members and freelancers to create content across a variety of formats. Devise & execute promotional plans for new content resources. And make sure we do it all in a consistent way that is true to our brand.
Oversee marketing activities across earned and owned media.
Cultivate and demonstrate a strong understanding of the marketing automation community. Empower your team to identify new and creative ways to engage and educate them. This position will oversee our social media channels, PR strategy, and email newsletter.
Set & track against meaningful success criteria.
Set a clear objectives for your team, and ensure you have the right tracking in place to report on their progress.
Promote a content-first culture.
You'll be expected to play a leadership role across the company in advocating for and encouraging a content-first culture. Proactively solicit content contributions from other teams; mine ideas across the organization; and help educate your fellow Klaviyos on how to produce high quality content.
Your performance will be measured by growth in metrics that correlate with increased awareness and engagement with Klaviyo across the community; including:
Website traffic driven through content, interaction on social media channels and
Most importantly, you will be responsible for understanding and enabling interest in our product from our readers and email subscribers, and rapidly growing the number of Klaviyo users who first find us through content.
Getting Started / Key Outcomes
In the first 30 days, you'll have:
Spoken to at least 10 prospective or current users
Set a framework for planning & project management
Ensured we're instrumented properly to support content marketing efforts
Identified and begun to build relationships with industry influencers
Within 90 days, you'll have:
Developed an editorial plan, including a regularly updated editorial calendar
Organized your team into a regular process for planning, producing, and promoting content initiatives.
Hit a regular cadence for blog posts; industry contributions (articles, presentations, etc.) and evergreen pieces.
Managed an integrated marketing campaign anchored on a data-backed benchmark report.
Within 1 year, you'll have:
Grown the number of people who first find us through content by 5x.
Grown the number of people who sign up for Klaviyo because they first heard of us through content 10x.
Developed a reputation for Klaviyo as destination for anyone interested in learning how to accelerate the growth of their online business, as measured by the frequency and reach of our earned media - shares, invitations to present at industry events, and linkbacks.
About You You have had functional experience in marketing at an eCommerce or SaaS company - so you can directly relate to the challenges your readers face. You've either been part of or envious of a "content-first" marketing organization. You love teaching. You must have a proven track record as an exceptional manager. Your job is to empower your team and set them up to do the best work possible. Only candidates with previous management experience will be considered. You're also a "big picture thinker" with meticulous attention to detail. You will need to understand the overall business and marketing strategy; translate that into a content roadmap and community outreach plan; and guide your team through execution. And it goes without saying that you need sincere passion to be successful: you must love leading and inspiring a team; get excited about driving business results; and love great software products. About Us Klaviyo is a team of people who are crazy motivated by growth. It's what we help our customers do: grow their businesses by making it possible and easy for them to use their data to power better marketing. It's how we behave as individuals: we're all deeply passionate about learning. It's how we manage our business: we have thousands of paying customers, we're profitable, and we're growing insanely fast. And it's what our culture is all about. Working at Klaviyo means you'll work on things you never imagined you would; you'll grow in ways you didn't consider possible; and you'll do the best work of your career with people who are just as motivated and talented as you are. If this sounds like your ideal place to work, drop us a note!
Read Full Job Description