Boston's tech scene is bursting with local companies that are on the verge of the next big thing in their industry — and lucky for you, many of them are looking for talented individuals to join their ranks. Here are seven companies working hard to build the best teams possible (and they're offering some pretty compelling perks, to boot.)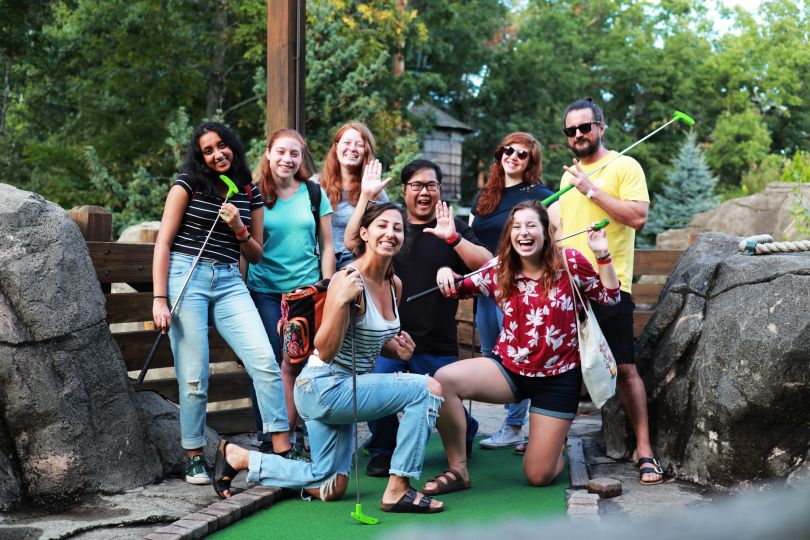 What they do: The Kendall Square-based accelerator helps startups turn their bright ideas into successful companies. Cogo Labs helps launch startups with a winning combination of data, analytics, tech and an entrepreneurial spirit.
Sweet perks: On top of an unlimited supply of cold brew, seltzer and kombucha on tap, the company also sports impressive commuting benefits. Employees are provided a free T pass, Bluebike, commuter rail or parking garage access. The fully-stocked kitchen, catered Friday lunches and 401(k) company match are pretty great too.
 Note from an insider: "We're looking for creative, analytically-minded people ready to hit the ground running. We look for motivated and driven candidates, but also want to learn about your hobbies, quirks, and aspirations — what makes you who you are," said Talent Acquisition Team Lead Emily Hannon.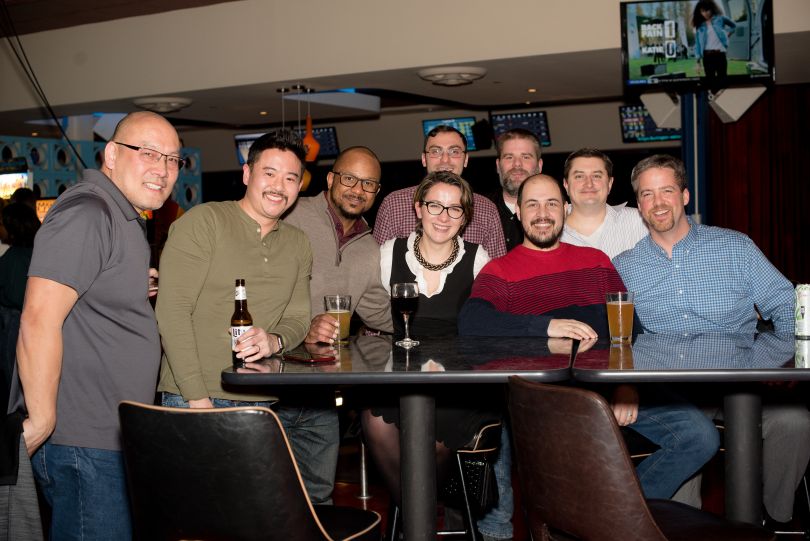 What we do: Vestmark provides a SaaS platform to help financial advisors and institutions manage their client's portfolios. The company touts over $1 trillion in assets and 3.4 million investor accounts on their platform.  
Sweet Perks: Vestmark considers their organizational health to be dependent on the wellbeing of their employees. Their total benefits package consists of  premier medical, dental, vision, life, short/long term disability plans, and a robust PTO program. True to form, the company also prioritizes financial wellness perks. All employees are eligible to vest restricted stock units and participate in a 401(k) and Roth match program as well.
Note from an insider: "2019 is an exciting time of growth for Vestmark as we continue to innovate our product offering," said Recruiting Manager Hayley Clarke."We are hiring people who are inspired by creativity and have a passion for technology. When you join Vestmark, you directly reap the benefits of your hard work and personal contributions."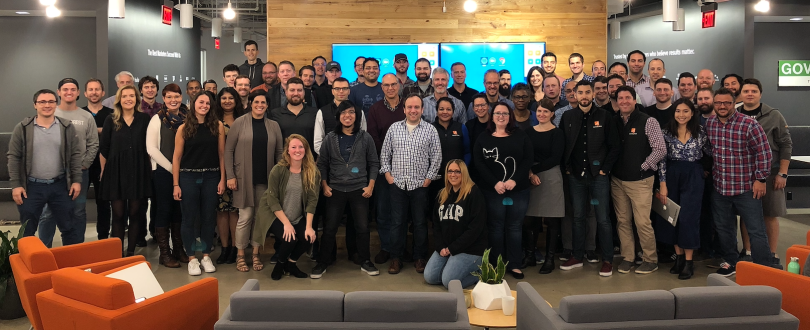 What we do: Localytics is a mobile engagement platform that uses data and marketing channels to help customer improve their marketing performance and reach. The company's platform is used with over 37,000 apps on neatly 2.7 billion devices at companies like ESPN and The New York Times.
Sweet perks: The company provides employees with a fully-stocked kitchen, flexible PTO, bagel Friday's, and cold brew and kombucha on tap. When it's time to let loose, employees can unwind in the game area or enjoy the beer on tap.
Note from an insider: "An ideal candidate for Localytics is someone who gets excited to make an impact right out of the gate," said HR Manager Heather Knirk. "They don't shy away from a good challenge, and they're willing to roll up their sleeves to help out. Localytics has a culture of continuous development and learning, so if you're a reader or someone who loves to keep up with trends in your field, this is the place for you."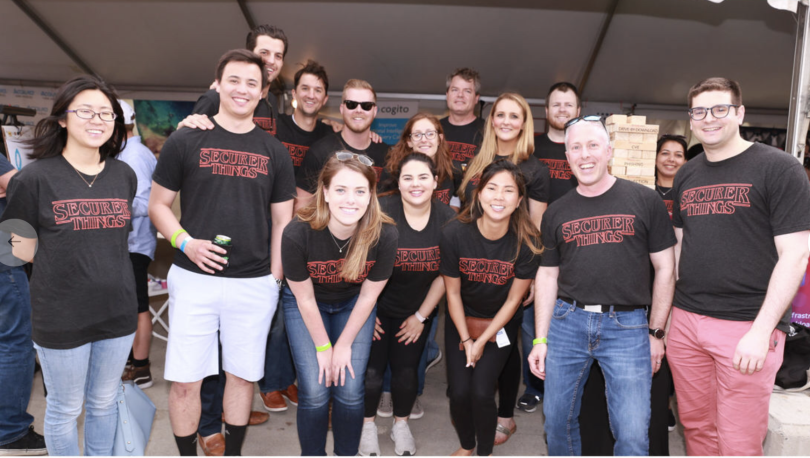 What we do: Threat Stack is a cloud security company that helps teams detect security threats. The company also provides key insights to help customers work safely in the cloud.
Sweet perks: You'll never go hungry — or thirsty — at the Threat Stack office. The company has cold brew and Bevi on tap, in addition to a fully stocked kitchen filled with fresh fruit and healthy snacks. Threat Stack provides a generous $150 commuter benefit toward parking, the T or the commuter rail per month. Each team, including the executive branch, also holds open office hours at least twice a week to promote transparency and understand each other's challenges and successes.
Note from an insider: "When we're scaling our teams, we look for people that are naturally curious, passionate, committed to improvement, and are not afraid to challenge the status quo," said Talent Acquisition Lead Shaun Kelly. "We're a customer-first organization whose mission is to help companies scale their infrastructure in the cloud, safely, so candidates who get excited about those challenges align well with our vision."
What they do: The Boston-based, but globally-minded company helps connect people to great experiences all over the world. PlacePass technology makes it easier to find and book unique activities in hundreds of destinations across the globe.
Sweet perks: PlacePass benefits include access to free experiences on PlacePass.com, company-wide outings (skiing, boat cruises, go-kart racing) and comped Global Entry membership. And yes, they also do the whole startup thing: unlimited vacation, fully-stocked kitchen with cold brew and beer on tap, catered lunches, as well as medical, dental and vision coverage.
Note from an insider: "Research shows that people who spend money on experiences instead of things are happier in the long run," said Emily Bernard, PlacePass co-founder. Our goal is to provide experiences that help people reconnect to what's important: friends, family, themselves. Whether it's through a surf lesson, a hot air balloon ride, or a wine tasting, we're empowering people to make the most of their time when traveling or at home."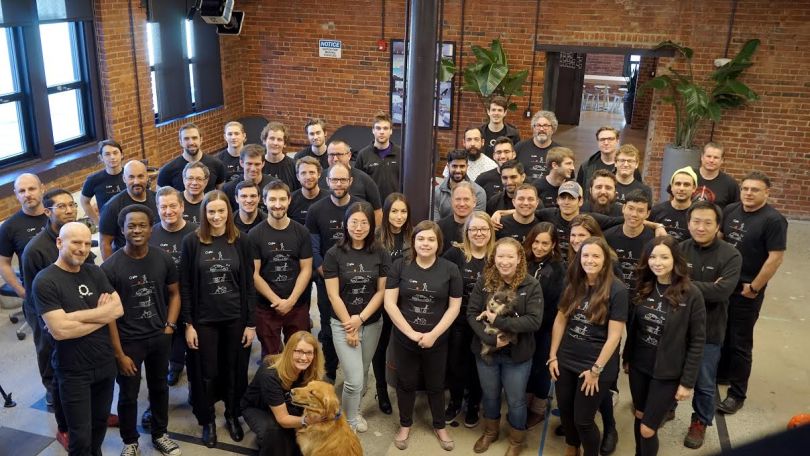 What we do: Piaggio Fast Forward produces lightweight mobility solutions for people and goods. Founded in 2015, the company's mission is to helping people move further, faster, and more enjoyably. PFF's first product is gita®: a mobile-carrier that follows people on the go to carry up to 45 pounds.
Sweet perks: On top of providing dental, health, vision, and 401(k) contributions, the company goes above and beyond the call of duty with some unique incentives, including tuition reimbursement, a fully-stocked kitchen, unlimited PTO and — brace yourself — office puppies.
 Note from an insider: "The Piaggio Fast Forward team is made up of highly collaborative individuals who thrive in a fast-paced environment," said Ryanne Harms, PFF's director of operations and people. "Ideal candidates are flexible, team players who are passionate about revolutionizing human mobility through our first product, gita®."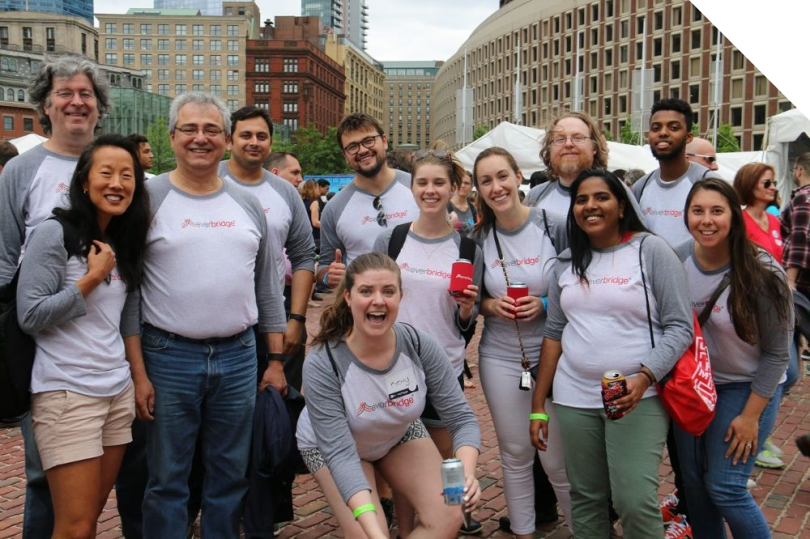 What we do: The global software company helps businesses, nonprofits and government agencies keep people safe during emergency situations. Everbridge's technology keeps organizations operating in response to major threats like cyber attacks, terrorist attacks and even active shooters.
Sweet Perks: Everbridge provides employees with catered Tuesday lunches, craft beer deliveries on Thursdays, and other unique perks like chili cook-offs and coffee carts. The company also offers all the basic staples, including generous PTO, health insurance, 40 (k) match and more. On top of taking their employees' health seriously, Everbridge provides pet insurance for the team's furry friends.
Note from an insider: "We're a diverse team of talented, motivated, and passionate individuals. Our employees are our most important and greatest assets," said Jolene Guide, the global recruiting director. "They build and own the company culture, enforce our values and their passion fuels our continued innovation and growth. We're a dedicated team of overachievers.  It's baked into our DNA. We ask 'Why not?' and choose to take on the most complex challenges with confidence because we know that together #TEAMEverbridge can accomplish anything."