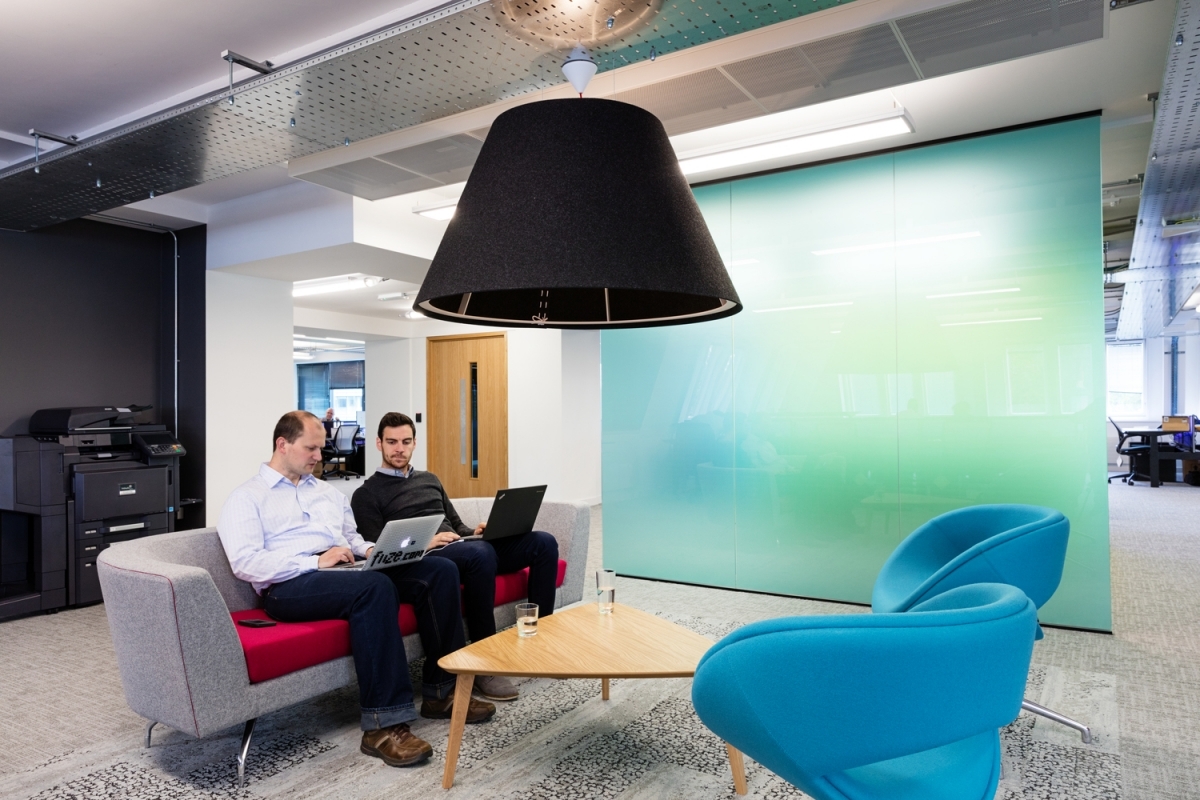 When Steve Kokinos and Derek Yoo founded their startup ThinkingPhones in 2006, they wanted to solve the problem of outdated workplace communication.
And they wanted to do it differently from all the legacy players, which were more focused on hardware solutions. Kokinos (pictured right) and Yoo found hardware to be cumbersome and expensive, so they honed in on building quality software that delivered a great mobile experience to end users.
Not everyone was sure the startup would be a success.
"As convinced as we were of this transition, it took awhile for it to actually start happening," Yoo said. "In the early days of the company, we were doing a lot of cloud evangelism in our space. The market didn't turn until the 2011 timeframe, after we had already been in business for five years."
Yoo (pictured left) said customers started knocking on their door based on their reputation for servicing larger and more complex requirements in the cloud. 
"This delay in the market shift turned out to be fortunate for us as we had built up a lot of features on our platform by that time, making it difficult for other competitors to enter the market," Yoo said. 
ThinkingPhones offered cloud-based communications services that could keep workers connected via mobile phones, desk phones, SMS and video conferences. It set itself apart from its competitors that were small- and mid-sized businesses by focusing on larger accounts, which typically favored legacy players like Google, Cisco and Microsoft.
Over the next decade, the company became one of the largest startups in Boston tech with over 700 employees worldwide. And as they expanded globally, they started to shift focus toward video conferencing for businesses, but found that another startup, Fuze, was attracting the same type of customers.
In November 2015, ThinkingPhones acquired Fuze and in February, the combined company took Fuze's name.
And then Fuze took off.
In 2016, Fuze raised $112 million in a new Series E funding round from Summit Partners and existing investors Bessemer Venture Partners and Technology Crossover Ventures. This brought the startup's total funding to $200 million to date, making it clear that the company had found its niche in the market providing Internet-connected communications to huge businesses around the world.
Growing so fast has challenged Fuze's founders to maintain the company's founding culture of openness and transparency. 
"To address this, we've had to get a bit more formal in our approach," Yoo said. "To maintain startup-style communications, we run monthly company town halls, which include an honest look at all aspects of the business and open Q&A."
In the future, Yoo said he thinks the market remains "huge" for enterprise cloud communications, and that the incumbent vendors (e.g. Cisco, Avaya) have only nascent cloud capabilities.
"Our job right now is to continue to grow and capture market share given our technology advantage," Yoo said. "Five years from now we expect to be a large public company with significantly larger market share and brand recognition in the enterprise communications space, based on continuing to displace premise-based legacy systems with our cloud-based platform."
Yoo added that he thinks Boston is a hugely underrated place to start a technology company.
"Those on the West Coast may tell you that you can't have a 'real' technology company outside of Silicon Valley, but being based in Boston has been a large part of our success," Yoo said.
From the early days of Fuze, Yoo said they always were able to hire extremely talented people, across both technical and business disciplines, because of their proximity to top-tier universities.
"We also raised a lot of our funding from Boston-based firms," Yoo added. "Boston tends to be a humbler place than the West Coast, and I think this ultimately helped us stay focused on our long-term goals and not get carried away with early successes."
Photos via social media 
Know a company with a great founding story? Let us know or tweet us @BuiltInBOS