Locus Robotics Lands $117M to Scale Its Army of Robotic Warehouse Workers
The Wilmington-based company is now valued at nearly $2 billion.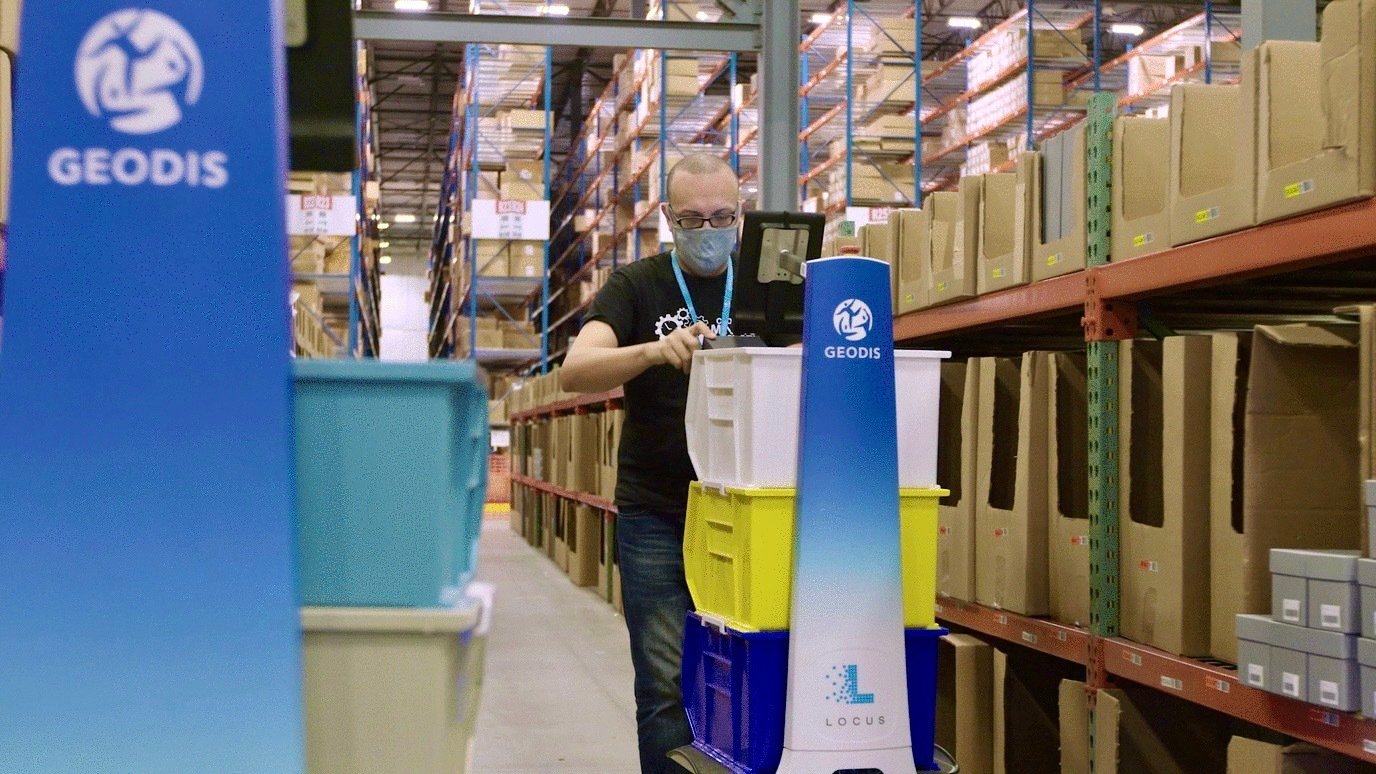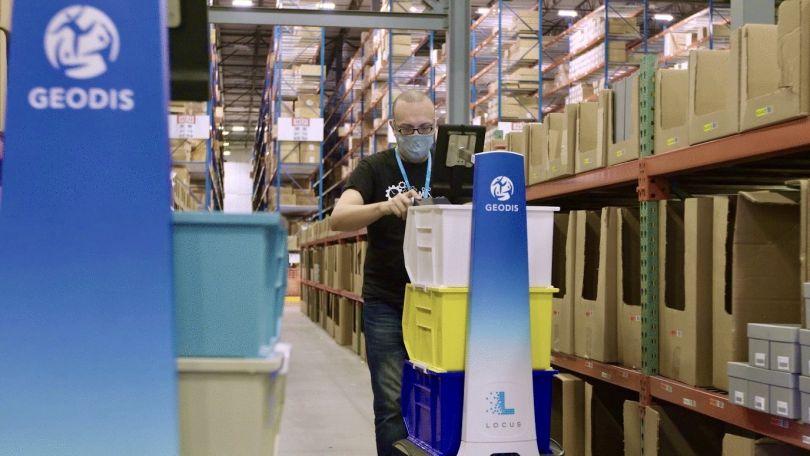 With increased demand and fewer workers, many warehouses have turned to robots to augment their workforce. The added help can be vital this time of year, as retailers are slammed with online orders from Black Friday and Cyber Monday.
Wilmington-based Locus Robotics is a leader in autonomous mobile robots, which are robots that can navigate themselves around a warehouse with the help of sensors, cameras and integration with existing warehouse management systems.
The company announced Tuesday that it raised $117 million, bringing its total funding to $430 million. The Series F round comes on the heels of last year's $150 million Series E and subsequent $50 million raise. Locus is now valued at close to $2 billion.
The Series F round was co-led by Goldman Sachs Asset Management and G2 Venture Partners. A representative from each firm will join Locus' board of directors.
"This new round of funding marks an important inflection point for Locus Robotics as we look toward our next stage of growth, and we strategically chose to bring in investors with a wealth of experience in both public and private markets to advise us as we continue our journey," Locus Robotics CEO Rick Faulk said in a statement. "As the rapid digital transformation of the supply chain continues, warehouses increasingly seek flexible, intelligent robotics automation to improve productivity and grow their operations, despite ongoing labor shortages and exploding order volumes."
Locus Robotics' autonomous mobile robots, called LocusBots, work collaboratively with human employees, allowing retailers, third-party logistics companies and specialty warehouses to double or triple their productivity, according to the company.
The robots, which can be integrated into existing warehouse infrastructures, can "dramatically improve order fulfillment efficiency and workplace ergonomics, while lowering operational costs," according to the company.
Locus has more than 90 customers around the globe, including CEVA Logistics, DHL, Material Bank, Boots UK, GEODIS and Ryder. Locus also has more than 230 sites under contract and some of those sites use up to 500 LocusBots.
"Our five-year partnership with Locus has enabled DHL to deliver more resilient, flexible and scalable supply chain solutions to our customers to support faster delivery, improve operational efficiency and reduce employee workloads," Sally Miller, chief information officer of DHL Supply Chain North America, said in a statement. "In that time, Locus' ability to integrate groundbreaking technologies into our operations seamlessly and in a targeted way has been a tremendous success for our customers' supply chains."
LocusBots pick more than 3 million items per day from warehouse shelves. In September, the company celebrated its 1 billionth pick.
Locus currently has nearly 450 employees, most of whom are based at the company's headquarters in Wilmington. The company's Europe, Middle East and Africa operations are based in Amsterdam and its Asia-Pacific presence is in Singapore. The company doubled its team last year and expects to see similar growth in the coming year as it expands into new markets and industries, said Kary Zate, Locus' senior director of marketing communications.