LearnLux Gained $10M, Akeneo's New Office, and More Boston Tech News
Catch up on the latest tech news you might have missed.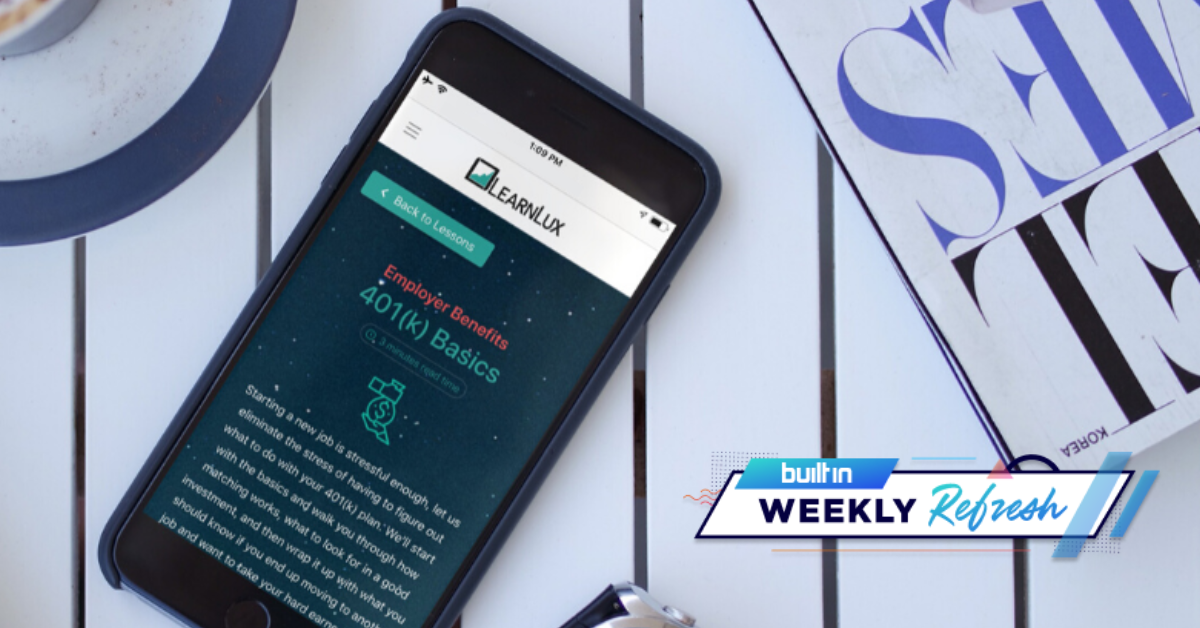 Fall is officially in the air. As the leaves continue to change, several local tech companies are shaking up their respective industries. From a financial well-being platform raising capital to a virtual mental health platform launching, catch up on the latest tech news with the Built In Boston Weekly Refresh.
Oort raised $15M. The seed and Series A funding rounds will accelerate and expand the enterprise security startup's go-to-market plans. The rounds were co-led by .406 Ventures and Energy Impact Partners. Oort's identity threat detection response platform is a turnkey solution that offers security teams visibility and control over their identity-based attack surface. [Oort]
Akeneo announced plans for its new Boston-area office. Akeneo, a retail tech company, is expanding its Boston presence with a new office. Set to be complete in Q1 of next year, the 17,300-square-foot space in the Custom House Block building at Long Wharf will hold up to 215 people. The company is actively hiring for 10 local roles across its marketing, sales and operations teams. In addition to its growing headcount, the company launched Akeneo Product Cloud, which allows C-suite leaders to consolidate everything that goes into building a product story. [Email]
Boston Tech Quote of the Week
"The pandemic and current economic volatility have exposed everyone's financial vulnerabilities which has forced employers to be more thoughtful than ever when it comes to bringing financial well-being to their employees and their families." — Michael Liebman, co-founder and COO of LearnLux
LearnLux gained $10M. LearnLux offers a holistic financial well-being solution as an employee benefit. The Boston-based company will use the Series A round, led by Crosslink Capital, to democratize employee access to financial planning tools. LearnLux is now hiring for more than a dozen roles, according to its website. [PR Newswire]
Instride Health launched. The Boston-based startup provides mental health treatments for children and young adults with anxiety and OCD. Its tech-enhanced platform offers a tailored, virtual care option for children and their guardians. In addition to the launch, Instride announced it raised $26 million from .406 Ventures, Mass General Brigham Ventures and Valtruis. [PR Newswire]
SideChannel experienced stellar growth. SideChannel grew its revenue by 114 percent over the last year and merged with an encryption-as-a-service company. It has also has grown by 120 percent year-over-year since 2019. The Worcester-based startup, which is actively hiring, lets businesses rent chief information security officers (CISOs) who have experience in cybersecurity. [Built In Boston]