Engine's New Office, Wasabi's $125M Raise, and More Boston Tech News
Here's the biggest news from Boston's tech scene last week.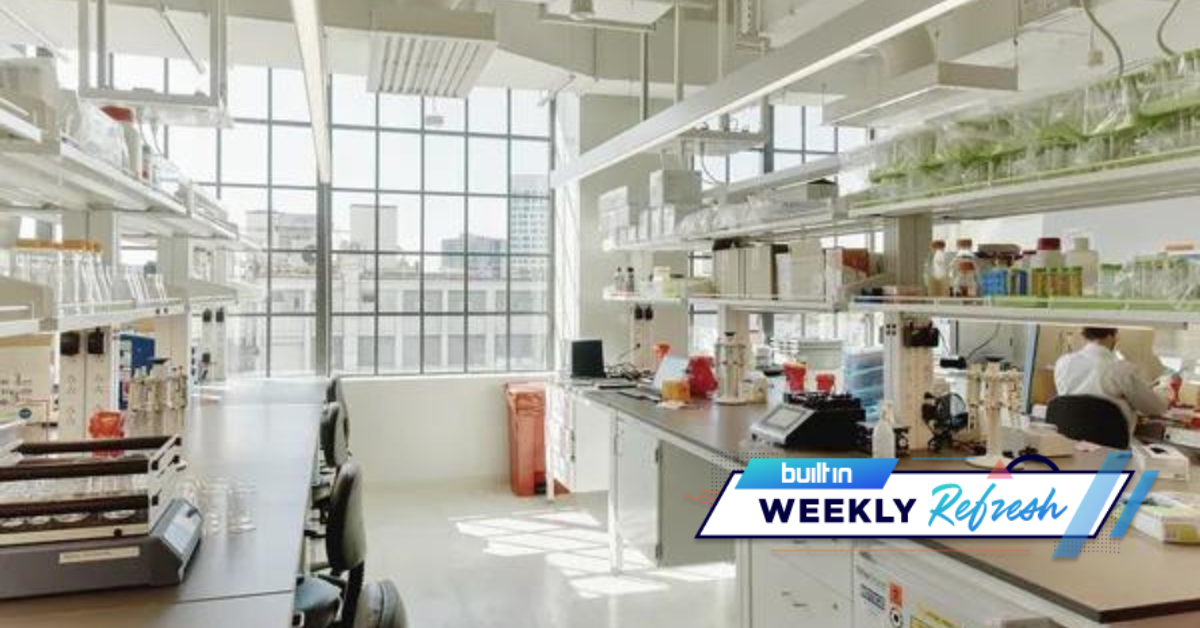 As we head into October, let's take a look back at last week's top tech news. Several Boston tech companies opened new offices last week and released photos of their new digs. One of the top funding rounds also happened last week, bringing in $125 million for one lucky startup. Here's what you missed last week in the Boston tech scene. This is the Built In Boston Weekly Refresh.
Wasabi raised $125M. Wasabi is a cloud storage provider built for speed, security and affordability. Its latest funding round brought the company to a unicorn valuation of $1.1 billion. Wasabi will use its Series D funding led by L2 Point Management to accelerate market expansion, enhance partnerships and grow its go-to-market and global brand strategy teams. [Built In Boston]
Wellable acquired Sweat Factor. Wellable is an employee wellness technology company which last week acquired fitness streaming platform Sweat Factor for an undisclosed amount. Sweat Factor CEO Mike Donavanik will stay on as a consultant and executive producer once the acquisition closes. [PR Newswire]
The Future 5 tech companies of Boston were announced. We finished up our Q3 coverage of emerging tech companies in the Boston tech scene last week. This quarter's featured startups are Formless, Jamyr, Kins, Perkies and Salesroom. [Built In Boston]
Boston Tech Quote of the Week
"One thing I did learn is that a lot of women who undergo mastectomies don't have a nipple after surgery. You can get reconstructive surgery after, but not everyone opts for that. And in order to get a new nipple, a lot of women opt for a permanent tattoo, but not everyone wants that either. So I found a niche with Perkies Nips products within the breast cancer community." — Perkies CEO and founder Rosie Mangiarotti
SmartBear expanded its headquarters. The software company creates a number of solutions for development teams, including API lifecycle, code quality, continuous testing and more. Last week, SmartBear expanded its Assembly Row headquarters to include third-floor office space in addition to its existing office on the fourth floor. [Boston Business Journal]
The Engine opened its new headquarters. The Engine is a MIT venture capital firm that promotes entrepreneurship by helping students and faculty launch new business ventures and technology. The VC firm recently opened its new headquarters, which is intended to give early-stage founders access to labs, workshops and other tools without needing to lease their own space. [BostInno]