MedMinder Rakes in $35M to Expand Care for Seniors
MedMinder's smart technology pill organizer helps people digitally keep track of their medicine intake. It also offers analytics and insight services.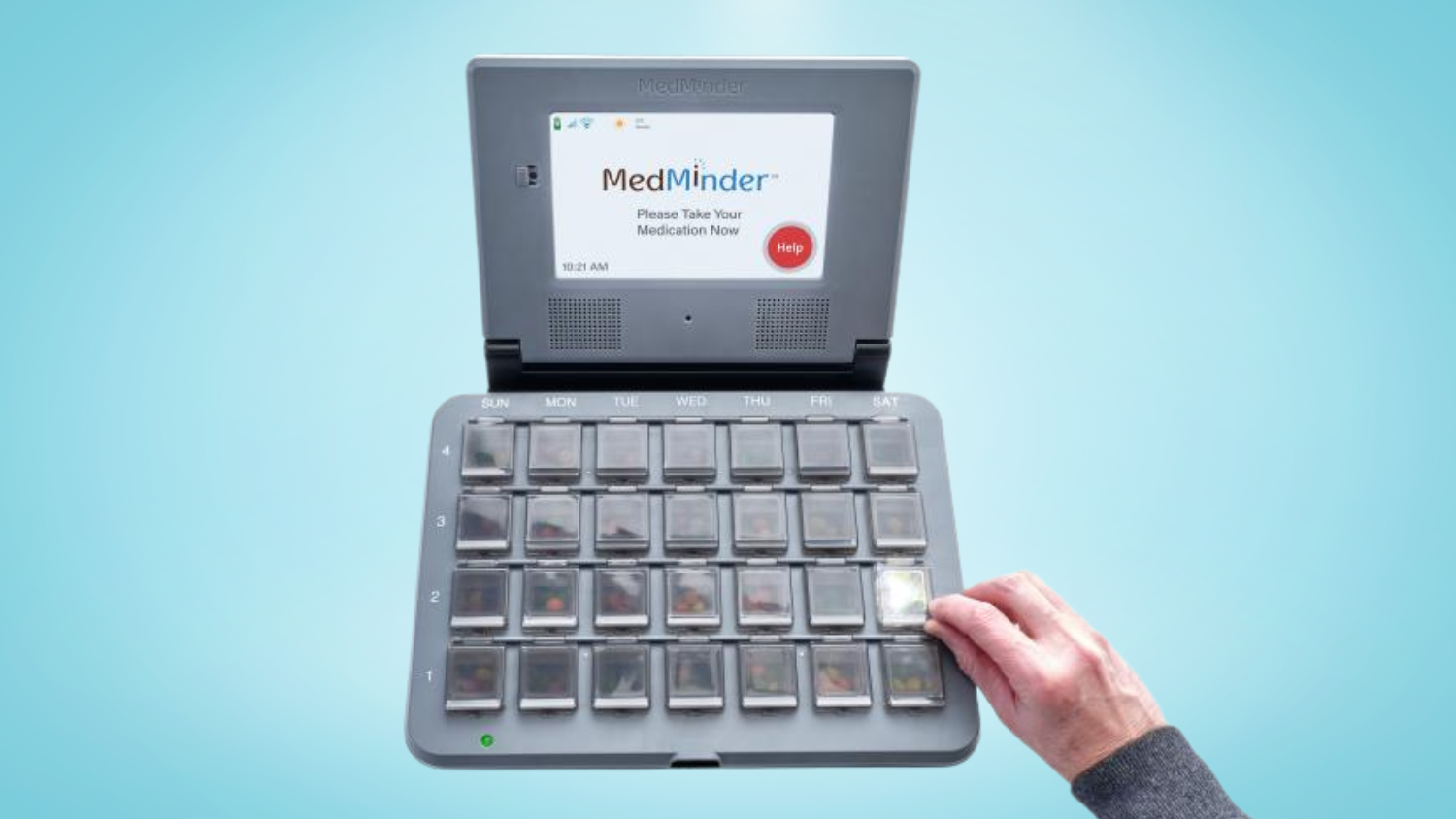 For decades, the solution for people who need to take multiple medications was a traditional pill organizer. These organizers, labeled by each day of the week, serve as a way for people to monitor their pill consumption. Needham-based MedMinder, on the other hand, offers a tech-fueled approach to pill dispensers, and it just raked in $35 million to expand its services.
Founded in 2007, MedMinder's smart pill dispenser technology is able to remind users to take their medication by combining a tablet-like feature with a pill dispenser. On-screen, users can receive medical alerts and customized reminders to take their medicine. These reminders can come in the form of videos from their loved ones.
Additionally, the smart pill dispenser collects data about each pill taken and when it is taken, which helps users and their physicians monitor the medication's impact. This, according to MedMinder, is particularly helpful to senior citizens who may need extra help maintaining their independence and keeping up with their care.
The funding round announces on Tuesday comes as a credit facility from SWK Holdings Corporation and additional investment from Accelmed Partners, an existing investor.
According to a company statement, the funding is set to meet MedMinder's "growing demand" and offer its holistic pharmacy services nationwide. Additional use of funds will go toward building out MedMinder's virtual care offerings.  
"The demand for our services from patients and payers has never been greater," MedMinder CEO Mike Edwards said in a statement. "This additional investment will allow MedMinder to more deeply impact the lives of polypharmacy and senior patients nationally."