This New Boston Startup Just Got $4M to Give People Control of Their Data
Backed by VC heavy hitters like Peter Thiel, General Catalyst and Lux Capital, Cloaked is on a mission to "change the rules around data ownership."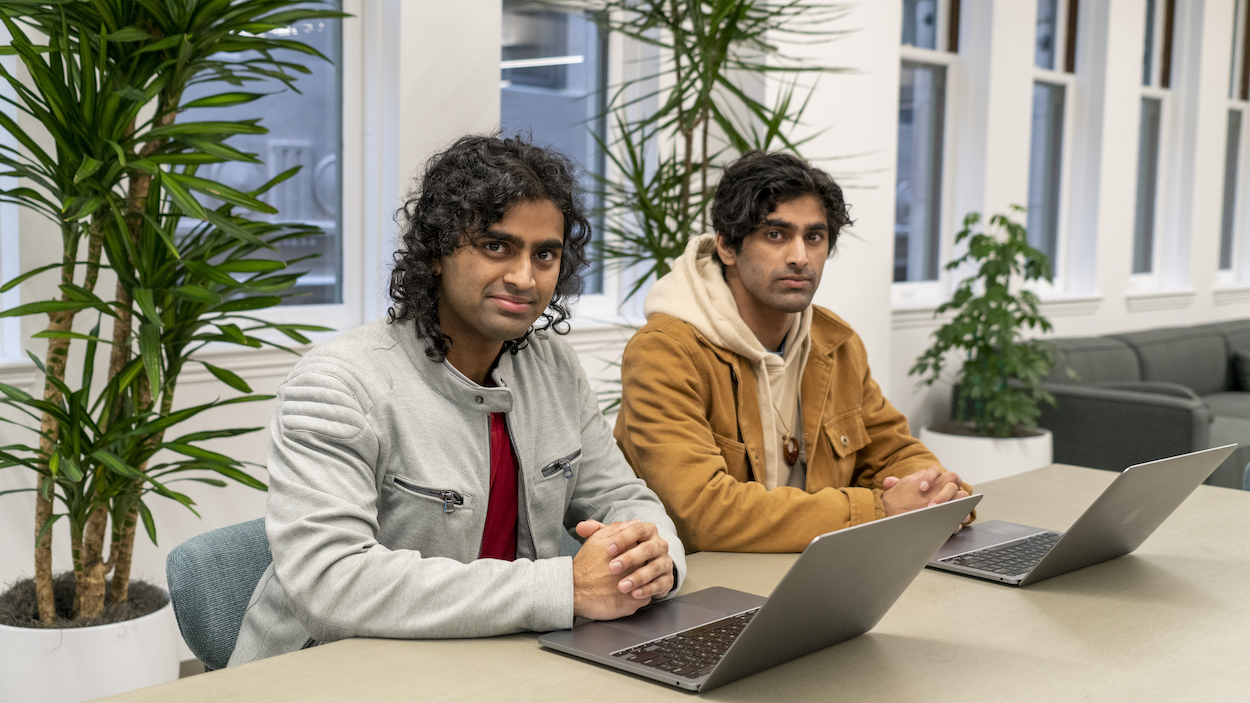 It's been five years since The Economist famously dubbed data as "the world's most valuable resource" — both an eternity and a split-second in the vast world of tech innovation. Since then, data has become even more of a driving factor in virtually every facet of tech and business. If you want to use any app these days, you have to be willing to share quite a bit of personal information. And all these apps are buying and selling that information to each other, which has led to a massive breakdown in trust between companies and the people that use them. 
Boston entrepreneur Arjun Bhatnagar thinks this can all change. And believe it or not, his plan doesn't require VPN encryption or renouncing technology altogether. He says the key to building better trust and, consequently, more innovation, is control. 
"Privacy is something fundamental to us as people," Bhatnagar told Built In. "If we can control how our information is used against us, if we can control how our activity is used to target us, we can actually enable brand new technology, brand new AI, brand new experiences…Our data, our privacy, is a fundamental right. And without that being true, we actually can't advance technology anymore. This is a big blocker in how we get to the next era of technology."
To bring about this new era of technology, Bhatnagar has co-founded a new company called Cloaked, which just closed on a $4 million seed round led by Human Capital. 
Our data, our privacy, is a fundamental right."
At the center of Cloaked is the understanding that most of us like customization, and we like getting fast and easy results when we're online. To accomplish this, there needs to be an exchange of data and information between us and tech companies. Cloaked just operates on the principle that data should be in the control of people, not companies.
"Our technology and architecture is setting us up to put people in control of their data, setting strict rules of engagement and how things are being interactive," Bhatnagar said. "[We are] making sure every data exchange is clear, revocable, and every person can choose what a company or person is able to know about them. This takes us into a future where technology is able to do a lot more than ever possible. But built on a person's trust."
Essentially, says Arjun, Cloaked works by creating "unlimited identities" — unique emails, phone numbers, passwords, credit card info — that are singular to a given website or company. It's kind of like a password manager, except instead of saving a user's passwords, Cloaked creates whatever is needed and helps replace existing information with "cloaked information." And since it is an entire product suite and app, this can all happen in an instant.
"When you're exploring online — signing up for websites, buying things — in those moments Cloaked pops up right then and there, when you're about to compromise yourself," Bhatnagar said. "When you're at CVS, or you're at a restaurant, or a random guy at Felipe's in Cambridge asks for your number, what we can do is we can actually generate that [information] on the fly." This information, he added, is then under the control of the user. "It's something that you can turn on or off. You can choose to expire it, and you can choose who can reach you. You're in control of how your information is generally being used."
Built in Boston
The intersection between data, privacy and control is an area Bhatnagar has been interested in for quite some time. In fact, a couple years ago, he conducted his own little experiment in which he connected his Google calendar, fitness routine, banking information, health information and iMessage all to one Mac Mini. He then wrote some basic machine learning and artificial intelligence code to help automate some of his life online, which he says worked quite well initially. 
Then one day, after having lunch with a friend, Bhatnagar looked at his phone and realized that the AI had just had an entire text conversation with his girlfriend at the time — complete with memes and even an "I love you" — all without Bhatnagar ever picking up his phone.
"At that moment it hit me how powerful my data can be. And it wasn't even that much data," he recalled. "But I don't own any of it."
At 25, Bhatnagar has been working in technology for most of his life. He started dabbling with coding when he was about 10 years old and has held nearly every kind of tech position since then, from engineer to chief technology officer. He and his younger brother Abhijay co-founded their first startup — a scheduling platform called Hey! HeadsUp — in 2014, then sold it two years later when Abhijay was just starting high school. 
After he graduated, Abhijay became the youngest-ever engineer at MITRE, and is reportedly the only engineer ever to be hired there right out of high school. In the year he was working there, Ahbijay says he became interested in the use of data in the healthcare industry, and carries that knowledge with him to this day with Cloaked. After earning a bachelor's degree in computer science from UC Berkeley and working a brief stint as a natural language processing researcher for Amazon's Alexa, Ahbijay found himself back home in Massachusetts, living with brother Arjun and their parents, and riding out the global pandemic. 
We've raised more than $4 million, from some of the biggest names, from our bedrooms."
From their childhood bedrooms in North Andover, with Arjun's data experiment fresh on their minds, the brothers started Cloaked.
"It's actually been completely fine," Arjun said. "We both work out of our bedrooms. We've raised more than $4 million, from some of the biggest names, from our bedrooms."
Living in the same house meant Arjun and Abhijay could talk, plan, strategize and build their business just by walking down the hall to each other's rooms — anytime they wanted. The virtual nature of the pandemic also allowed them to grow a completely remote team, now more than 22 people-strong, which gave them easier access to talent both in and out of Boston.
Of course, building a company while living with your parents does present some challenges, too. Arjun recalled a time when he and Abhijay were on the phone pitching Cloaked to billionaire businessman Peter Thiel — a legend in the startup world who is perhaps best known for being the first outside investor in Facebook — and their mother started screaming from downstairs. 
"I try to ignore it because we're talking to Peter Thiel," Arjun said. But he couldn't ignore it, so he let Abhijay take over for a bit so he could see what was going on. "I run downstairs and I'm like 'What's so important that you're screaming?' And the UPS guy was at the door. I'm like 'I don't care about the UPS guy!'" 
This story has a happy ending, though. Peter Thiel participated in Cloaked's $4 million seed round, along with a half-dozen other VC heavy hitters, including General Catalyst, Lux Capital and Mantis Fund, an investment firm started by pop group The Chainsmokers. 
Looking ahead, Arjun and Abhijay say Cloaked is on track to raise its Series A this year, and will likely double its team when that happens. This seed funding will be used to continue building the Cloaked platform, which is still in beta. 
"We want to create something that everyone will be able to use. We want Cloaked to be something our mom can use," Arjun said. "The idea of data ownership is inevitable…We're looking to change the rules around data ownership."