Liteboxer Is Bringing Home Fitness Into the Metaverse
The startup's new VR product will be available for purchase starting March 3, and joins a growing number of companies also moving into metaverse.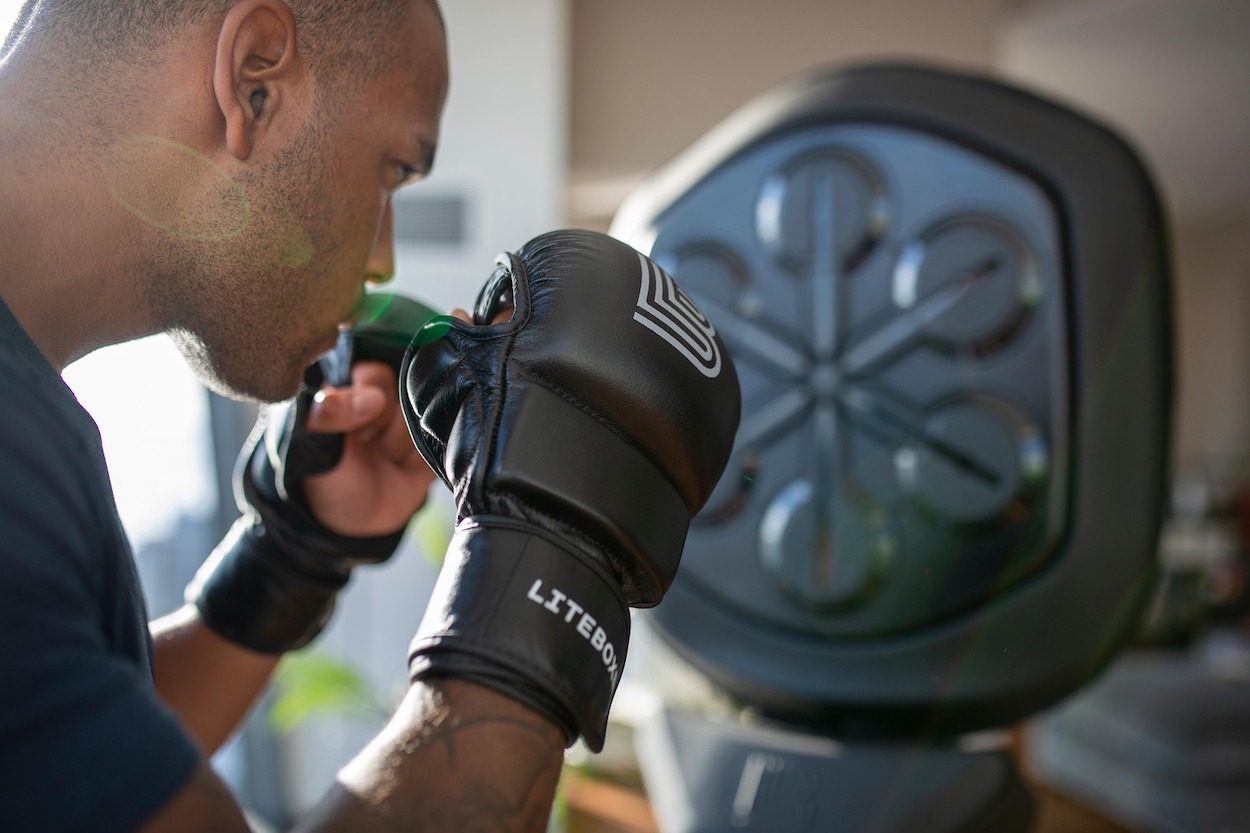 Liteboxer, a rising star in the burgeoning home fitness space, has announced that it is entering into the metaverse with a new virtual reality product, Liteboxer VR. This move comes less than a year after the Boston-based startup raised $20 million for its gamified boxing tech. 
Launched in July of 2020, Liteboxer's tech-enabled punching bag is kitted out with lights and music, as well as a stand for users to hit and a screen to stream on-demand personal training videos. This new, equipment-free offering is designed to be fully immersive, complete with interactive, trainer-led workouts, various challenges that allow users to go head-to-head with family, friends and others, and a music library featuring songs by A-listers like Lady Gaga and YG. 
You can check out the Liteboxer VR sizzle reel here.
Liteboxer VR will be available for purchase on the Quest Store beginning March 3, joining a growing number of companies also moving into the metaverse. Just a couple of months ago, Fortnite creator Epic Games announced that it is buying Harmonix, the Boston startup responsible for games like Rock Band in an effort to take musical gaming into the metaverse. And the newly rebranded Meta announced that it is buying LA-based Within, the creator of VR fitness app Supernatural — perhaps signaling a larger shift toward the metaverse within the home workout space. 
"Unlike traditional connected fitness, the metaverse offers an opportunity to reach an entirely new, younger demographic through VR," Liteboxer's co-founder and CEO Jeff Morin told Built In via email. "The current players in the metaverse fitness space are gaming companies trying to do fitness — we're a fitness company that is leveraging our proprietary technology to revolutionize the gaming space."
Looking ahead, Morin added that this entrance into the metaverse marks a "pivotal moment of growth" for the startup itself, and there's still a lot of runway. 
"As the future of fitness becomes increasingly hybrid, fitness experiences can't just be a copy and paste of what's seen in the gym," he said, likening where we are with VR to the early days of personal computers. "Leaning into the gamification of a world-class fitness experience, we're able to create an immersive experience that connects people on a deeper level. It's an incredible opportunity to leverage what we've learned in the physical fitness world and bring it to the metaverse."