Sonde Health's New Tool Helps Monitor Mental Health Through Voice
From Covid-19 to a looming mental health crisis, Sonde Health is taking on some of today's biggest challenges with its vocal biomarker technology.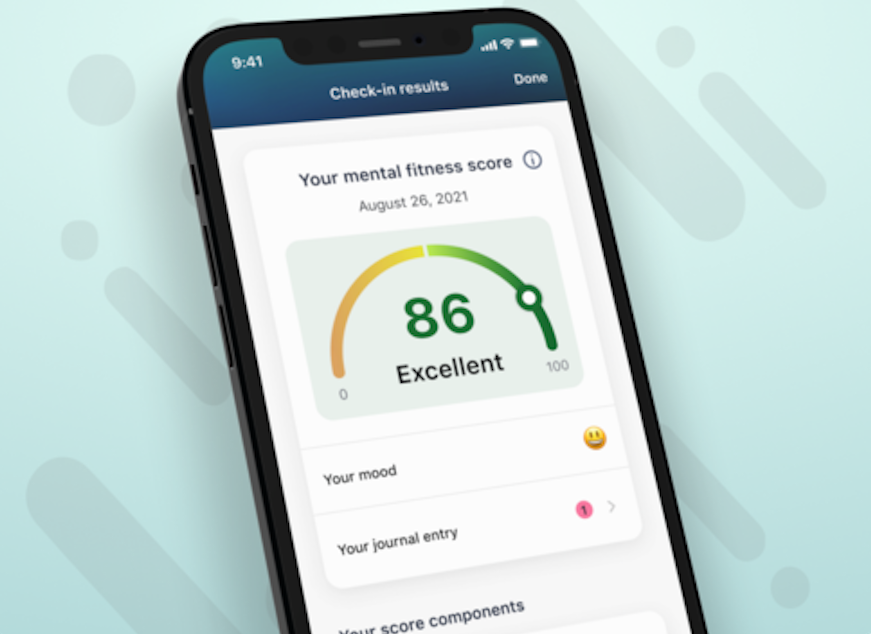 Believe it or not, we're almost two years into this pandemic, and it is taking a massive toll on America's mental health. Recent data from the CDC found that more than 40 percent of adults in the U.S. have reported symptoms of anxiety or depression. Like any disease, these issues can have devastating consequences if they're left untreated: An estimated 44,800 Americans lost their lives to suicide last year, making it among the leading causes of death here in the U.S..
Of course, this crisis has not been lost on the tech startup space. Popular apps like Spring Health, Ginger and Lyra Health have reeled in massive amounts of venture funding this year for their unique approaches to helping treat mental health issues. 
Here with yet another potential solution is Boston tech startup Sonde Health. The company recently announced that it has launched Sonde Mental Fitness, an app that helps people monitor their health with nothing more than their voice. Much like a fitness tracker, Sonde Mental Fitness measures health through data. Only, instead of analyzing things like body temperature or steps walked, it looks at vocal biomarkers like smoothness, control, liveliness, energy range and clarity — all of which can be impacted by mental conditions like depression, stress, anxiety and fatigue. 
The app collects a 30-second sample of the user's voice when they respond to one of more than a dozen prompts. It then analyzes those vocal features and translates the results into an overall mental fitness score ranging from "excellent" to "pay attention." Voice samples are also transcribed and stored as daily journal entries, with the aim of providing users with even more contextual understanding of their emotional fitness overtime.
"We're analyzing what is within the norm, and what is outside of that normal range, and presenting this data back to users," Sonde Health CEO David Liu told Built In. "Hopefully, it will provide an awareness and a common vernacular that then, over time, people will react to."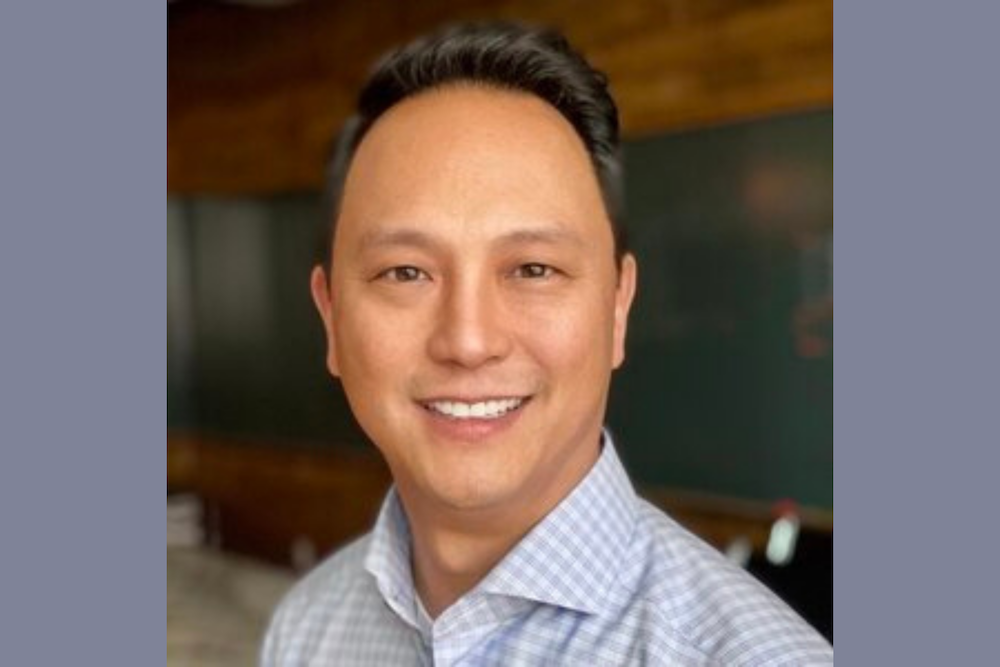 To be clear, Sonde Health's product is not a therapeutic solution. It's not a competitor to Headspace, Ginger, Lyra or the bevy of other mental wellness apps dominating the space these days. And it's not prescriptive, meaning it won't tell you if you have depression or anxiety. Rather, Sonde Mental Fitness is meant to be "an early warning system," as Liu puts it — a "window" that helps people examine their own mental health in a new light so they are better equipped to seek help if they need to. 
Liu argues that tracking one's mental health this way is just as important as tracking things like sleep and heart rate. It lets us know when something is off, and gives us the information we need to do something about it.
"The first step is self-awareness — understanding the context for what's happening. Without it, we're seeing many people not really fully aware of what their body is telling them or how they're feeling. They know they feel pretty bad, but they don't really know what's going on. They're not activated in that way with objective information. They can't act," Liu said. "So what happens is you have massive swaths of the population who are suffering in silence."
Eventually, Liu says the goal is for the Sonde Mental Fitness to not even need the 30-second voice clips anymore. Instead, like any other fitness tracker, it will run in the background on mobile devices and pick up on vocal biomarkers as people use their phones organically. To that end, the startup recently formed a partnership with Qualcomm so its technology can be embedded in their chipsets, and deliver more passive health tracking sooner.
Applying Tech Where It Matters Most
While the launch of Sonde Mental Fitness was pretty recent, Sonde Health has been researching and developing in the mental health space for years. Its vocal biomarker technology has many other potential applications, too, including detecting potential cardiovascular or respiratory issues. 
The last time Built In covered Sonde Health was when it launched Sonde One, voice-enabled Covid-19 screening app, back in July of 2020. Like the mental fitness tracker, Sonde One doesn't offer a diagnosis. Instead, it detects respiratory symptoms related to Covid-19 like coughing or chest tightness, and then makes a suggestion on whether or not a person should stay home and seek further care. Since the app can also be used as a screening measure to help things like live events, schools and offices more safely open back up, it has been "hotter than ever," over the last few months, says Liu.
Now, Sonde Health is applying similar technology to help address another burning concern: mental health. 
"We want to apply our technology to the things that matter the most. It's not by accident. It just so happens that mental health has been a part of our journey for a long, long time," Liu said. "It's a major societal issue, and my hope is that we can help with awareness and activation."
Looking ahead, Liu says Sonde Health will be applying its technology to other areas of mental health, including mild cognitive impairment (MCI) among the elderly. Outside of mental health, the startup is also in the research and development stages of using its technology to help detect impairment — whether that be from lack of sleep, too much alcohol or cannabis consumption.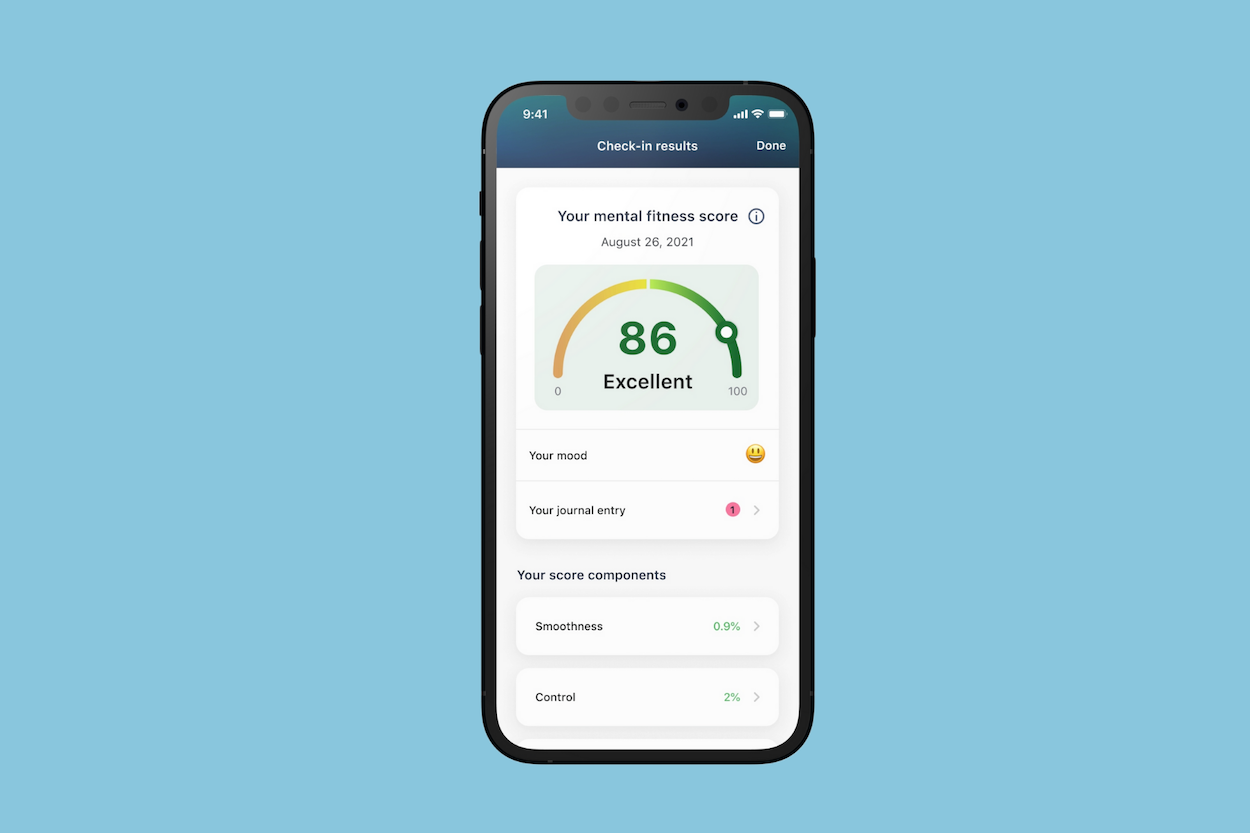 Building 'Awareness and Activation'
In the meantime, Sonde Health will be focused on bringing its mental health tracker to the general public, especially through employers. 
"All large employers — Google, Amazon, Walmart — offer really great mental health services, paid for by the employer. And last I checked, the utilization rate of these services is below 6 percent. Why is that?" Liu said. "We're all busy right? We have jobs, we have families. Everyone's going through their daily lives."
It's hard for people to get a reading on how depressed they may be when they're so busy, he added. And, if they do get curious, the only resources that exist right now, outside of talking to a therapist or medical doctor, are Google searches and questionnaires. With Sonde Mental Fitness, employees have a low-stakes, consumer-friendly way to stay in touch with their mental health, which can perhaps drive them to use the employee assistance services their companies already provide. 
"Most people with mental health issues aren't bleeding. They didn't break a bone. That's the insidious nature of depression and anxiety, it's not something you can see. So if people aren't aware, if they're not activated, then these services will not be utilized," Liu said. "If we can get people engaged and monitoring and understanding what's going on, I believe that there can be massive changes."