Locus Robotics Got $50M, Toast's IPO Terms, and More Boston Tech News
Here's what happened last week in Boston tech.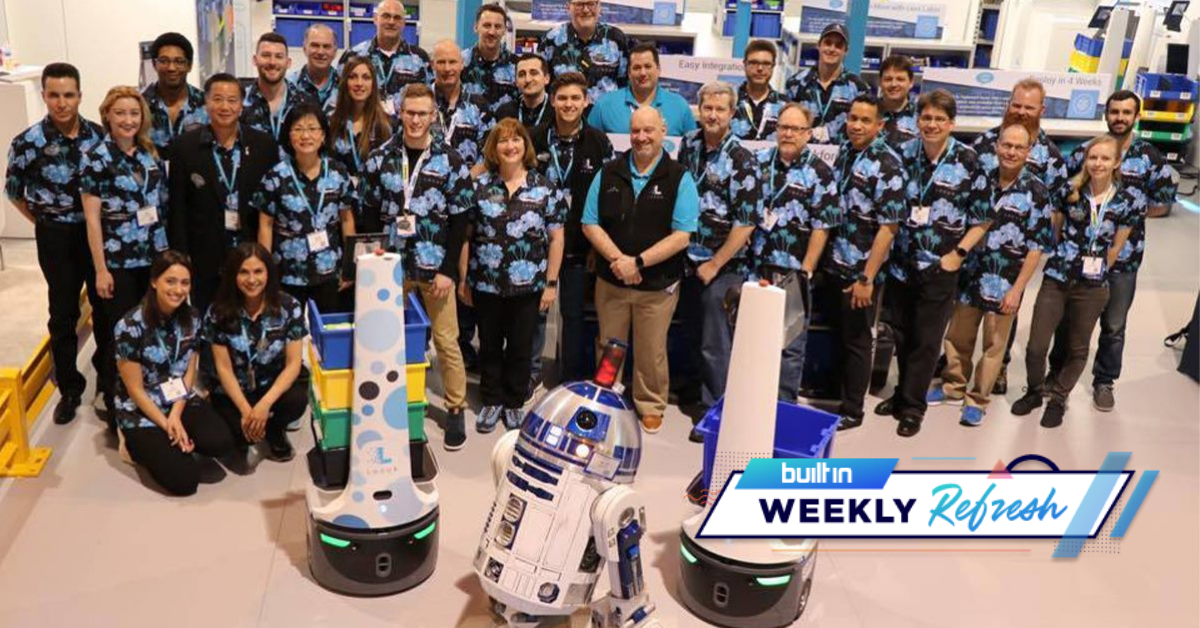 Boston tech is bustling with a range of company developments. Find out who pulled in new funding, which companies are going public and which ones are hiring. This is the Built In Boston weekly refresh.
BitSight got $250M. After its latest investment from partner Moody's, the cybersecurity company is a unicorn two times over with a valuation of $2.4 billion. BitSight provides over 2,300 enterprises with solutions to help them gain a better grasp of their cyber risks. As ​​hacks and ransomware attacks persist across a range of industries, BitSight also announced its acquisition of VisibleRisk. BitSight will leverage the added resources to create a division that will work to deliver a suite of solutions and analytics to stakeholders. [Built In Boston]
Toast set its IPO terms. The company that provides restaurant management software is planning to offer 21.74 million Class A shares in its IPO. The shares are expected to be priced between $30 and $33 each. Toast will trade on the NYSE under the ticker symbol "TOST." It's looking to secure $717.4 million in new funding following the public offering and expects to reach a valuation of up to $16.5 billion. Toast is actively hiring for hundreds of jobs. [Yahoo Finance]
Boston tech quote of the week
"Travel has had a tough couple of years, and some pockets of it are back, and we are seeing that. In a year that should have been a bad year, our growth has been good. We were up eight times in revenue in the past 12 months. We are growing, profitable and have extra funding to lean into growth. It is not going to be easy growth, but we are well-positioned to understand how to do it." —Jordan Staab, CEO of SmarterTravel
SmarterTravel secured $9.5M. Rebranded from Hopjump, SmarterTravel uses AI to send e-newsletters to keep subscribers informed about the travel industry, and it provides them with discounts as well. With its latest funding, the company is creating new travel products and expanding its team. It currently has a handful of open positions based in Cambridge. [Built in Boston]
Locus Robotics pulled in $50M. Having created a robotic solution for warehouse and fulfillment tasks, the company's robots move autonomously and help workers with item pick-up. Locus Robotics also offers an operations dashboard for warehouse management. With its fresh funding from Tiger Global, Locus plans to expand its reach overseas by opening a new European headquarters. It's also hiring for almost 40 local positions based out of Wilmington. [Built In Boston]
Paperless Parts raised $30M. OpenView Partners led the Series B funding round for estimating and quoting software company Paperless Parts. Paperless Parts works to provide job shops and contract manufacturers a way to streamline their operations and ultimately grow their business. With the fresh capital, the company plans to expand its platform's capabilities and innovate new features. [Business Wire]
Vicarious Surgical goes public via SPAC. By combining VR and surgical robots, the company allows surgeons to perform minimally invasive procedures from anywhere. Waltham-based Vicarious is going public by merging with special purpose acquisition company D8 Holdings, a move that will value Vicarious at $1.1 billion. The new entity, Vicarious Surgical Inc., will trade on the NYSE under ticker symbols "RBOT" and "RBOT WS." [Built In Boston]