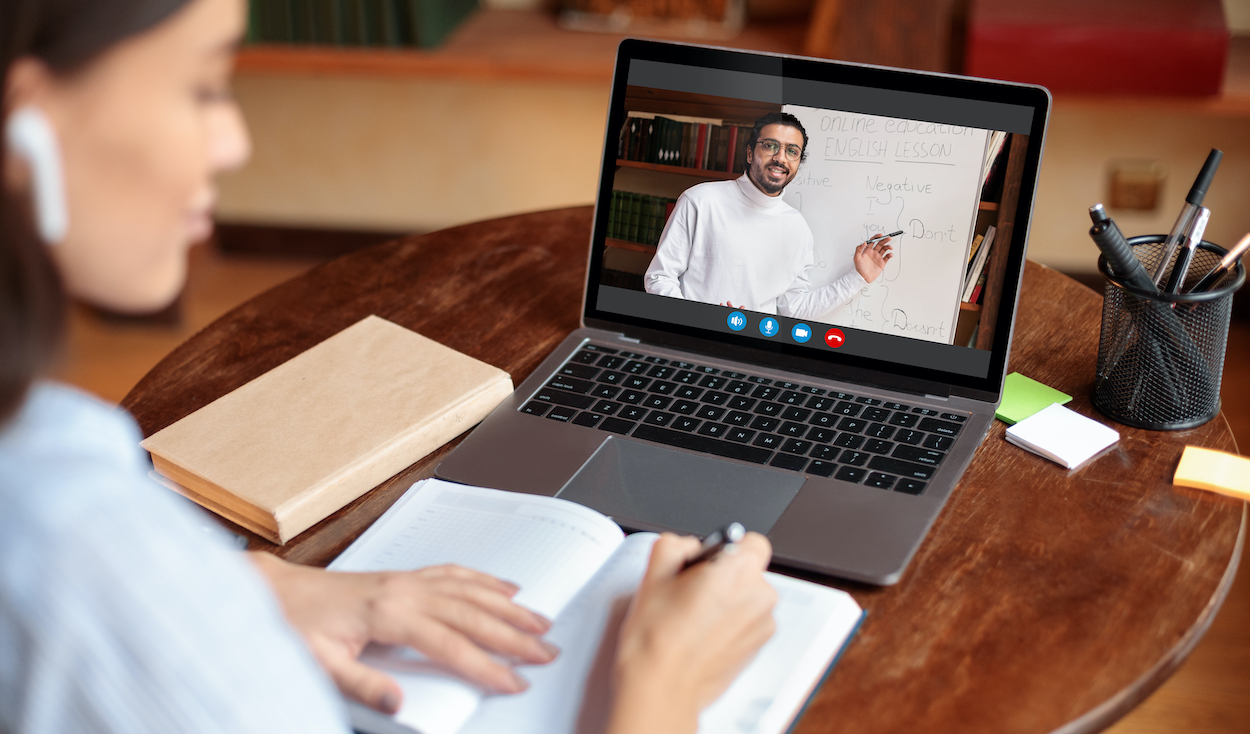 Emeritus, a Boston startup that allows professionals to upskill with some of the top universities in the world, announced Thursday it raised $650 million in fresh funding. The investment was led by SoftBank Vision Fund 2 and Accel, and values the edtech platform at $3.2 billion — quadruple what it was last year, according to the company.
This news comes at a time when, thanks to a rise in online learning amid the pandemic, higher education has been going through a "massive unbundling," as Accel partner Anand Daniel puts it. And upskilling has become a vital part of that. Research shows that, by 2025, half of all global employees will require some form of reskilling, especially those working in healthcare and cybersecurity — two industries that have certainly been top of mind over the last 18 months.   
Accel itself has backed several other companies in this space, including, most recently, NYC-based Gloat. But this latest investment in Emeritus is reportedly the VC firm's largest in the edtech industry so far.
"We believe that the platform and deep partnerships with the world's best universities put Emeritus and its partner universities at the forefront of this revolution in higher education," Daniel said in a statement. "Their products are helping bring the best quality education to students around the world at affordable prices." 
Emeritus works with more than 50 universities around the world, and offers more than 250 professional online courses, including short classes, degree programs, professional certificates and senior executive programs. Students can use the platform to learn about everything from product design to machine learning, and all while under the guidance of top faculty and mentors.
The company also recently bought iD Tech, a STEM education platform for kids, for $200 million, which expanded its reach into the K1-12 online education market, too. 
To date, Emeritus has delivered its courses to about 250,000 people across 80 countries, and is on track to realize more than $500 million in bookings this year alone. Over the past 12 months, the company says it has grown by more than 100 percent, and that nearly two-thirds of its user base is located outside the United States. To keep up the momentum, the company plans to use this Series E round to develop new courses, fund more acquisitions and double-down on new geographical markets.
The company is also hiring, with hundreds of open positions available at its locations around the world. In addition to its local office, Emeritus has employees across London, India, China, Mexico, New York and more.
"Emeritus is truly a global company — from the world class institutions with which we collaborate, to our 1,400 person team based in 14 countries, and the learners we educate around the world," co-founder and CEO Ashwin Damera said in a statement. "This fundraise will help Emeritus continue to expand its mission of making high quality education accessible and affordable to learners across the world."