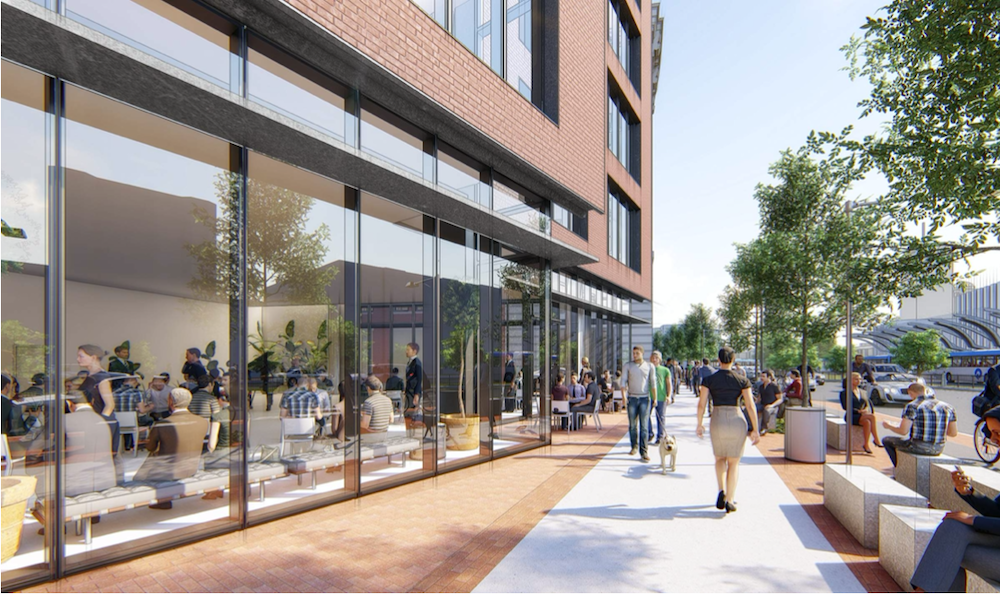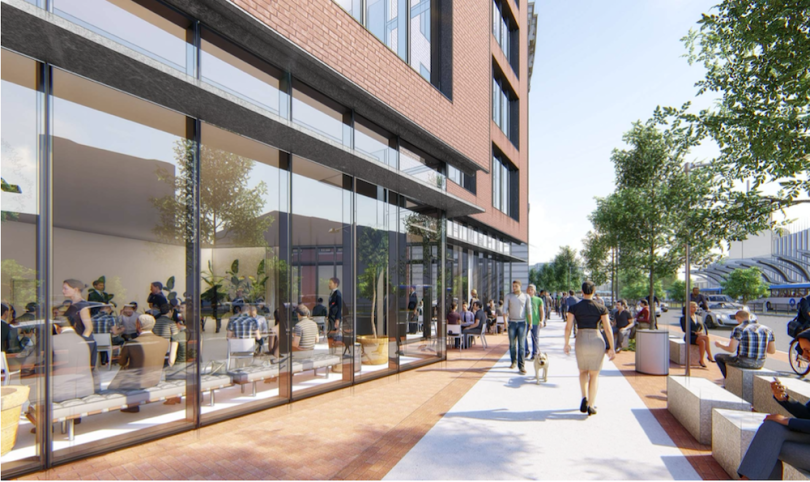 Whoop, a fast-growing health monitoring startup based here in Boston, just confirmed it signed a big lease at the newly built Commonwealth Building in the heart of Kenmore Square. Measuring 121,000 square feet and spanning eight floors, the office will serve as Whoop's new corporate headquarters.
Founder and CEO Will Ahmed says the company will hire 1,000 new employees across its engineering, data science, research and development, marketing and product departments over the next several years. The company will move into the new office by Q2 2022. From there, he says some local employees will likely come into the office daily, while others adopt flexible or "hybrid" schedules.
"We have the advantage of designing this space with a post-Covid world in mind and we will have the majority of people who are based in Boston coming to the Whoop office regularly," Ahmed told Built In via email. "The space should be one that inspires people to come to work. The days of having an office that people feel obligated to go to are over and our goal is to create a place that is exciting where people truly want to come together."
Founded in 2012, Whoop sells a wearable wristband that tracks users' sleep and fitness, providing data-driven health insights through a monthly subscription service. The tech has been a longtime favorite of fitness enthusiasts, and has garnered investments from professional athletes like Kevin Durant and Patrick Mahomes.
Whoop was launched out of the Harvard Innovation Lab and has been based here in Boston ever since. Ahmed says the city's position at the "intersection of healthcare, technology, education and sports" has made it an ideal place to grow the business.
Indeed, the company has been growing rapidly, especially in the last year. Whoop hit a unicorn valuation after raising a $100 million Series E last October, and has launched several partnerships with organizations like the PGA Tour, CrossFit and the U.S. Army over the past several months. The company has also grown its headcount, going from 120 to more than 500 employees in just a year.
Now, this new office will help the company grow even more. The space is owned by local real estate development firm Related Beal, and is among the largest new office leases signed in Boston since the COVID-19 pandemic began.
"Whoop is a dynamic, homegrown Boston success story and we are thrilled to welcome them to Kenmore Square," Patrick Sweeney, managing director of Related Fund Management, said in a statement provided to Built In. "We are particularly excited that Whoop is making the Commonwealth Building their new headquarters and look forward to helping facilitate their continued growth and innovation."