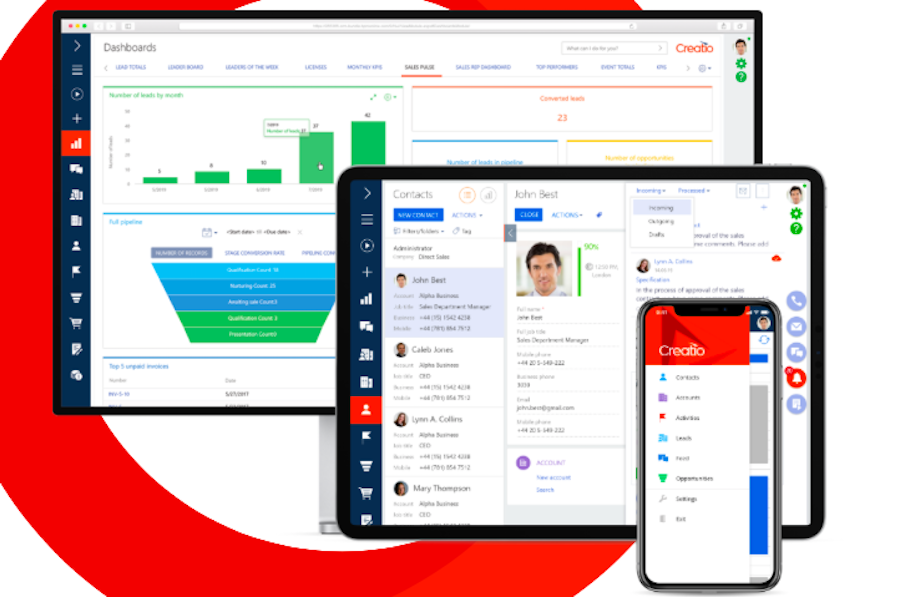 On Monday, Creatio, a Boston-based company focused on low-code innovation, announced it raised a $68 million minority investment led by Volition Capital, with participation from Horizon Capital.
Creatio aims to help mid-size and large companies automate their customer-facing operational processes, with a focus on industries like financial services and manufacturing. Its low-code platform for process management and CRM allows users to make customizations quickly without having to wade through complex code, accelerating their sales, marketing and operations efforts.
This is Creatio's first external funding round since its founding in 2013, before that it was completely bootstrapped. The announcement also comes at a time of "rapid exponential" growth, according to the company. To keep up the momentum, the money will be used to invest in R&D, expand its sales and marketing strategy and grow its team in Boston and around the world.
"Our vision is a world where everyone can automate business ideas in minutes," CEO and co-founder Katherine Kostereva said in a statement. "Now is a critical time for digital and IT leaders to leverage tech and transform their organization into low-code companies. This investment will allow us to keep building toward the vision of creating the new world, where any company can automate and change their business processes at speed and scale."
All told, the larger low-code and no-code development market is predicted to be worth more than $180 billion by 2030, and other Boston-based companies in the industry like OutSystems and AirSlate have also been attracting the attention of top investors lately. Looking ahead, Volition Capital's managing partner Roger Hurwitz says Creatio is poised to be a leader in the space as well.
"Creatio's offering, extensive partner base and commitment to customer success has enabled impressive organic growth and market traction," Hurwitz said in a statement. "We see Creatio's leadership position being further strengthened as companies embrace low-code solutions that close the IT delivery gap and empower any organization to become a low-code company."