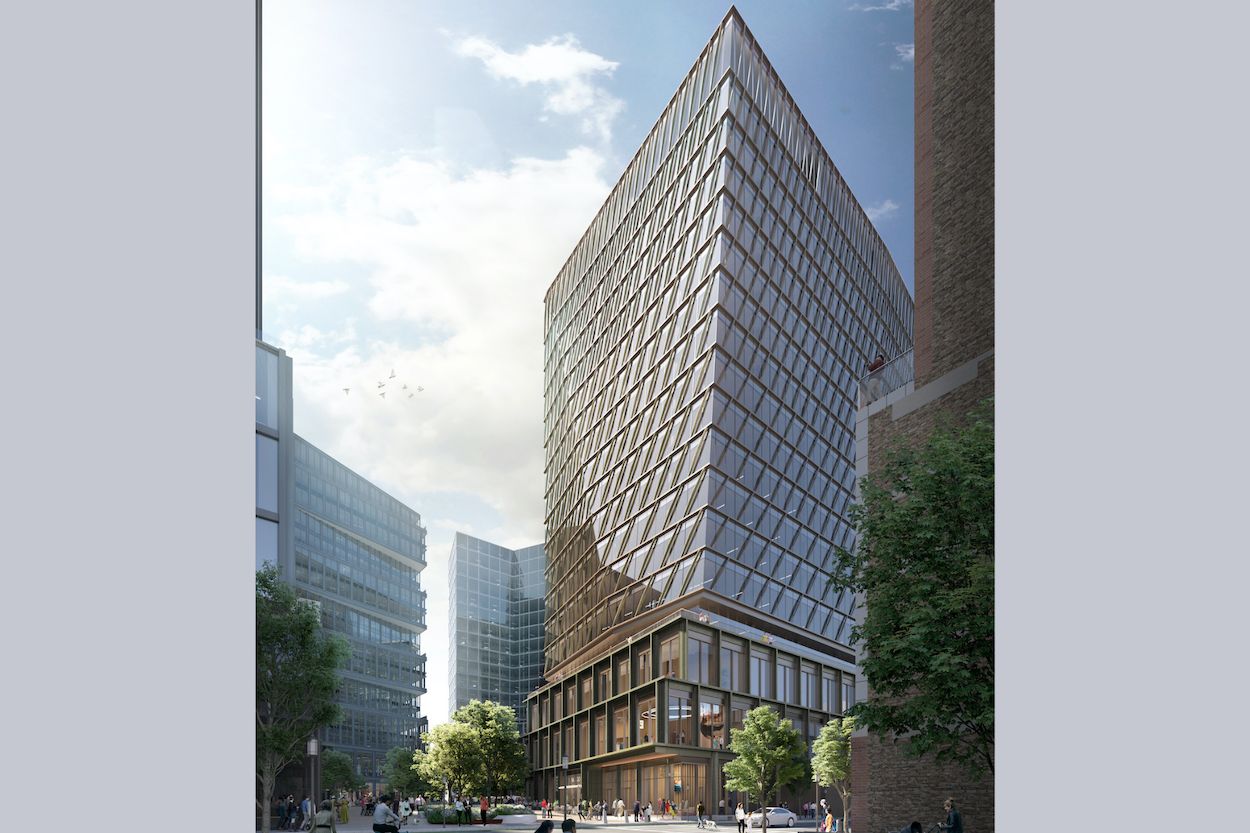 Amazon announced on Tuesday that it plans to hire 3,000 corporate and tech employees "over the next several years" in Boston, with more than 400 open positions available right now.
The online retail giant says the new roles will support a variety of teams including Alexa, Amazon Web Services, Amazon Robotics and Amazon Pharmacy, a new medication delivery system the company launched in November. The jobs will be in software development, artificial intelligence and machine learning, as well as corporate areas like product management, finance and HR.
"We're proud to be creating more than 3,000 new jobs over the next several years at our Boston Tech Hub," Rohit Prasad, VP and head scientist for Alexa at Amazon, said in a statement. "Our teams here play a key role in driving Amazon's innovations — from Alexa to AWS to Amazon Pharmacy — and help us keep delighting customers around the world. We look forward to continuing to be a strong community partner, helping to grow and diversify the local economy, and create new opportunities for Boston and its residents."
This latest announcement is just one of many hiring pushes Amazon has announced lately. Demand for the company's e-commerce services has hit record levels amid the pandemic, prompting several hiring sprees in its fulfillment centers throughout the year. The company has also been growing headcount in its corporate offices around the country, including Denver, Bellevue and NYC. All told, Amazon added 400,000 new jobs in 2020 alone.
Amazon is the second largest employer in the country, with more than 800,000 employees in the United States — 3,700 of which are located in Boston. To accommodate the new hires, the company has leased a new 17-story office tower in the Boston Seaport (its second location in the area). Amazon says the new space, which is set for completion in 2024, will include working spaces and "innovation labs" for employees, as well as a dog park, retail space and a new performing arts center for all Bostonians to use.
The plans have garnered praise from both Massachusetts Governor Charlie Baker and Boston Mayor Martin J. Walsh as well.
"By further expanding its Boston Tech Hub, Amazon is continuing to create new economic opportunities in our city," Walsh said in a statement. "This expansion will grow our technology workforce and support a strong pipeline of diverse talent and a range of new jobs and opportunities for Boston residents."