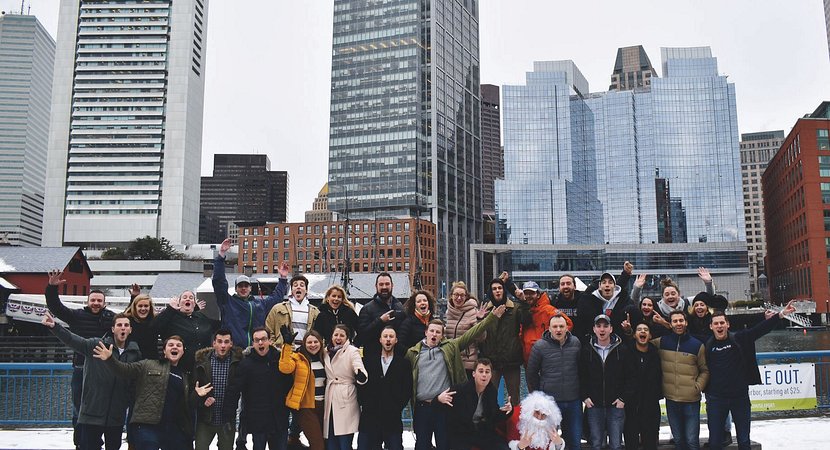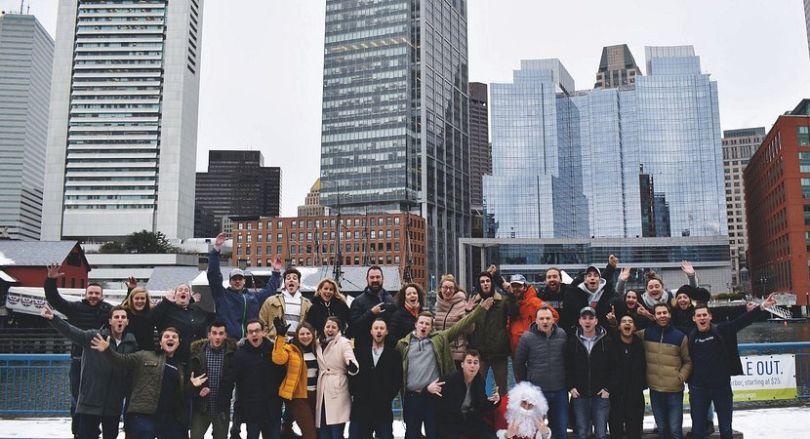 Fairmarkit, a Boston-based startup aiming to transform the enterprise procurement process, announced Thursday it closed on a $30 million Series B funding round led by GGV Capital and Insight Partners.
If you're looking to buy yourself a new computer, you can go to the store or online and purchase one pretty easily. However, if a company wants to buy 100 computers, the process is more complicated than that. Enterprise procurement is often a multi-step undertaking, requiring communication back and forth with multiple vendors at once to get price quotes and sign contracts.
Kevin Frechette, Fairmarkit's CEO and co-founder, says that, despite being the "backbone of every company," the enterprise procurement process is often an "archaic" and "clunky" one, presenting a "very big area of opportunity for risk" if it is not addressed properly.
Right now, the industry is dominated by the same companies that digitized the procurement space back in the 1980s and '90s, and Frenchette says they really haven't innovated since then.
"What happened is, big Fortune 500 companies went through their transformation in the '80s and '90s. They got set up on these systems that are very difficult to get off of," Frechette told Built In. "Switching to a different system is really not an option. So they've kind of locked in their customers. And they haven't had to innovate, they haven't had to be pushed, because the customers aren't moving off of them."
Instead of ripping out and replacing these legacy products, Fairmarkit's AI-based software bolts onto them and automates the process. Companies simply put in whatever good or service they're hoping to procure, and Fairmarkit figures out which of the company's vendors work best for the request, supplementing with vendors in its own marketplace if needed. Then, Fairmarket handles the bid process automatically by sending out requests and gathering pricing info all in one place. Companies can automatically or manually decide on the best vendor, and cut the purchase price while they're at it.
Frechette also says Fairmarkit is making it easier for its users to find a diverse selection of vendors, something that has become increasingly important to many of the companies it works with.
"We've seen a much bigger push in North America for diverse vendors," Frechette said. "That's been a very tough thing to do, a super manual thing to do, prior to Fairmarkit. We've been able to actually help these companies automatically align diverse vendors to their requisitions, helping drive more of that spend to local communities, women-owned, veteran-owned.... It's something we're uniquely positioned to do."
Looking beyond its diversity and inclusion efforts, the goal of Fairmarkit is to help companies drive down costs and spend less time on the overall enterprise procurement process, addressing a "forgotten about area" that Frechette estimates to be about 20 percent of a company's B2B spend — about $1.7 trillion total.
Saving money is certainly important, especially in the midst of the COVID-19 pandemic. As a result, demand for Fairmarkit has been surging. Since its last raise in October of 2019, Frechette says the company has tripled its revenue, tripled its customer base and doubled its headcount.
Now, with this fresh funding, the plan is to double its current headcount of about 60 again, hiring mainly for product development and sales roles. The money will also be used to expand the company globally, which means doubling down on areas like customer support, multi-language functionality and data science.