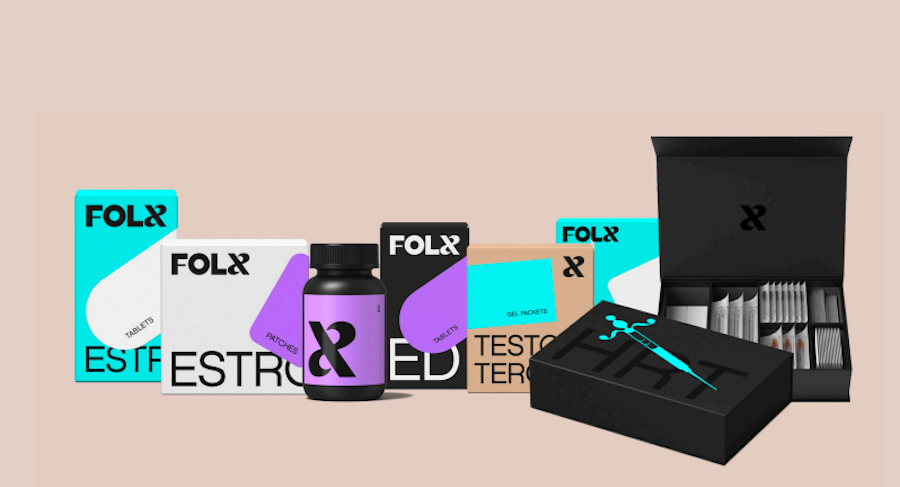 Folx Health, a Boston startup that is dedicated to providing accessible healthcare to the transgender and queer community, launched Thursday with a $4.4 million seed round. Investors include Define Ventures, Bessemer Venture Partners and Polaris Partners.
Folx's founder and CEO A.G. Breitenstein has been working in this space for 30 years, starting in the height of the HIV/AIDS epidemic in the early '90s, and in that time realized that the healthcare industry is "broken," saying that many trans women face abuse from the industry and that one in five trans people are refused care completely.
"The current healthcare system is focused on diagnosing and treating, but for those in the trans and queer community, this is not always the case," Breitenstein told Built In via email. "The current system is confusing, expensive and discriminatory. ... Add to that, the fact that many doctors won't prescribe the medications we need, don't understand our bodies, and if they do, they require many layers of unnecessary gatekeeping."
Breitenstein says insurance compounds the problem. Much of this kind of care isn't covered, and, when it is, it requires an elaborate pre-approval process and bureaucratic barriers. Even after all that, meds can be changed at the pharmacy without consent, and patients may wind up paying high costs anyway due to high co-pays and deductibles.
Instead, Folx is designed to give control back to its members, allowing them to make informed decisions about their bodies and future at an affordable price. The company offers a variety of services, including gender affirming hormone therapy, erectile dysfunction therapy, STI testing and family planning, as well as on-demand clinical support, at-home lab testing and medication delivery.
Membership is as low as $59 a month, which Breitenstein is about the same as one would pay if they had insurance. However, through Folx, they have more agency over their own health.
"By avoiding health insurance, our members control every aspect of their care. They choose their medications and services without barriers and gatekeeping," Breitenstein said. "When it comes to critical decisions like [hormone replacement therapy], family creation and sexual health, we believe that getting control back from the system is worth every penny."
Folx operates in six states now and is expected to be available across the United States by January. This fresh funding will be used to grow its clinical networks and build its offerings around hormone replacement therapy and overall sexual health, ensuring everyone gets access to the care they need.
"People outside the community don't understand the depth and nature of this problem. They don't know what it means to have to explain your biology to your physician or what it feels to be deadnamed. Similarly, a lot of the medical practices used in caring for this community are poorly understood," Breitenstein said. "Fixing a healthcare system doesn't come easily or quickly, but Folx is just the start of helping the community to feel supported in an industry where they have often felt othered."