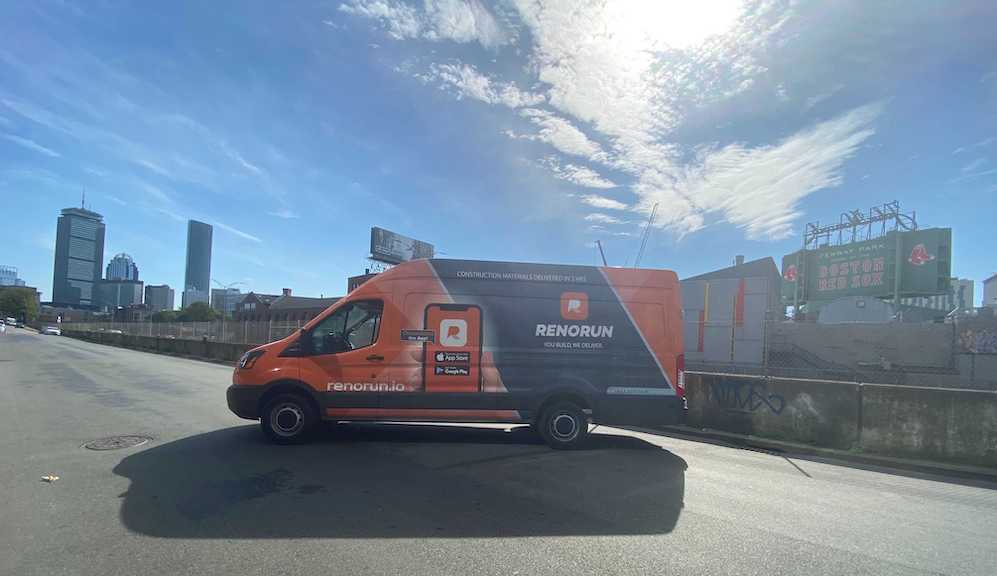 RenoRun, a Canadian startup that delivers construction materials to job sites, has officially launched in Boston, its first big expansion into the United States.
The company is also hiring in the area, mainly to bulk up its operations, delivery and sales teams.
Like the "Amazon for the construction industry," RenoRun offers an online marketplace of materials a job site might need — everything from drywall and lumber to screws and tape — and then delivers it all (plus some free coffee) in as little as two to four hours.
With RenoRun, workers don't have to worry about not having enough materials, and they don't have to go to five or six stores to find what they need if they do. All they have to do is go on the website, as the company describes it, and put everything they need into a shopping cart and pay.
"It's a contractor's best friend," Ryan Dempsey, the company's head of expansion and general manager at the new Boston office, told Built In.
This is especially true amid the pandemic, when widespread lockdowns and massive material shortages have really slowed down the industry. However, construction has remained a steady source of work, and RenoRun is betting on its resilience as it enters into this new phase of growth.
RenoRun was founded in 2017 by Eamonn O'Rourke, who has been working in the construction industry for more than 20 years. It has since been growing quickly in cities like Montreal and Toronto, raising $29 million in funding along the way.
Looking ahead, Dempsey says the company plans to move into other U.S. cities in the northeast and West Coast over the next several years. Boston is simply the first stop.
"In a city like Boston, where you have a lot of old homes, renovations are a big part of it," Dempsey said. "There's just so much construction, so much development happening in the city. So the combination of the size of the city, how fast the construction industry is growing there, and the type of construction really fits our business."