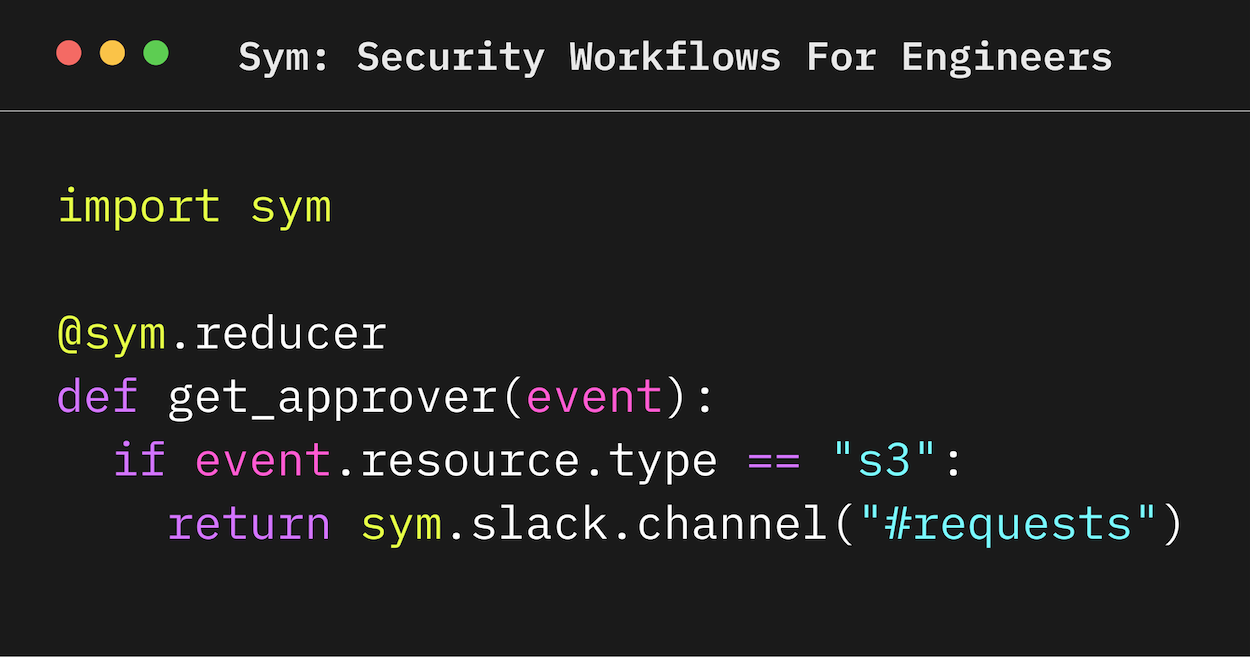 Sym, a Boston-based startup that has created a new security workflow platform for engineers, announced Tuesday it closed on a $9 million Series A round led by Amplify Partners, bringing its total funding raised to $12 million.
Co-founders Yasyf Mohamedali, Adam Buggia and Jon Bass all met when Mohamedali was a freshman at the Massacshusetts Institute of Technology — Buggia and Bass were his managers during a summer internship at Localytics. Mohamedali later went on to be the CTO of healthtech company Karuna Health, which is where he got the idea for Sym. He reached back out to Buggia and Bass to help him form the new company.
"When Jon, Adam and I sat down to build Sym, we wanted to solve a very simple problem: every engineering org we know in a heavily regulated space was building the same damn tooling. Coming from healthcare and enterprise SaaS, we'd seen permutations of the same few workflows time and time again throughout our careers," Mohamedali wrote in a recent blog post. "The crazy thing was, these seemed to be ubiquitous across companies, compliance standards, even industries.... So we came up with a crazy idea: What if we just build all this stuff once, and put it out in the world for everyone to use."
Over time they realized that, while everyone's workflows weren't exactly identical, they did have many similarities. They found that, most of the time, different teams often start out with a similar core, but then add layers of customizations on top of that.
Now, Sym offers these core tools and lets users mix and match what they need. This approach allows developers to create the workflows and integrations they need using minimal code, which also gives them control over security.
As the number of cybersecurity threats rise, engineering teams are under more and more pressure to shore up security in their software access, creation and deployment, which usually means they can't work as quickly as they would like. Sym's platform contains dozens of pre-built templates that can translate common security policies into code and pre-integrate into common developer technology stacks. This means users can maintain the integrity of what they build without slowing the pace of development.
"The tension between rapid software delivery and managing cyberthreats is widening the gap between information security and engineering teams," Sunil Dhaliwal, a general partner at Amplify Partners, said in a statement. "We backed Sym because they empower both development and infosec teams to bridge that divide."
Now, with $9 million of fresh funding in its pocket, Sym can continue developing its platform, which is still in beta. The company is also working on growing its engineering team, with open positions at its offices in San Francisco and Boston.
"Our journey is just starting," Mohamedali said. "We're imagining a world where engineering and security teams work in tandem to define and easily roll out constantly evolving controls, and won't rest until we've delivered the tools to make this world a reality."