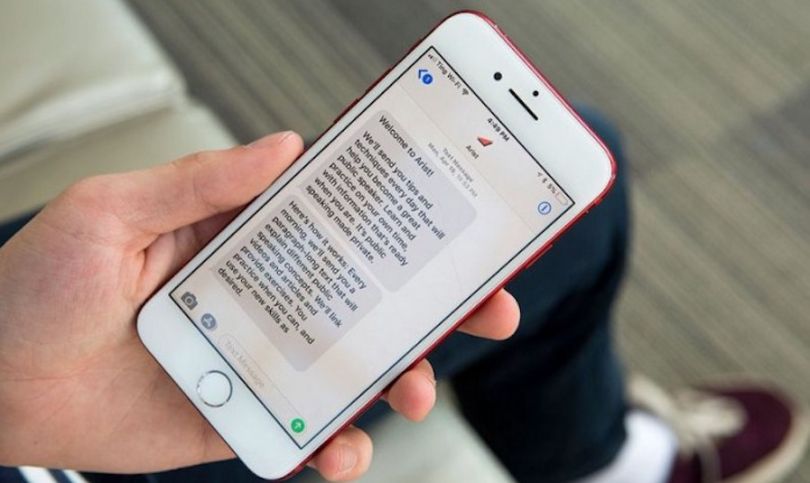 Arist, a Boston-based startup that allows users to learn entirely through text messages and WhatsApp, announced this week it closed on a $1.9 million seed round led by Acadian Ventures, Global Founders and Craft Ventures.
The idea for Arist came about when co-founder and CEO Michael Ioffe was working in war-torn countries to improve access to learning as a university student. Now, the company helps more than 50 Fortune 500 companies, universities and nonprofits create and launch courses on everything from diversity and inclusion to compliance and safety training all through text messages. The goal is to make mandatory training more accessible, particularly to folks who may not have easy access to laptops, traditional learning apps or internet connectivity.
"Digital learning is broken. This reality is especially problematic amid the move toward remote work and mounting fatigue, where companies — and individuals — suffer from lack of genuinely meaningful training, engagement and growth," Ioffe said in a statement. "Simply put, our mission at Arist is more important than ever. The ability to launch truly remote-friendly courses in minutes has immediate impact on thousands of people."
Indeed, the digital divide has never been more stark amid the pandemic. The Federal Communications Commission estimates about 21 million Americans don't have broadband access, although Microsoft thinks the number is closer to 163 million. No matter how you slice it, that means millions of Americans could be left behind as work and school make a massive shift online for the foreseeable future.
To keep up with this increase in demand, Arist says it will use this fresh funding to "scale rapidly."
"The timing of the funding is perfect, and will help us support the growing need for better digital learning and training tools, while providing more robust learning opportunities to a wider range of audiences," Ioffe added.