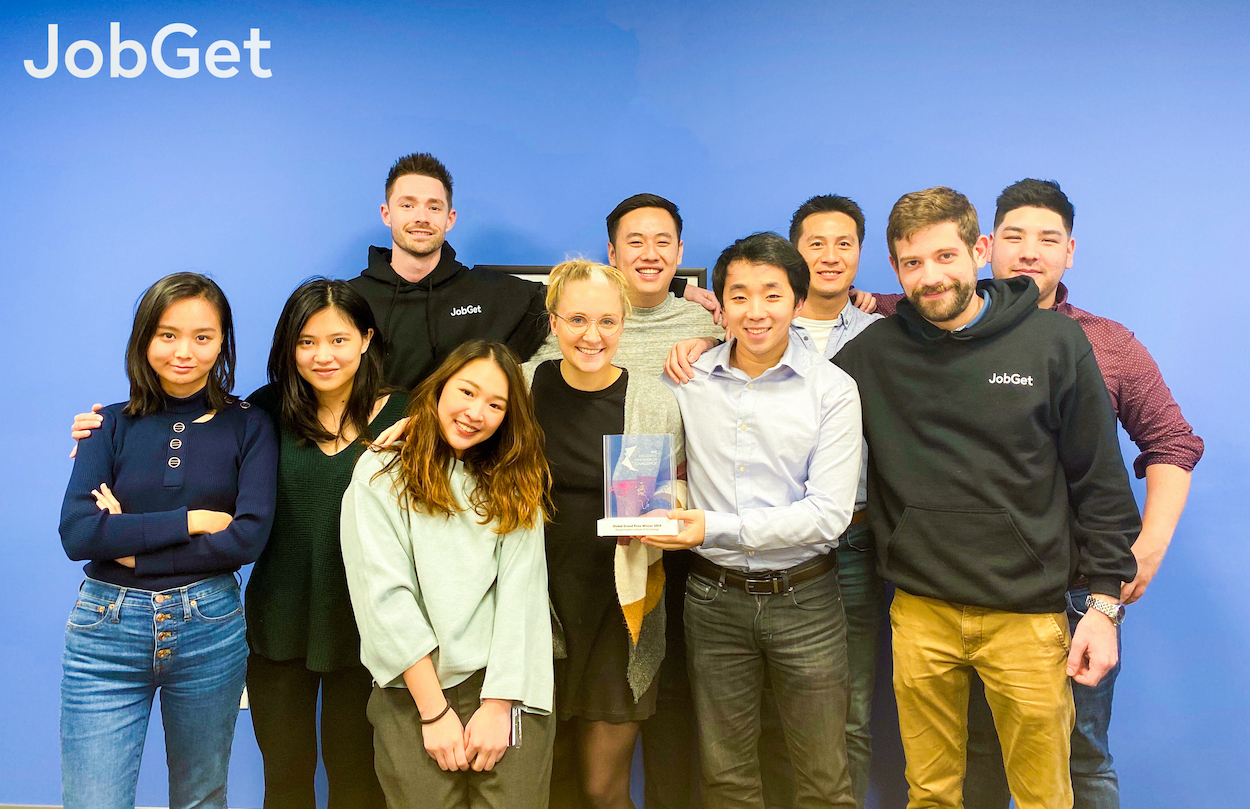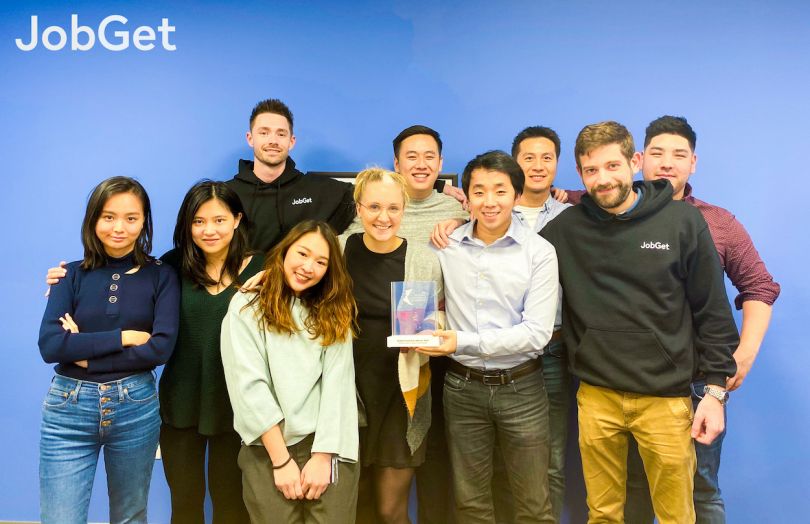 When Tony Liu was nine years old, his family emigrated from China to Canada. Because of the language barrier, his mother had to switch jobs, going from accounting to cooking. She cooked at the same restaurant for decades until she was let go in 2017.
As he helped his mother put together her resume and apply for other cooking jobs, Liu found the whole process to be "very archaic" and time consuming. Some applications required questionnaires and cover letters, others had five-page application portals, and almost all of them took weeks to get back to her.
"That really shocked me because that was the exact same process that she was going through 20 years ago, it was the same process that I was going through 15 years ago when I was in high school. And it's the same process now," Liu told Built In.
So, he and his co-founders Peter Lee and Billy Lan, both of whom also come from immigrant families, decided to launch JobGet, an app that helps users find hourly work within 24 hours.
JobGet makes it easier for folks to find a job by removing things like cover letters, resumes and online questionnaires. It also makes it easier for companies to find the talent they need more efficiently through real-time text and video chatting. The goal is to bring the job hunting process to a completely mobile environment so it is easier for both people and businesses to navigate.
"If you dissect the job platform into three generations, the first generation is your newspaper platform. The second generation is your web-based job platforms," Liu said. "We're leading the third generation of job platforms, which is focused on mobile-first technologies."
Built In last caught up with JobGet in April, when the company had just launched its Instant Placement Initiative to help connect hourly workers who had been laid off in the early days of the pandemic with new job opportunities at essential businesses.
Since then, Liu says the app has seen a surge in demand both from employers and prospective employees. The number of job seekers on the app grew by more than 300 percent since March and the company has helped more than 30,000 people re-enter the workforce. Plus, MassHire Central, Massachusetts' state employment agency, officially partnered with JobGet and fully integrated with its platform.
In the year it's been around, JobGet's app has processed more than one million applications and facilitated hundreds of thousands of interviews. The company claims to have more than 5,000 partners, including national brands like Home Depot and local businesses like Dig Inn. So far, most of the jobs filled have been in JobGet's native Massachusetts.
Now, the company just raised a $2.1 million seed round led by Pillar VC, and plans to take its business nationwide. To fuel this expansion Liu says JobGet will triple its own headcount in the next year or so, mainly within its sales and marketing departments.