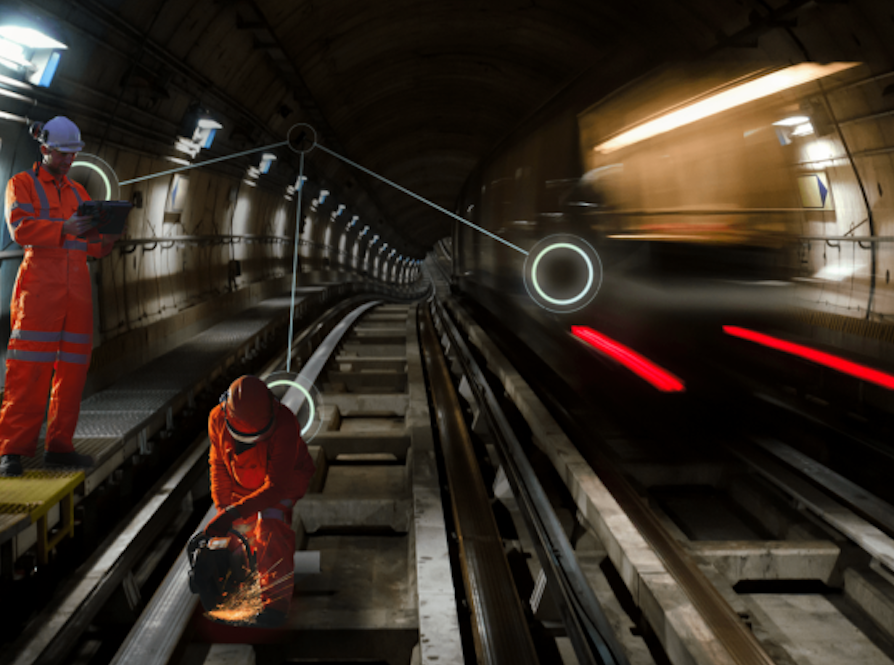 Waltham-based Humatics just announced it closed on a $30 million Series B round, which it will use to scale its microlocation technology.
You may be wondering, what is microlocation technology? Well, it combines industrial-grade ultra wideband solutions, sensors and lots of data to help users identify where objects are in relation to each other with millimeter precision, allowing for better collaboration between people, machines, robots and the world around them.
Humatics' proprietary Milo Microlocation System is used across the manufacturing, logistics, industrial equipment, construction and healthcare industries. For instance, in manufacturing the technology helps improve the speed and accuracy of autonomous lineside delivery and assembly, which means human workers can take on more complex tasks at the same time. For other industries, Humatics says its technology can do everything from aid in surgeries to help manage security.
Most recently, Humatics has entered the transportation industry, developing the Rail Navigation System tool to help mass transit companies operate their vehicles quicker and safer. The goal is to not only improve a system's speed, but also make it more durable.
Last year, the company completed a 10-month pilot of this technology on about five miles of track in NYC's subway system, and managed to complete functional train control testing and collect terabytes worth of positional data for further algorithm development.
Humatics says this kind of technology will be imperative in improving the world's dated mass transit systems, especially as they recover from the slowdowns related to COVID-19. So, this $30 million will also be used to expand its transportation footprint beyond NYC to other large and mid-market systems around the world.
"New technologies are needed to transform our outdated infrastructure, not simply replace it in kind," infrastructure development investor and advisor Jeffrey Parker said in a statement. "Innovations in how we conceptualize, build and manage infrastructure across multiple sectors to reduce costs, enhance benefits and improve safety are being made possible by Humatics' field-proven microlocation products."
Humatics also says it will be using the cash to grow its team, with several open positions across its product and engineering departments.
This round brings Humatics' total capital raised to more than $80 million and was led by Blackhorn Ventures, with participation from Tenfore Holdings, Fontinalis Partners, Airbus Ventures, Lockheed Martin Ventures and Presidio Ventures.
"This visionary $30 million investment will help bring Humatics microlocation technology to scale across the globe," CEO David Mindell said in a statement. "Microlocation technology is useful especially now as we try to keep each other safe by providing space and keeping people and goods moving. We are grateful to Blackhorn and our other investors for sharing that vision."