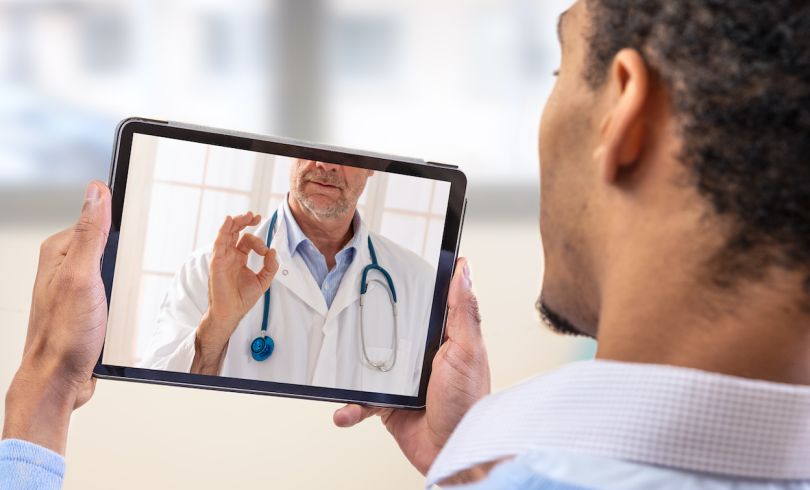 Amwell has had a big week. Formerly known as American Well, the Boston-based telehealth company announced Monday it received a $100 million investment from Google Cloud and will be entering into a multi-year partnership to expand its virtual healthcare services across the globe.
Amwell has also filed to go public, and Google's investment will be a concurrent private placement at the IPO price. The number of shares to be offered and the price range for those offerings have not yet been determined, but it is known that the company will be listed on the New York Stock Exchange under the ticker symbol "AMWL."
An Amwell spokesperson told Built In via email that the company is currently in a Securities and Exchange Commission-mandated quiet period, so they could not provide further information or comment.
As for the partnership with Google, the plan is for Amwell to migrate part of its business from Amazon Web Services to Google Cloud, which will become the company's "preferred global cloud partner."
Specifically, the company will move its video performance capabilities to Google Cloud. The two companies will also collaborate on technology. This will include a bigger focus on AI and machine learning to help frontline healthcare workers handle things like patient intake, inquiries and triage; natural language translators for non-native speakers; G Suite tools to allow healthcare staff to meet with patients virtually; and a data analytics tool to help with remote health monitoring.
This partnership, plus Livongo's $18.5 billion merger with Teladoc Health earlier this month, marks a major shift in the healthcare industry, which has become increasingly reliant on telehealth services amid the COVID-19 pandemic.
Management consulting firm McKinsey says consumer adoption of telehealth services has surged from 11 percent in 2019 to 46 percent this year. As of May, Amwell experienced an average 1,000 percent increase in virtual visits across its 2,000 customers; in some markets the increase was as high as 4,000 percent. In the second quarter of 2020 alone, 2.2 million telehealth visits were performed on Amwell's platform with 77 percent of those performed by the health systems' own providers, a significant increase just from Q1.
"We view this rapid embrace of healthcare delivery by a patient's own doctor as evidence that doctors are increasingly using telemedicine to reach their patient population, patients are amenable to receiving care by their doctor virtually, and, overall, providers and patients within the Amwell ecosystem are increasingly receiving care virtually on the Amwell platform," the company said in its SEC filing. "While the COVID-19 crisis is a unique event, we believe that utilization of the Amwell platform will remain at higher levels after the crisis versus levels previously forecasted before the crisis."
Google Cloud shares this sentiment.
"This is a critical partnership for the healthcare industry and has the potential to dramatically transform the telehealth space through the use of modern cloud technologies," Google Cloud CEO Thomas Kurian said in a statement. "We are thrilled that, together, we can bring groundbreaking digital health solutions to so many providers, patients, and health plans across the globe. Our joint work will drive innovation in health in a new and powerful way."
To date, Amwell has raised $811 million and employs about 600 people locally, according to its Built In profile. The company is also hiring, with several open positions at its Boston headquarters, as well as its offices in Cleveland, Seattle, Virginia and Israel.