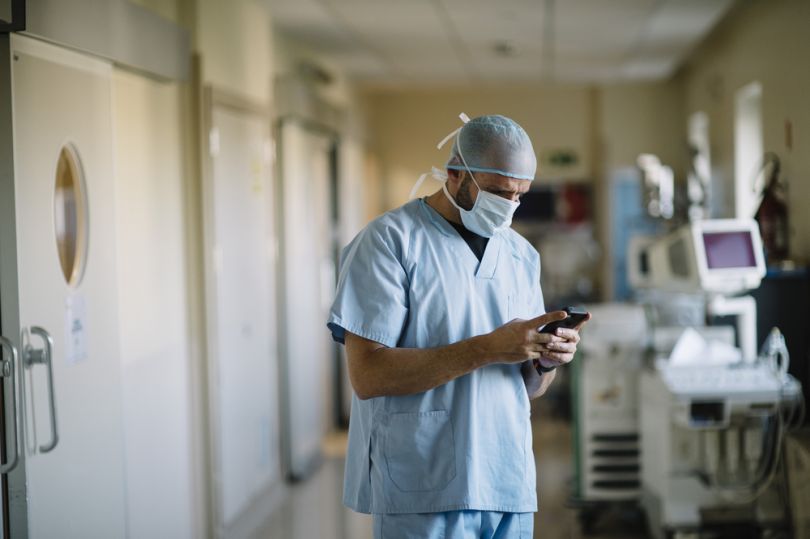 By now we all know that common symptoms of COVID-19 include fever, dry cough and shortness of breath. But some lesser-known symptoms also correlate with the disease — like increased symptom-related tweeting.
Boston-area researchers, led by Harvard Medical School assistant professor Dr. Mauricio Santillana, have created an algorithm that aims to predict whether a specific place is prone to becoming the next hotspot for a COVID-19 outbreak.
The researchers theorized that a variety of digital data streams are early indicators of increasing or decreasing COVID-19 activity, and their algorithm analyzes COVID-19-related activity on sites like Twitter, as well as COVID-19-related searches on Google that are tied to location information. The algorithm also draws from fever readings from smart thermometer apps, clinical search activity on Wolters Kluwer's UpToDate software, mobility data from smartphones and a predictive model developed by researchers at Northeastern University.
The researchers found that these data sets could predict an increase in COVID-19 activity two to three weeks before an increase in confirmed COVID-19 case counts, and three to four weeks before a growth in COVID-19-related deaths.
On the flip side, the algorithm could also forecast a decrease in deaths and confirmed cases five to six weeks after the implementation of non-pharmaceutical interventions, like mask requirements and business shutdowns.
"A COVID-19 early warning system that analyzes multiple data streams, including clinician searches at the point of care, could help providers and public authorities to anticipate new epidemic waves and implement effective interventions," Santillana said in a statement.